Studio Ghibli is known for its better-than-life delicious-looking meals. They're 2D, but that doesn't mean we can't make our own Ghibli food!
One of the things we all universally love about Studio Ghibli films are the foods. Something about every single meal that graces the screen looks like the single most delicious food item that we've ever seen.
The most tragic part is that they're 2D animated pictures of food so we can't even eat them. Except with a little work you totally can. Let's take a look at some of our favorite Studio Ghibli foods and how to make them.
Sponge Cake From Spirited Away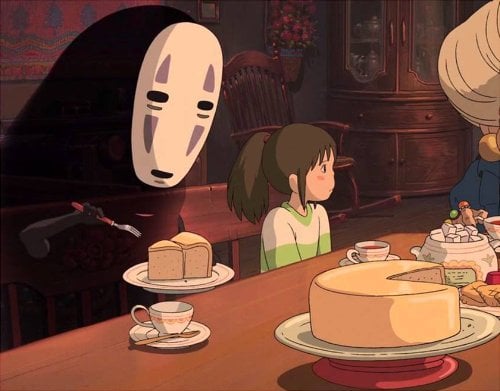 Something about the spongecake No Face is cutting into has always been borderline captivating. Still images don't do the animation justice because the movement the cake makes when it's being cut though looks better than real life somehow.
While everything on that table looks delicious and I've never wanted to join a fancy tea more, the spongecake is clearly the star. Recipes for Japanese spongecake are plentiful online. But Kristin Lagman includes a great Ghibli-inspired spongecake on her YouTube channel.
Ramen From Ponyo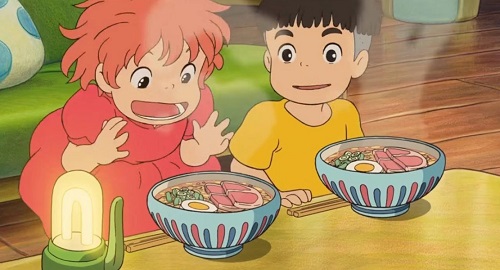 You've probably had ramen; instant packs cost pocket change. They're a college student staple and it's a small wonder we didn't all get scurvy in our 20s. But we're not talking about college student instant ramen here, we're talking about the incredible looking protein filled ramen like we see in Ponyo.
Babish has a great ramen recipe that breaks down how to make every part, including the noodles, from scratch. It's not the same exact kind of ramen as in Ponyo, but it's still very much a satisfying Ghibli food.
Onigiri From Spirited Away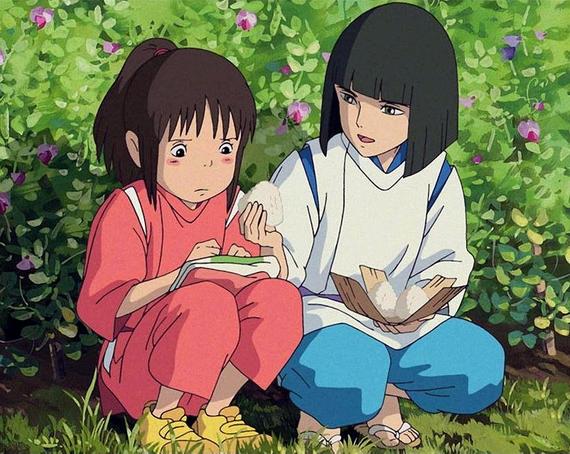 Onigiri are rice balls, and they're a common Japanese food that shows up a ton of anime. You may remember them as "jelly donuts" in some questionable 90's dubs.
They're delicious, and they look extra delicious here in Spirited Away. Just One breaks down the method for great onigiri, along with some interesting history and helpful links to recipes for sushi rice.
But just like everything else, onigiri take practice. I've made them myself a few times and let's just say you may not get the shape or the ratio right the first time. Or the second. But keep trying your best!
Herring Pumpkin Pie From Kiki's Delivery Service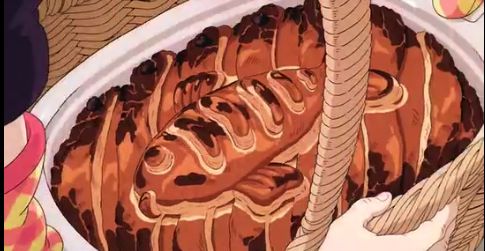 I can't get over this adorable pie that's been decorated with a crust fish. In the movie, it's a touching gift that isn't appreciated as much as it should be. But I think any Ghibli fan would appreciate the heck out of this pie.
There's multiple recipes for this specific pie by previously mentioned chefs Babish and Kristin Lagman. But i'm going to give you a third option with Sylvia Wakana's recipe for Kiki's herring pumpkin pie, too. Because they're all great.
Which Ghibli food do you want to try the most? Is there a meal you'd like us to highlight next time? Do you have a favorite recipe you'd recommend for any of our food picks? let us know in the comments!
Ja Ne, Adventures!