Beware this Lady Dimitrescu cosplay. This Vampiric siren has sex appeal… and she'll rip your heart out. Literally.
She's the almighty tallest of villains in the Resident Evil franchise. Sexy, smoldery, and stompy, Lady Dimitrescu stalked onto the video game scene and ensnared our hearts immediately.
Almost a year after her debut, love for this dark lady is running strong as ever, as evidenced by this week's Lady Dimitrescu Cosplays.

Pugoffka Cosplay as Lady Dimitrescu
We've been obsessed with the newest installment to the Resident Evil franchise all year long, from our coverage of Kitty Krell's Lady Dimitrescu Cosplay to Yaya Han's gorgeous commission by Capcom.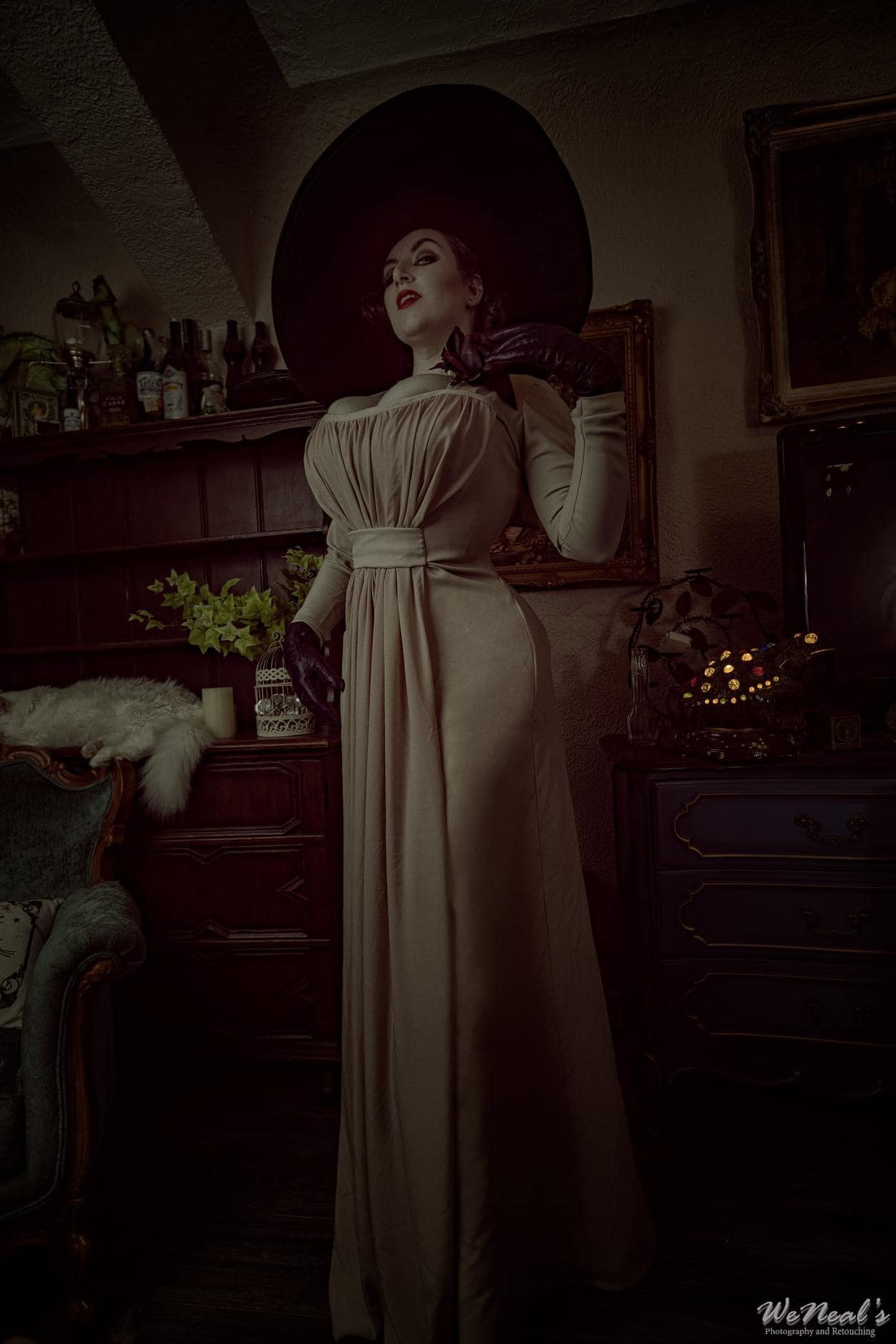 Kitty Krell as Lady Dimitrescu
Cosplayers all over the world have flocked to this iconic character– from Olympians to famous cosplayers, to costumers and beyond. This week we're back with another fresh batch of the smoldering temptress.
Leave us a comment below to share your favorite Lady Dimitrescu cosplay! Whether it's someone we've already featured or another cosplayer we haven't seen, we want to know who you're fascinated with.

Yaya Han as Lady Dimitrescu
Lady Dimitrescu Cosplay by Pugoffka

"You will learn what it means to insult House Dimitrescu!"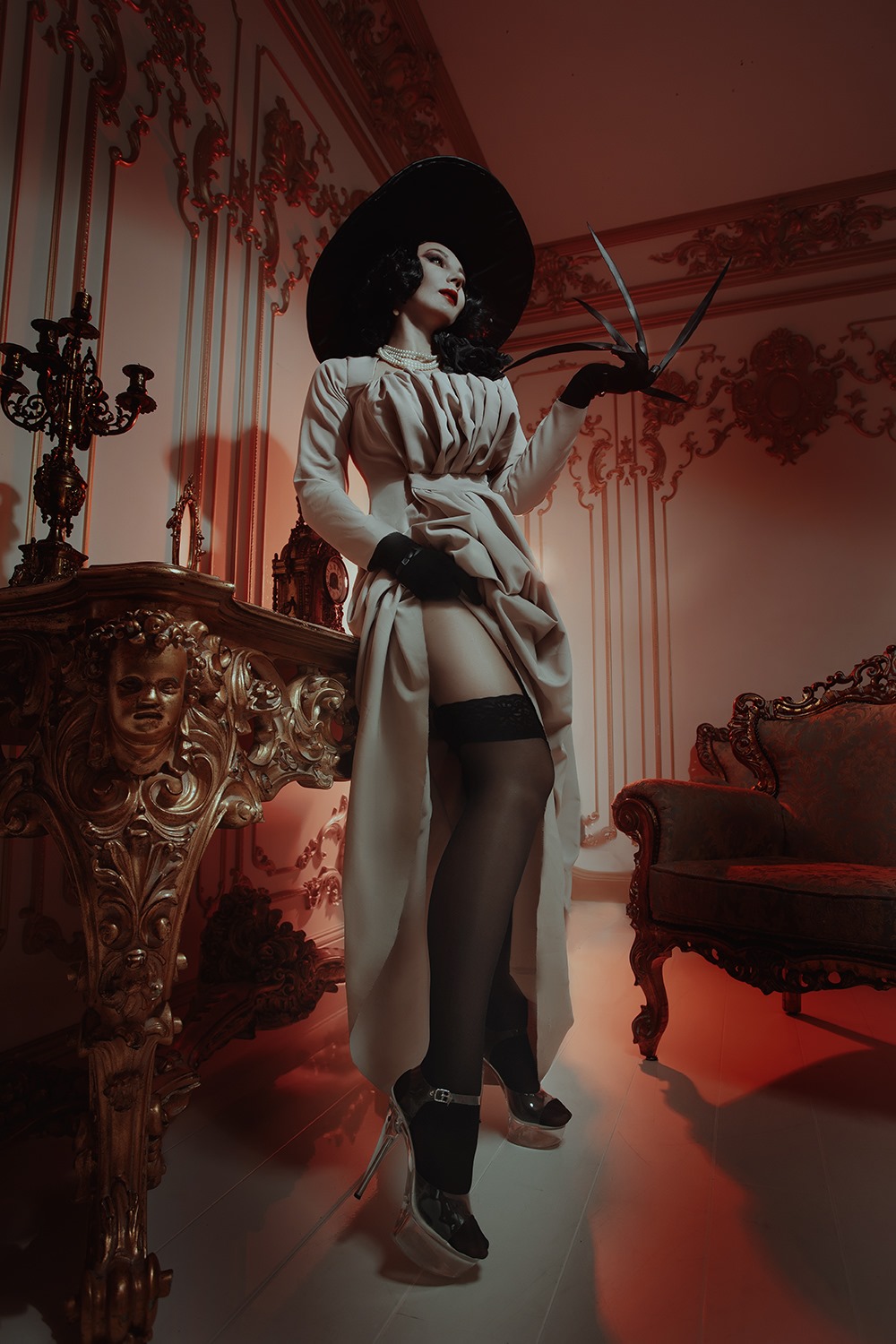 "So we finally meet."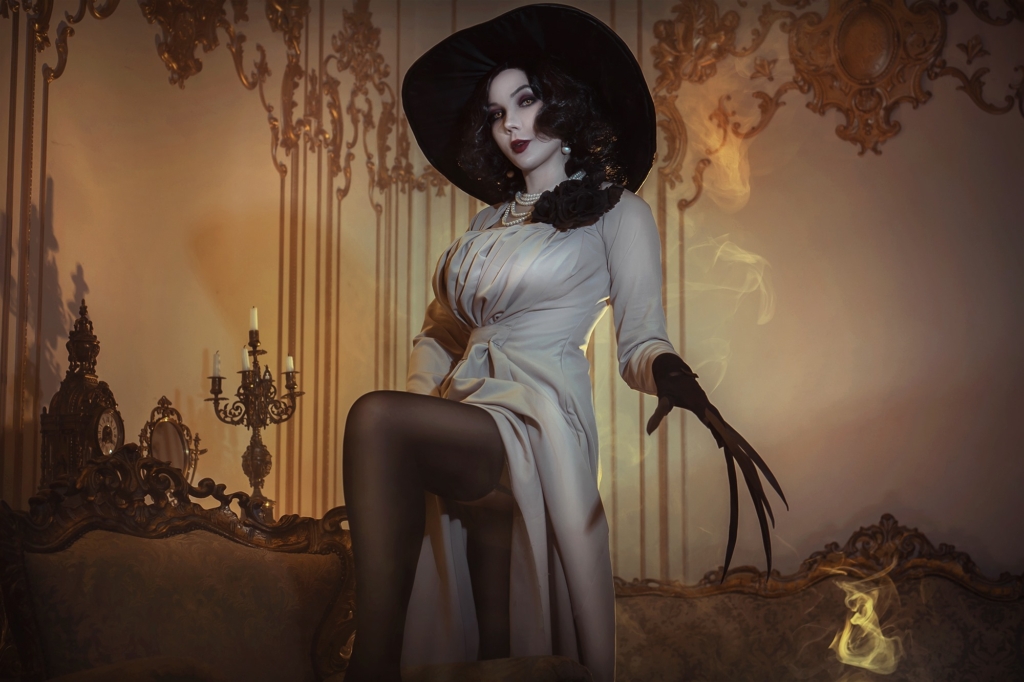 "The man is of no real use to anyone else. And my daughters do love… entertaining foreigners. Furthermore, I can assure if you entrust the mortal to House Dimitrescu, my daughters and I shall deliver to you the finest cups of his slaughter blood."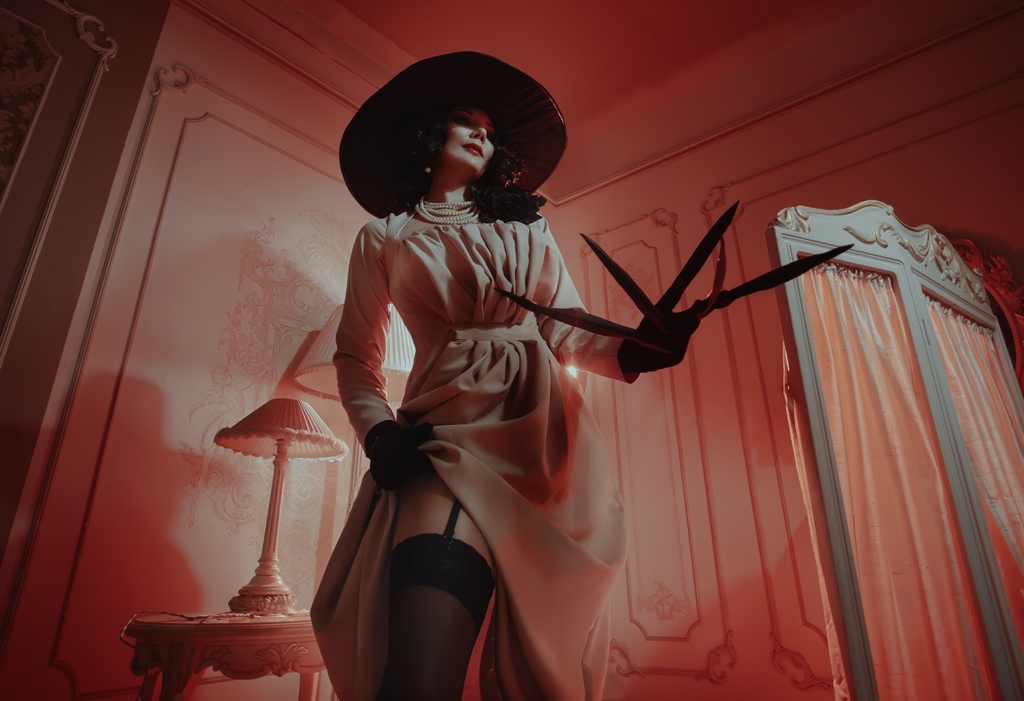 "Oh, so gauche. What do you care for bread and circuses? The manthing's suffering is assured, regardless."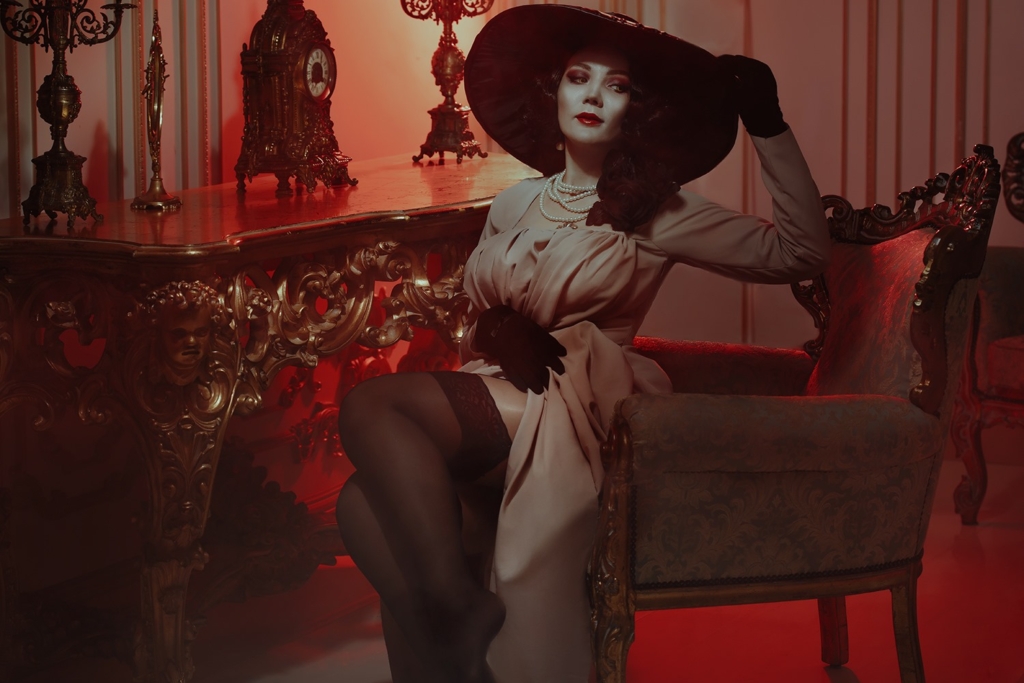 "Mother Miranda, I must protest! Heisenberg is but a child, and his devotion to you is questionable. Give the mortal to me, and I will ensure he is ready."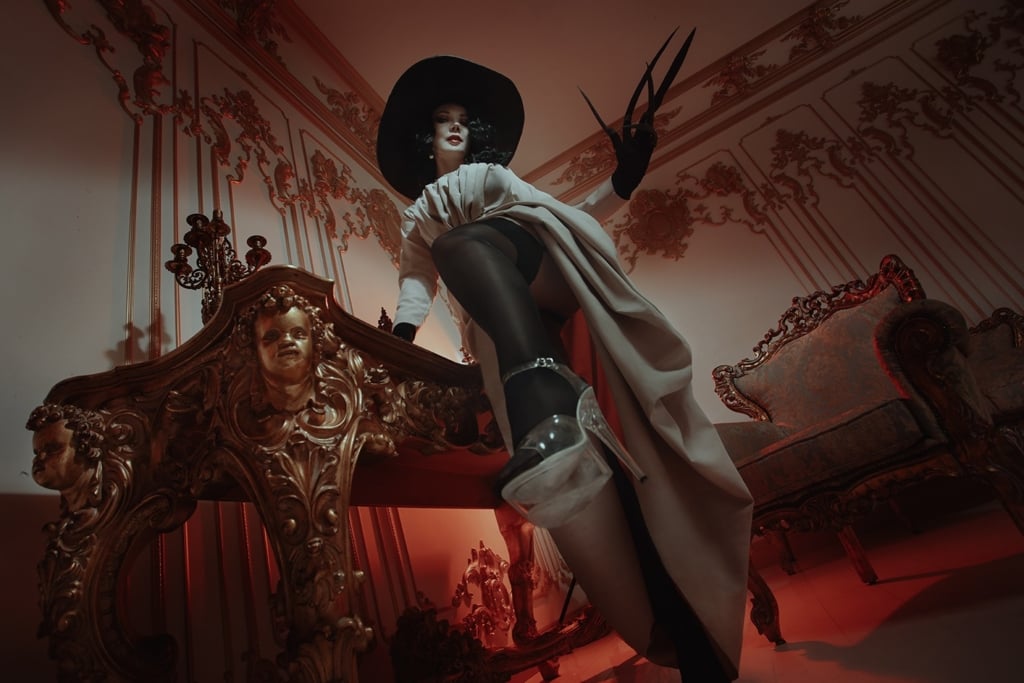 "Quiet now, child! Adults are talking."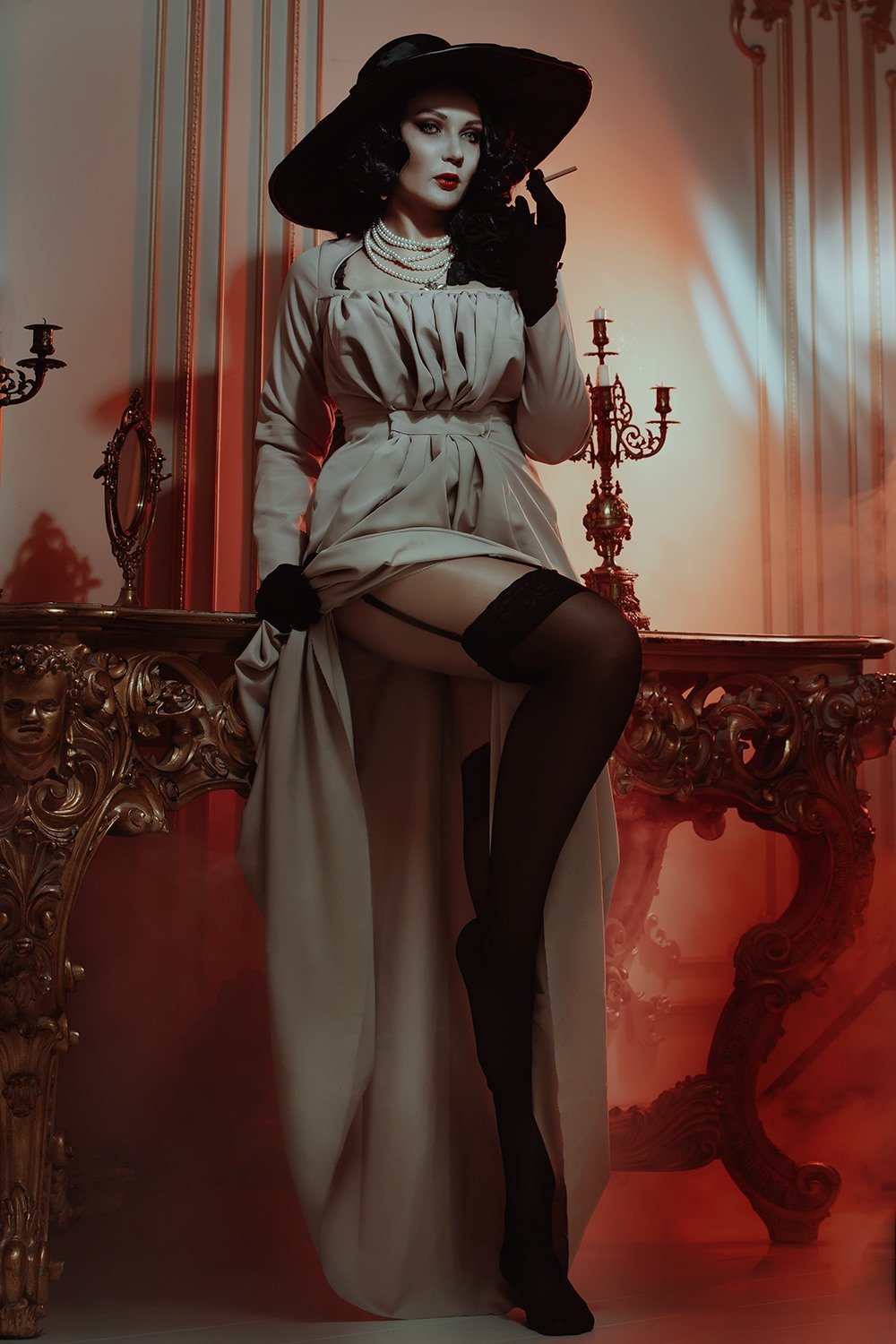 "You wouldn't know responsibility if it was welded into that hammer!"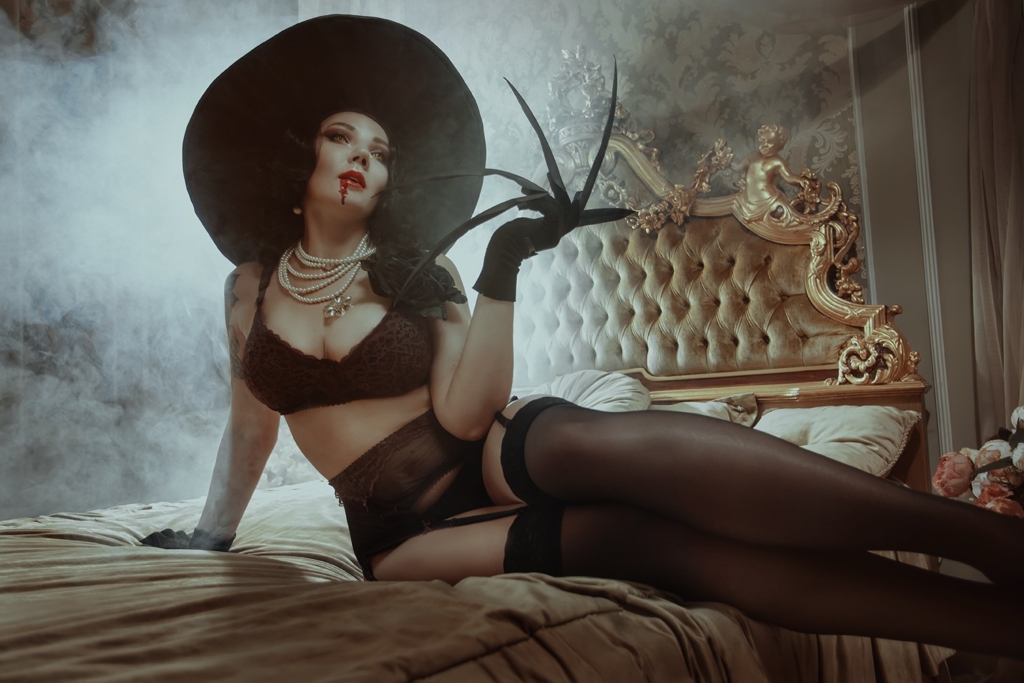 "You are so kind to me, daughters. Now, let's take a look at him. Well, well. Ethan Winters, You escaped my little brother's idiot games, did you? Let's see how special you are."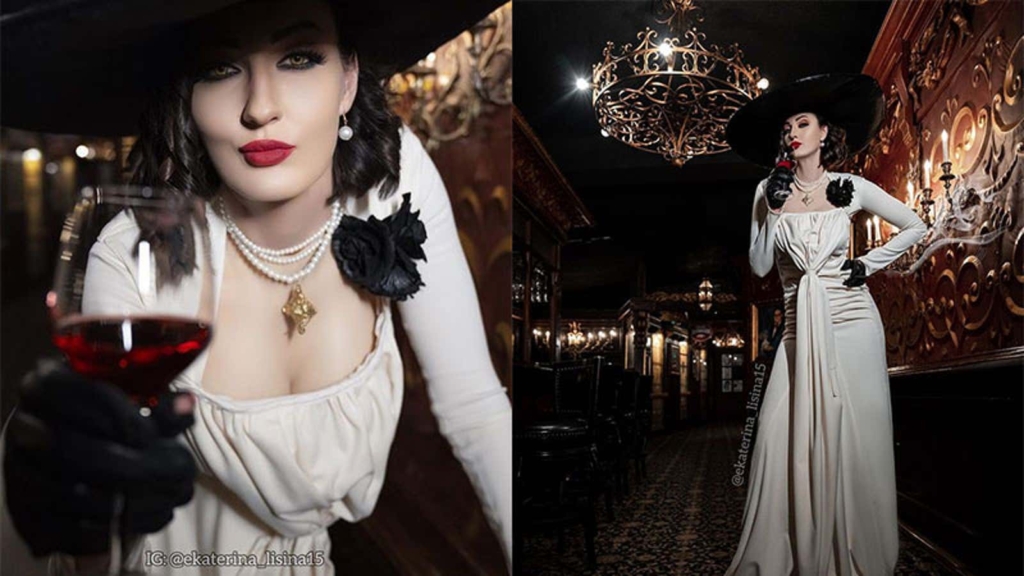 "Hm. Starting to go a little stale."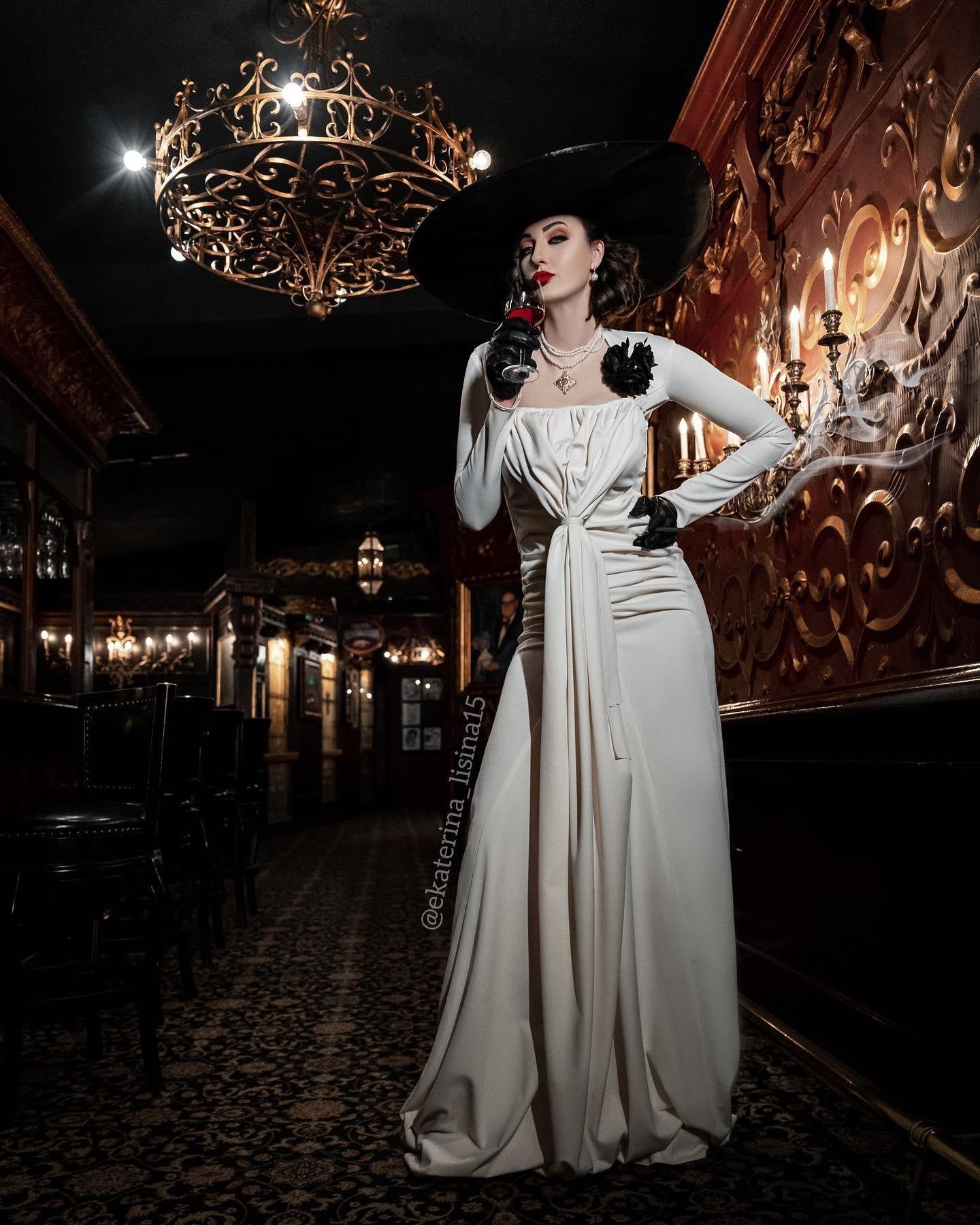 ""Now, now daughters. First I must inform Mother Miranda. But later… Well, there will be enough for everyone. Put him up!""
Join us next week for more cosplay coverage!
Have a cosplay question you would like Mayhem's Muse to answer? Know a cosplayer you'd like to see featured?
Learn more about Mayhem's Muse