IA new draft-ready double feature is coming to your FLGS. Innistrad: Double Feature brings you Midnight Hunt and Crimson Vow together at last.
Wizards of the Coast announced a new draft-ready booster set earlier today. Innistrad: Double Feature combines cards from across both of the Innistrad sets. You can make a Midnight Vow, or go on a Crimson Hunt, both of which work extremely well as alternate and confusing titles.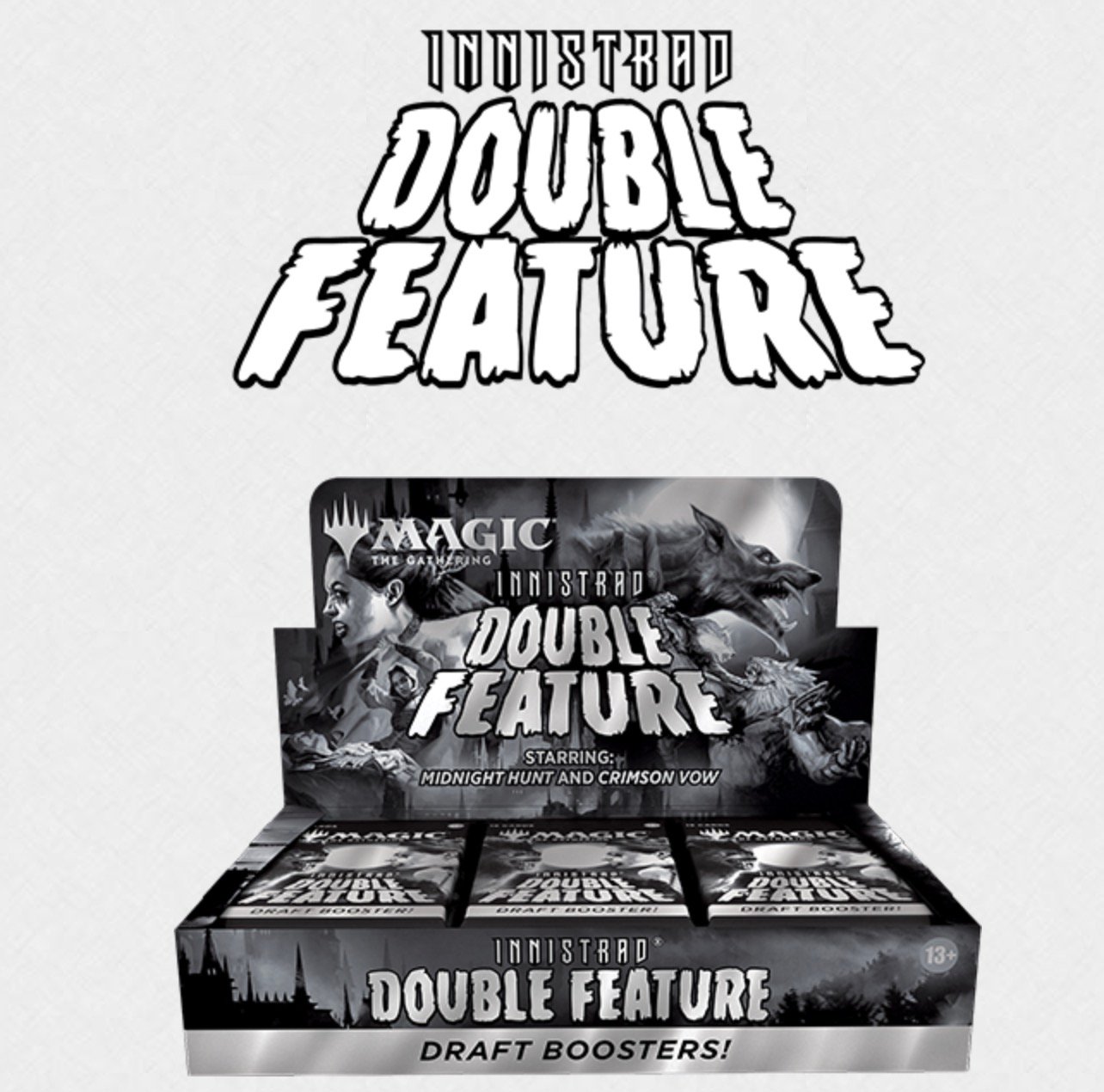 Innistrad: Double Feature comes in displays of 24 Draft Boosters, and each booster breaks down into 15 cards that are as follows:
4x Innistrad: Midnight Hunt commons
4x Innistrad: Crimson Vow commons
2x Innistrad: Midnight Hunt uncommons
2x Innistrad: Crimson Vow uncommons
1x Innistrad: Midnight Hunt rare or mythic rare
1x Innistrad: Crimson Vow rare or mythic rare
And 1x Silver screen foil card!
From among those cards, you're guaranteed to get two non-foil double-faced cards, one from each set as well. But let's talk about the silver screen foil card.
These are cards printed in black and white but foiled up with silver substrate. Then they're finished with a glossy varnish to make them extra shiny.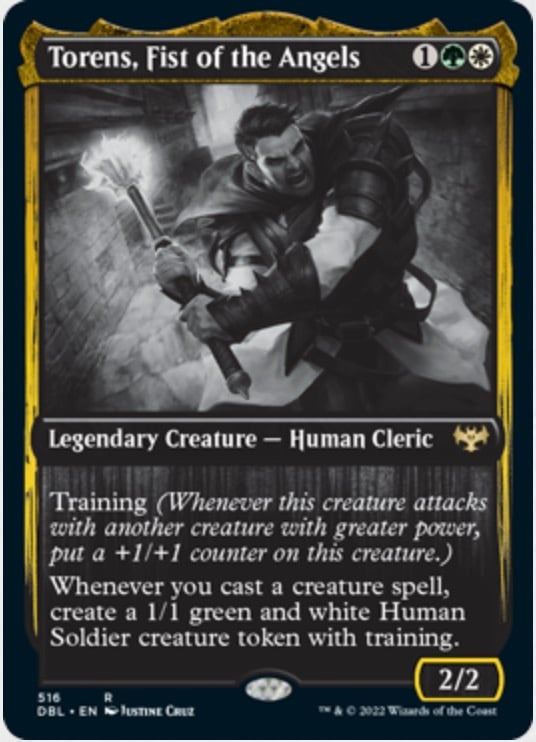 Innistrad: Double Feature is due to release Januray 28th at your local WPN store. Check with your FLGS to see if they're in the network. If they are, you might want to check out the preview event.
It's your chance to get the exclusive Endless Ranks of the Undead promo card.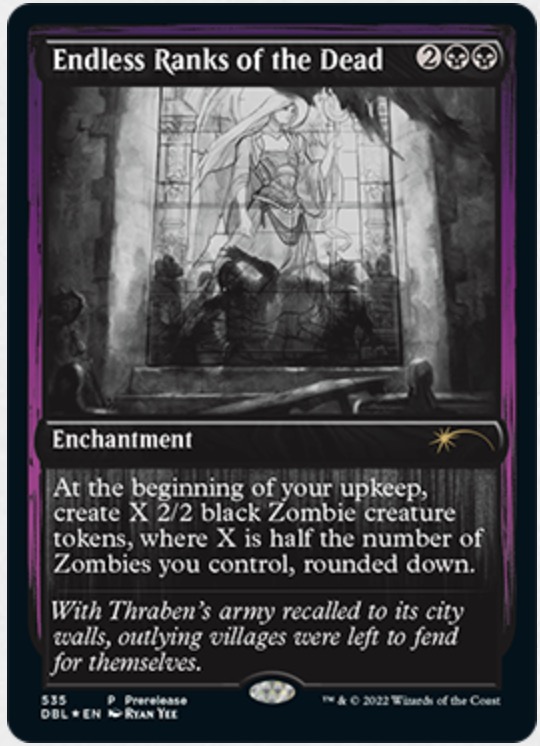 You can find the full list of cards and the black and white artwork here.
Not every card from either set is featured in the list, so it might be helpful to get an idea of what you could be drafting from.
What do you think of the new style? Has WotC run out of colored ink?