Disney gave us our first look at the Galactic Starcruiser's lightsaber training. This First Order space battle looks out of this world.
First looks have started coming out for Disney's Galactic Starcruiser. Unfortunately for those of us without thousands of galactic credits to spend on a weekend vacation, it looks very cool.
Disney describes the hotel as being beyond anything they've ever created before. It allows fans to step into their own galactic adventure and be part of Star Wars with interactive entertainment and personalized adventures.
For fans who manage to get a galactic star-ticket, we've talked about the Galactic Starcruiser. But what we hadn't seen before this week was the lightsaber training.
That's Disney Parks, Experiences, and Products Chairman Josh D'Amaro. He's wielding a lightsaber to hone his skills against a training game.
The game looks a little like a combination of Simon and Dance Dance Revolution. Beams of light flashed out of a disk on the wall and Jedi-hopefuls try to block them.
The number of disks on the wall makes me think that there will be opportunity for multiple younglings to train at the same time. There may also be a range in course difficulty. Unfortunately, it doesn't look like he's using one of the new retractable lightsabers.
We're not sure if they are or aren't used as part of training. Padawans usually have to use training sabers, so that could be a part of the experience. The lightsabers could also just not be ready for close-ups yet.
But we do know that those sabers will only be available on the Galactic Starcruiser.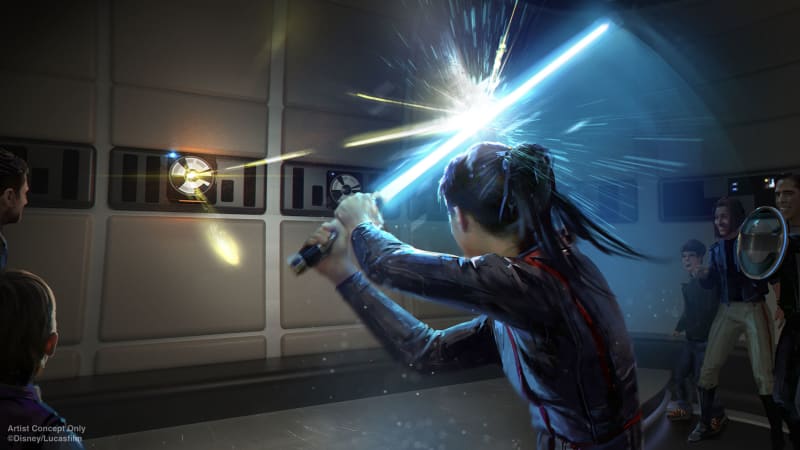 From training, D'Amara moves onto the ship's bridge. There, trainees will experience the staple of any normal vacation cruise through the stars: intergalactic battle.
It looks like guests will be able to play the largest arcade game I've ever seen when they fight against an attacking barrage of First Order ships. I can't wait to hear what the hotels in-story reason is for pulling cruise guests into the bridge to engage in some light warfare. I'm nearly a hundred percent sure that every one of us would suspend disbelief for the sake of having fun and jumping into the Galaxy.
The Galactic Starcruiser's first voyage departs on March of 2022, but Disney CEO Bob Chapek says that it's already booked thru June. Anyone looking to engage in their own space battle, Jedi or Sith), will have to wait a while to tour the stars.
But it looks to us like it may be worth it… if only we could find enough credits between the couch cushions.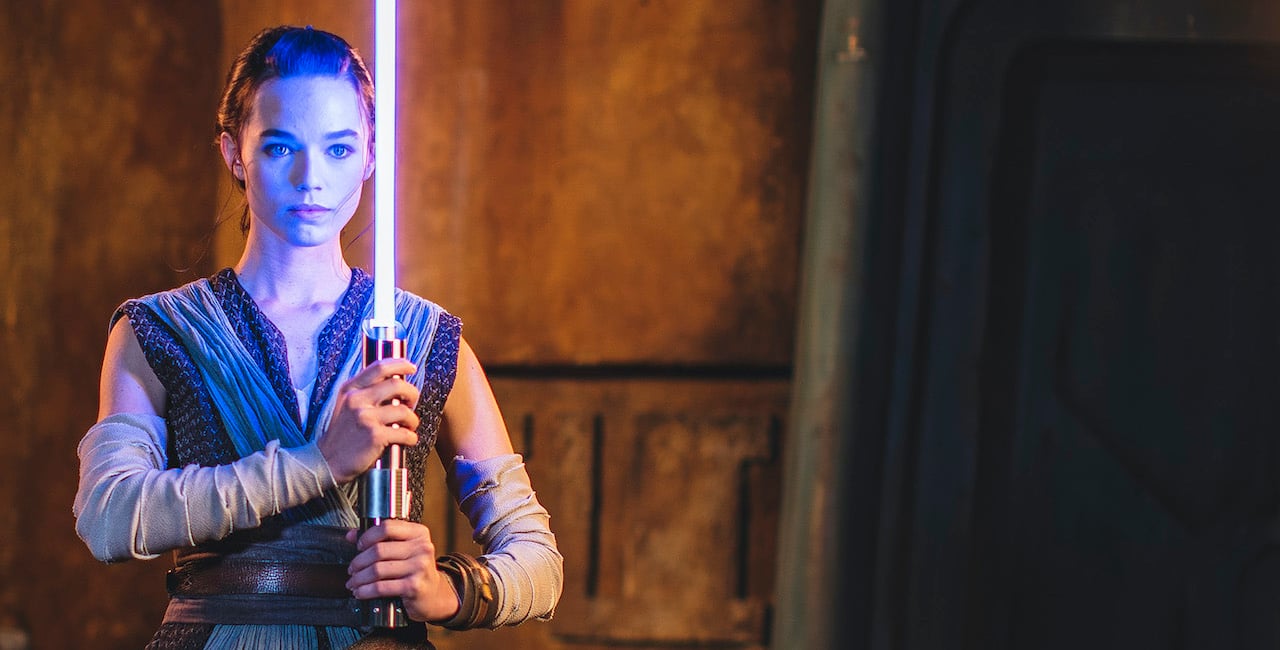 Will you be taking a voyage on the Galactic Starcruiser? Are you one of the lucky voyagers to get a spot? What part of the Starcruiser experience are you or would you look forward to most? Let us know in the comments!
May The Force Be With You, Adventurers!