Attack on Titan is back for its final season, but if you're not ready to say goodbye to these characters, you can always invite them to D&D.
Attack on Titan is back and crashing streaming services. Fans of the show everywhere have been waiting to see where this bonkers series has been building since day one. But for those of us with an outlet like D&D, there are little ways to add more of this long-awaited series back into our lives. This is how I'd keep my personal favorite character around forever by playing D&D with Hanji Zoe.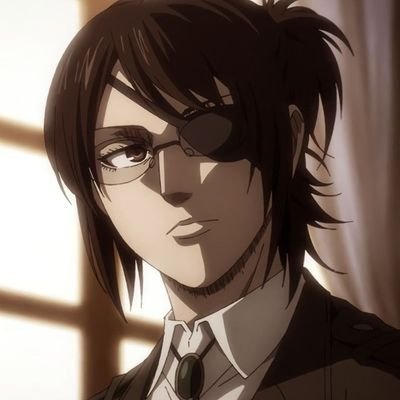 Hanji is a scientist, so my immediate thought for them was Artificer. But from there the question became how do I make this feel like an Attack on Titan character as well?
Unfortunately, there aren't a ton of great ways that I found to do that in in D&D. The show has a very specific feel and the characters have a specific, weird skill set. And 'spider-manning around town' isn't really in the player's handbook. So I faked it with feats, spells, and infusions, another benefit of the Artificer class!
I made sure Hanji was loaded up items, spells, and infusions that would give them extra dexterity, jump, and speed. This should more more less capture the movement style in Attack on Titan enough for your average D&D session.
Choosing Battle Smith Artificer also gave me access to a Steel Defender. On top of being generally useful companions in game, this allowed me to give a nod to Hanji's long suffering assistant, Moblit. Was he much smarter than the Steel Defender?
Yes. But he has a history in Attack on Titan of deserving better so why mess with the theme?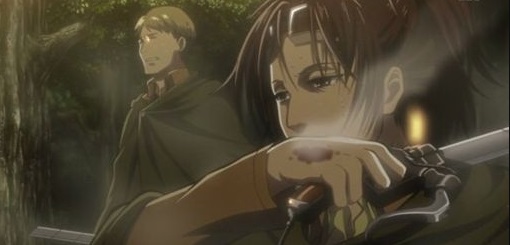 For their weapons, I gave Hanji blades that I based on Short Swords for the sake of playability and ease. But you may notice a surprise addition to their weapons list.
That's right, I added a bazooka to the character sheet with Bad News stats. This is, of course, a silly thing to add and a little outside of both the D&D and Attack on Titan universes, but hear me out. Remember the live action movie that we all try to forget? Live action Hanji sure does.
Feats finished round out Hanji's abilities with Acrobat and Mobile to give them an additional movement boost. And of course being highly trained with monster killing weaponry is a huge part of any character from this series. So Weapons Master is always a solid addition.
The cast of Attack on Titan is huge, though, with a bunch still remaining. While I think this would be a D&D friendly version of Hanji, any of the other characters would probably look much different at the table and we'd love to see what you think those would look like.
How would you make Hanji, or any other Attack on Titan character for D&D? Are you watching season four? What show, comic, or video game would you like to see sheets from next?
Happy Adventuring!