The future is bright for Kamigawa: Neon Dynasty, and if you attend the launch event, you'll want to bring shades. Take a look.
Kamigawa: Neon Dynasty's prerelease is looking incredible. First of all, there's an "AR experience" which will let you "step into the streets of Kamigawa" through your mobile phone.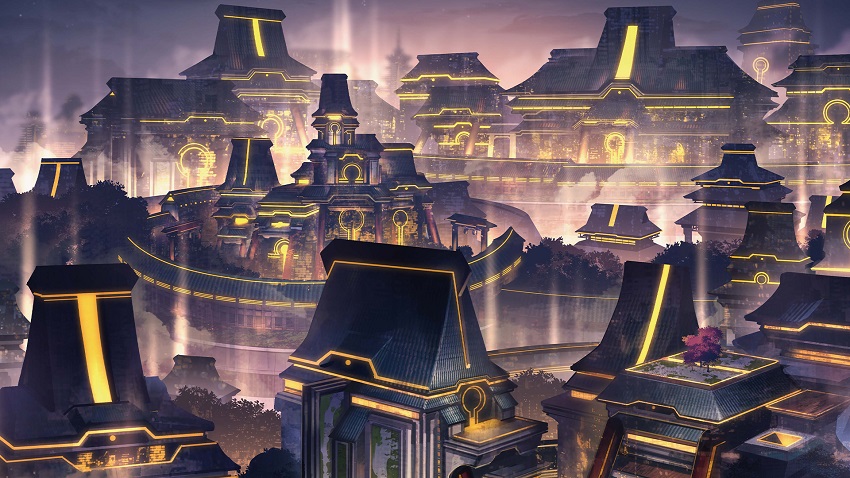 That alone is pretty swanky and will get you to pokemon go to your FLGs. But on top of that, there are some gorgeous prerelease exclusives. Like the new buy-a-box promo: Satoro Umezawa.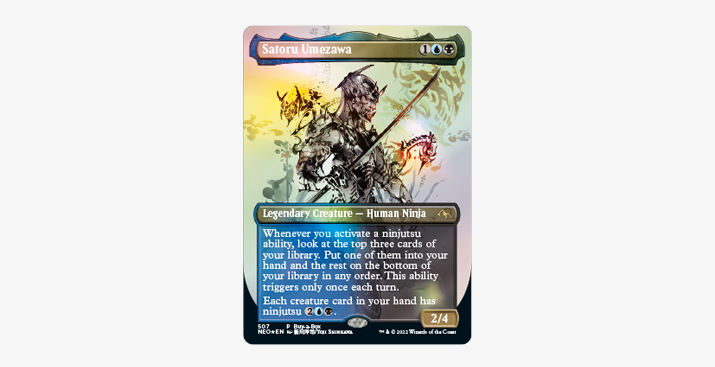 Though his infamous jitte is nowhere in sight, Umezawa is still a pretty potent addition to any ninjutsu deck. But there are two big draws that are absolutely gorgeous. First up is the WPN Premium store exclusive: the Neon Ink Foil Promo of Hidetsugu, Devouring Chaos. There are four color variants of Hidetsugu with a special neon look.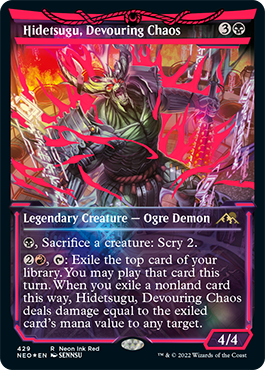 There's Red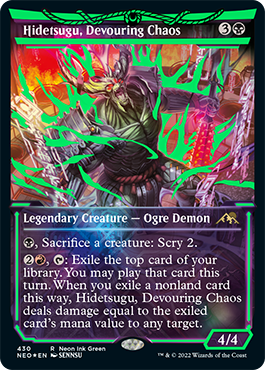 Green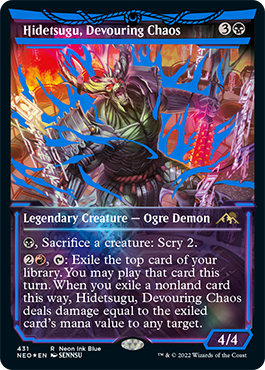 Blue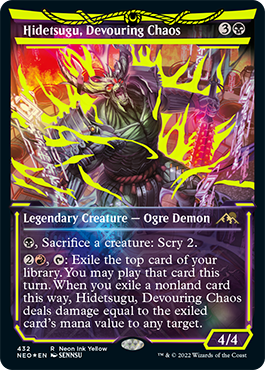 and Yellow.
The pictures don't really do these justice–they're incredibly shiny, and your WPN premium stores are the way to get hold of one.
But then the other big one is Ukiyo-e Basic Lands. These are gorgeous renditions of basic lands done up in Ukiyo-e style.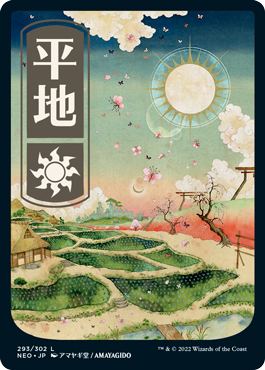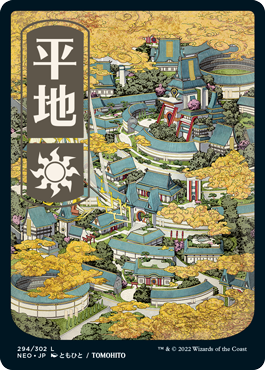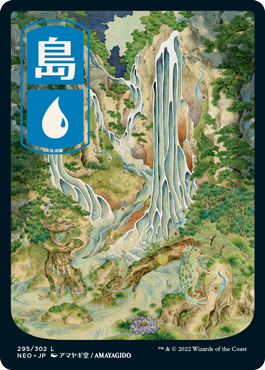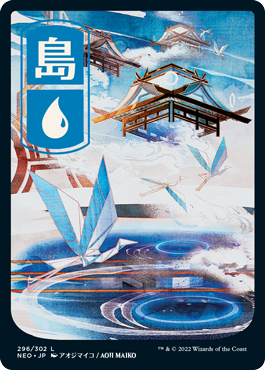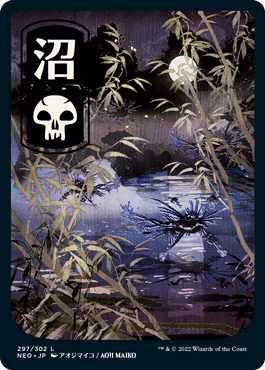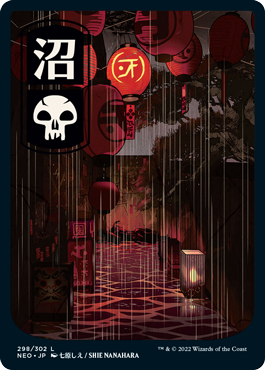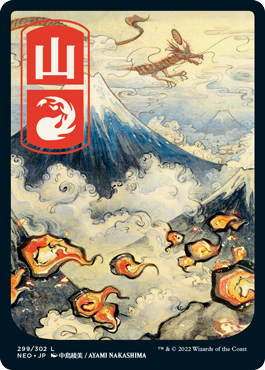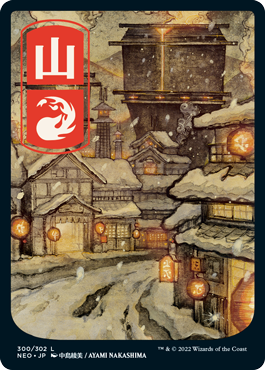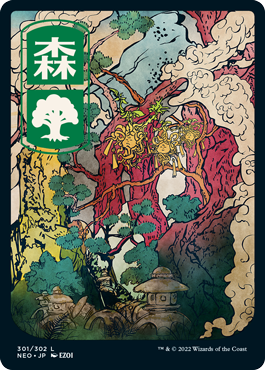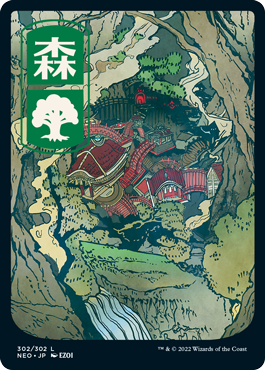 The detail on each of these is phenomenal. Somebody call David Bull and get some woodblock prints of these going.
At any rate, with Neon Dynasty around the corner, there's a lot to look forward to.
See you at prerelease