Two new cards, reportedly leaks from Kamigawa: Neon Dynasty, seem to focus on a familiar castle from the old days of the first Kamigawa set.
Two new leaks were spotted earlier this week. It seems those cyberpunk tech ninjas from Neon Dynasty are hard at work grabbing pictures of upcoming cards. As always these are unconfirmed as of yet, so take with a grain of salt. But, two new cards leaked to the internet and focus on Eiganjo Castle.
The old familiar card from Champions of Kamigawa is getting new life in Kamigawa: Neon Dynasty. Two new cards update the story for the cyberpunk aesthetic of Neon Dynasty. First there's Eiganjo, Seat of Empire: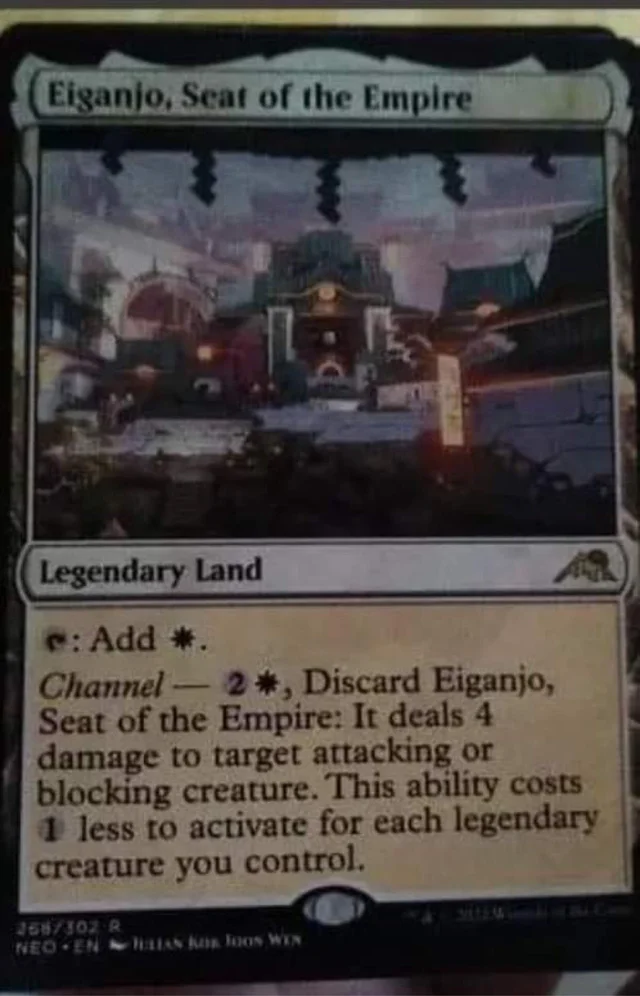 This legendary land shows the old castle in the heart of a sprawling megatropolis. It also lets you discard to deal damage to attacking or blocking creatures, so you get removal and a plains without it actually being a Plains.
But not all is well in the heart of Old Eiganjo. It may be the seat of Empire, but in Neon Dynasty, rebellion is brewing. Take a look at Eiganjo Uprising.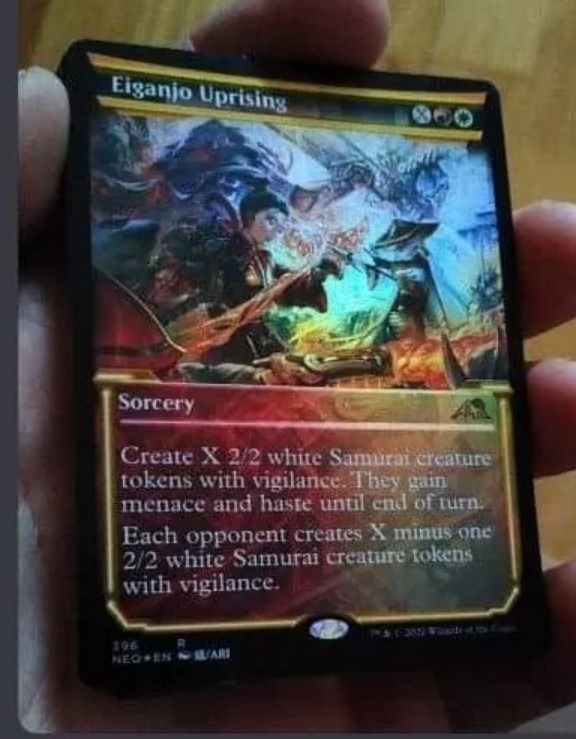 That is a lot of Samurai. This is, at first glance, an interesting way to shake up the board. But as you think about it, it's basically a fireball from a different vector. If you have an empty board, you deal progressively more damage, depending on how much mana you pump into this spell.
And if you have any creatures with an anthem effect or any other combat tricks on hand, you might be able to find some play-arounds. It's not as direct as a fireball, so it won't help if you're playing into a full board.
But, both of these look like they'll be a lot of fun for white decks.
What colors will you be playing in Kamigawa: Neon Dynasty?