D&D Beyond Officially Changes Hands May 18th

On May 18th, Wizards of the Coast will officially take the reins of D&D Beyond. Here's how it might affect you.
WotC takes control of D&D Beyond next week. This move follows the WotC buyout of D&D beyond earlier this year. But the official transfer of ownership takes place next week. And with it, comes an update to D&D Beyond's terms of service. If you have an account, you might notice a few changes.
Here's what you need to know.
D&D Beyond Changes Hands May 18th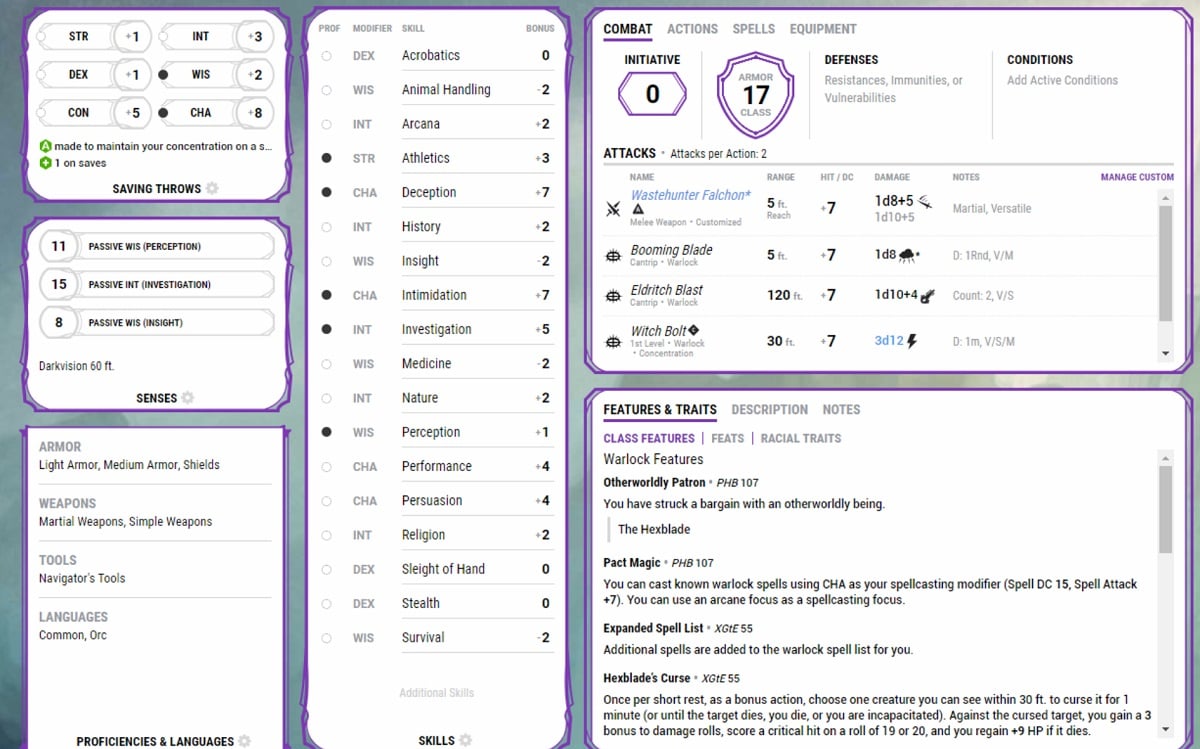 In a blog post announcing the change of ownership, D&D Beyond outlined the incoming changes. Mostly they involve a transfer of your D&D Beyond account to Wizards of the Coast, which comes with some extra permissions needed:
On May 18, 2022 or soon after, your D&D Beyond account will transfer to Wizards of the Coast, at which point (and going forward) the Wizards Terms of Use will apply to your use of D&D Beyond, and the Wizards Privacy Policy will apply to the personal data associated with your account. If you are located in the European Economic Area or the United Kingdom, Wizards of the Coast LLC will become the "data controller" of your personal data once it transfers.
In a nutshell, Wizards' terms of use apply to D&D Beyond starting the 18th, and there's a change in privacy policy. The full Terms of Service will replace D&D Beyond's starting then. But here are a few highlighted changes, courtesy of D&D Beyond:

What is changing in them?
We need your permission to put your user content on D&D Beyond and operate the D&D Beyond service, and we're working to ensure that the scope of the permission you give us is tailored to that goal. The Wizards Terms of Service will therefore be updated with a section specific to D&D Beyond to allow us to host your content and otherwise operate the D&D Beyond service.
Will Wizards own my homebrew content created on D&D Beyond?
Wizards has no intent of taking ownership over user content you put on D&D Beyond, and the Terms of Service will not grant us such rights. The permissions we will need for user content will relate to allowing us to operate the D&D Beyond service, including displaying that content on our site.
Essentially WotC won't take ownership over any homebrewed content on D&D Beyond. Nor will the Terms of Service grant them ownership of anything else. Be it character sheets or profile pictures you may have uploaded, those remain yours.
Subscribe to our newsletter!
Get Tabletop, RPG & Pop Culture news delivered directly to your inbox.
Users may wish to register for a Wizards of the Coast account as well. This way they can make sure they have access to upcoming projects and game events. Including the Monstrous Compendium, Vol. 1, and the upcoming Spelljammer Academy free adventure.
Happy Adventuring!
Latest News From BoLS: