LEGO Daily Bugle with 3772 Pieces is the Biggest Marvel Set Ever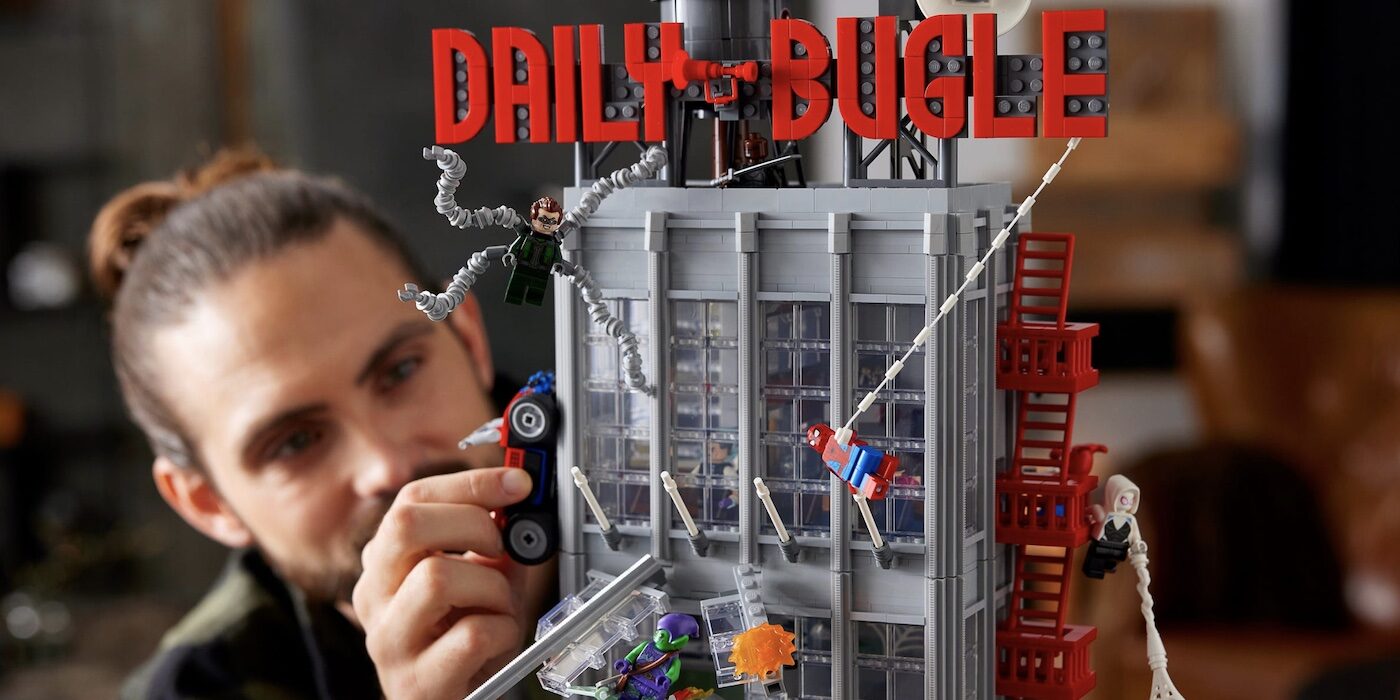 At nearly three feet tall the LEGO Daily Bugle will soar above your Marvel collection and give you Spiderverse minifigs a new place to fight.
The extended cut of Spider-Man: No Way Home is back in theaters and dominated the Labor day box office. It's still in theaters if you want to catch the extra scenes on the big screen.
LEGO Daily Bugle Set
When constructed the building's four stories stack to over 32 in. (82 cm) high – topped off with J. Jonah Jameson's penthouse office. While the employees of the Bugle (and Peter Parker) work inside the superheroes of Marvel battle each other outside. The kit includes 25 minifigs – Doctor Octopus, Spider-Man, Venom, Miles Morales, Spider-Ham, Green Goblin, Peter Parker, Spider-Gwen, Mysterio, Sandman, Robbie Robertson, Blade, J. Jonah Jameson, Black Cat, Daredevil, and Punisher among them.
With its removable floors, detachable facades, and attention to detail this looks like a fun collectible for Marvel fans – and a challenging build, to boot.
The Daily Bugle (76178)
LEGO Marvel Spider-Man Daily Bugle (76178) brings together a cast of 25 classic characters from the Spiderverse in a stunning build-and-display construction project for adults. Escape the busy world and immerse yourself in adult LEGO building sets – perfect for anyone with an interest in creative construction or comic-book culture.
$349.99
3772 pieces
25 minifigs
4-stories
32 in. (82 cm) high, 10.5 in. (27 cm) wide, 10.5 in. (27 cm) deep