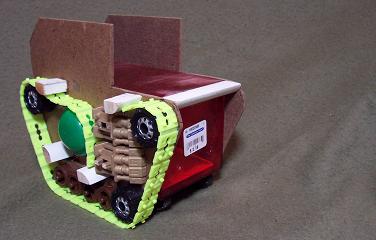 Well, I was able to get a good start on the main bulk of the battle fortress. I had an old army tank toy, left over from another conversion project, and stuck the treads (with supporting wheels) form the tank under the plastic box. I then cut out the main support frame from hardboard and glued them on either side of the box. This should make it strong enough to withstand some abuse.
Taking the wheels off of one of my son's toys (one he doesn't play with anymore, I'm not that cruel) and a few other bits, I made the wheels for the treads to travel on. I mentioned before that I made some killa kans. The main hull for the cans was made out of a sprinkler system part called a button dripper. Each kan only needed 3, so I have many left over. Anyways, these button drippers made great small wheels for the treads.
I cut 4 1" spacers for each side; the armor skirt will sit on these. I also placed a few other bits on the sides to make it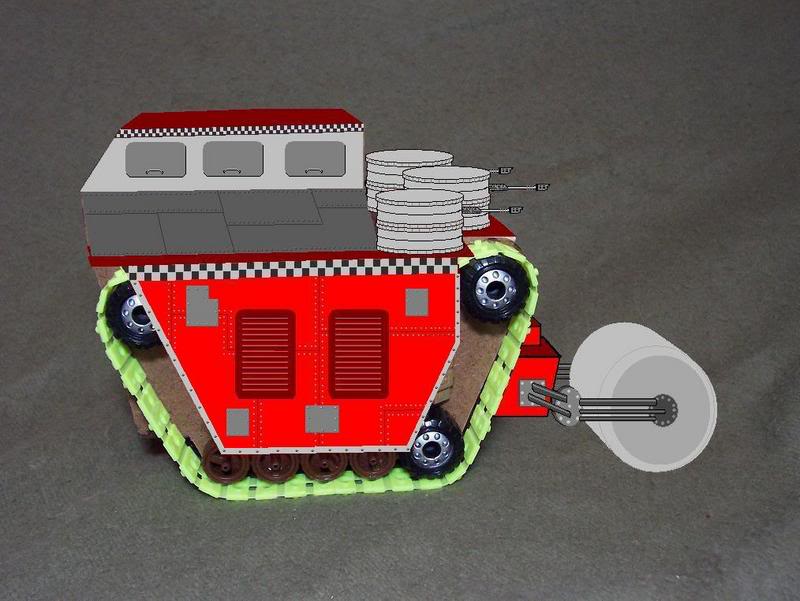 interesting.
I took an image of the battle fortress at this stage and did a design mockup. I think the cab looks a little small. Let me know what you think.