BoLS Masthead

Senior Editor & Publisher:
Larry Vela (Bigred)
Editor:
Adam Harrison
Associate Editor:
J. R. Zambrano
Weekly Columnists:
Abe Apfel, Adam Lebo, Bahkara, Black Blow Fly, Dee (Mynock Squadron), Falk, GentleBen, Jacob Stattener, Thomas Reidy (Goatboy), Mars Garrett, Matt Sall, Mayhem's Muse, Petey Pab, Pimpcron.
Video Production:
Abe Apfel, Adam Harrison, J. R. Zambrano, Mars Garrett
Marketing Manager:
Mars Garrett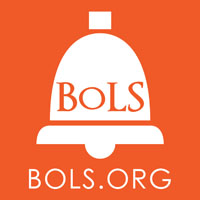 Disclaimers
Bell of Lost Souls® is a registered trademark of
BoLS Interactive LLC.
©Copyright 2006-2018. All rights reserved. All names, trademarks, and images are copyright their respective owners.