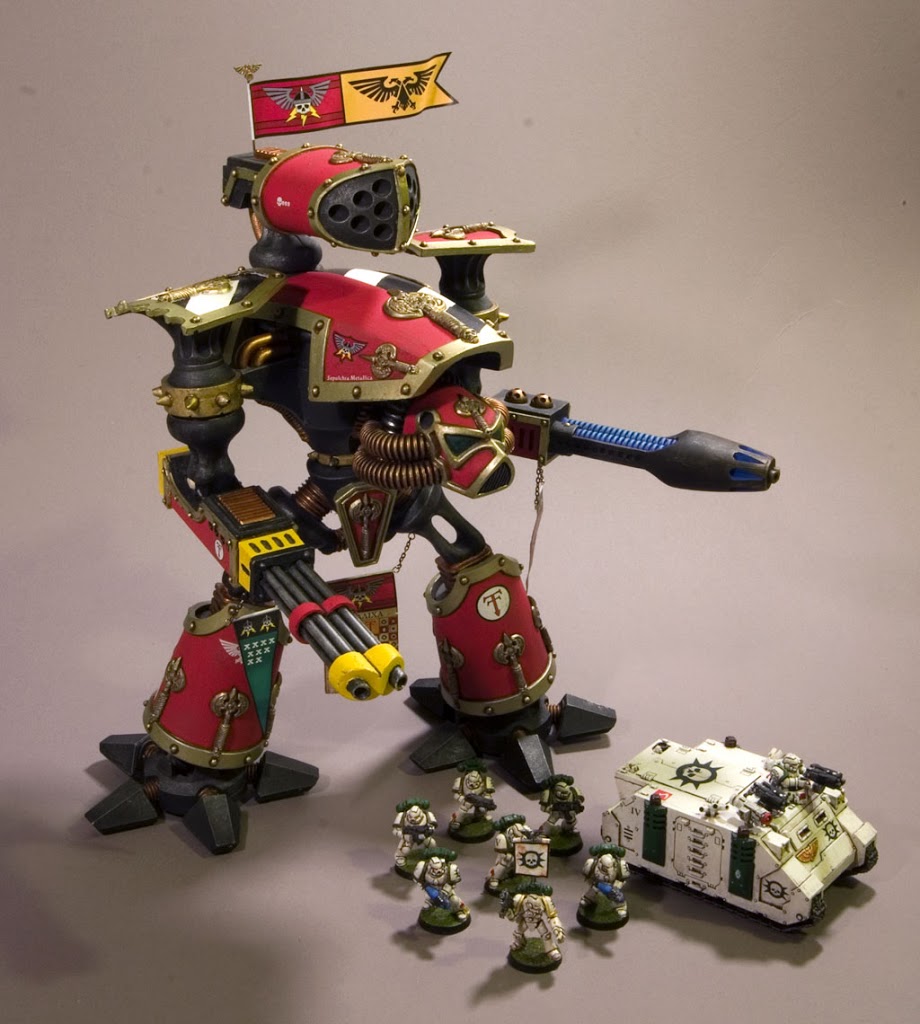 Well, it's been a week of burning the midnight oil. I spent a lot of research time figuring out what iconography a titan carries as well as designing and printing out my Legio Metalica Logo Sheet in both banner and decal form. But at long last… She Lives!!!!
Rather than blather on about the titan for a while, I'll let the results speak for themselves. I have included a few pics of detail insets to highlight some of the custom logos and how they are hung, as well as some "Great Crusade" shots of the Titan with some of Pre-Heresy Death Guard for scale comparisons.
If you have any questions, or comments please feel free to post them. Enjoy and I wish you luck on any of your own Titan projects in the future.
My next step is to start in on the diorama base… the 12″ diameter base!!!