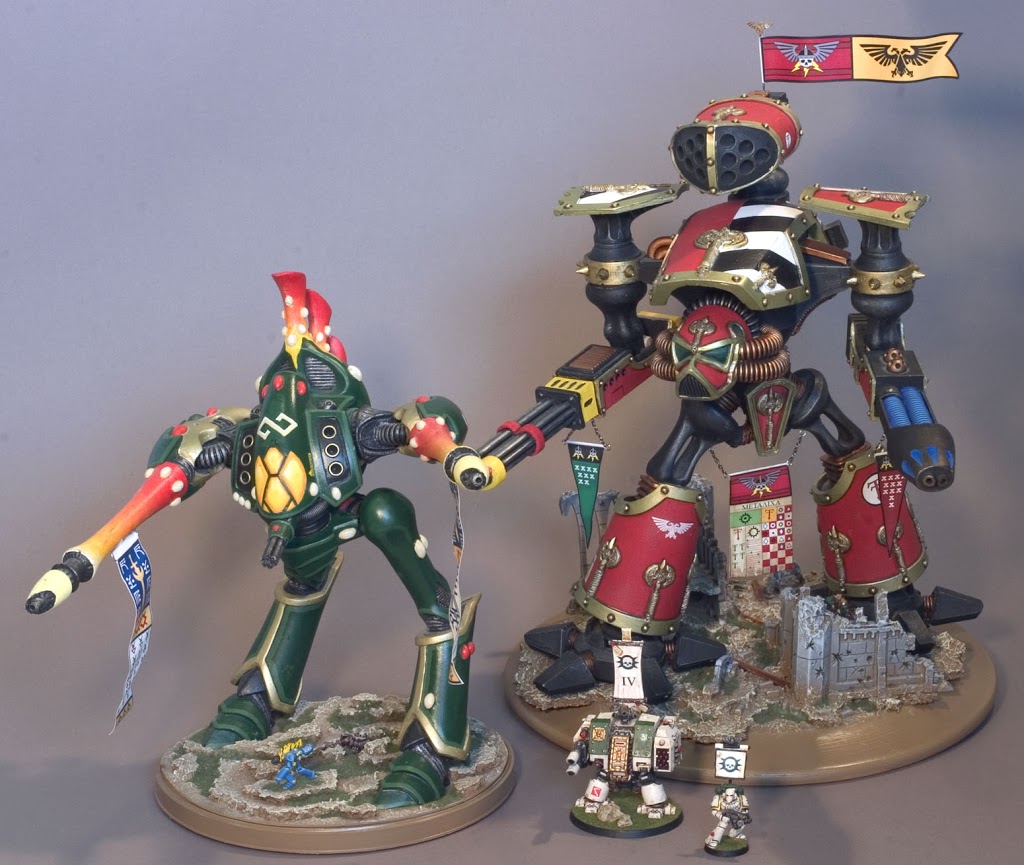 I finished up the basing on the Reaver. I put it on a 12″ wood plaque and decorated it with a ruined urban theme using the plastic ruins from the old 3rd edition boxed set.
I thought everyone would enjoy one nice large "Family Photo" of the budding titan family with some other minis thrown in for scale.
And you all thought that dreadnoughts had large bases…
Enjoy everybody! That should wrap up the titans for a while, so its back to gameplay, battlereports, and TACTICAS for me for a bit.