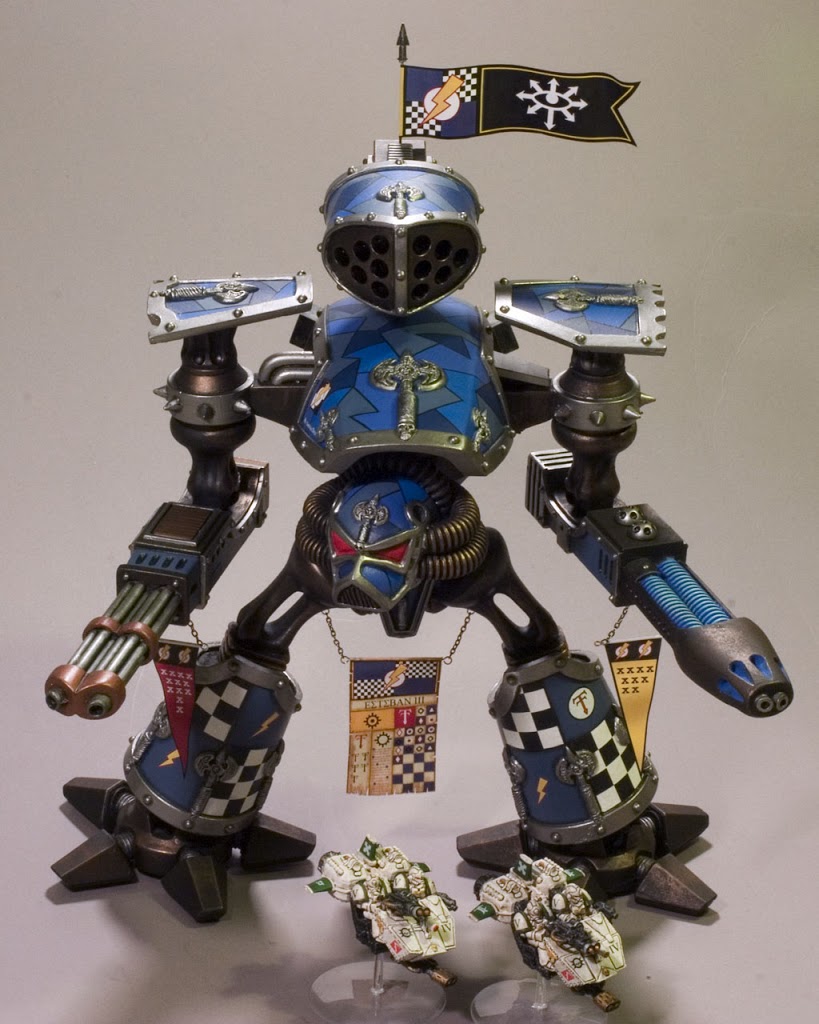 Hi Everybody,
Here she is, finished at last. It took about a week of solid work, but the Stormlords Reaver is ready for action. She is painted in her Heresy-Era traitor scheme, so she is still bearing the logos of the Collegia Titanica (who thought THEY were the true heroes of the Imperiaum) and her original Forgeworld of origin (Esteban III). She had struck the Imperial Aquilla and is flying the Eye of the Warmaster.
But enough talking, here are the pics of this traitor terror.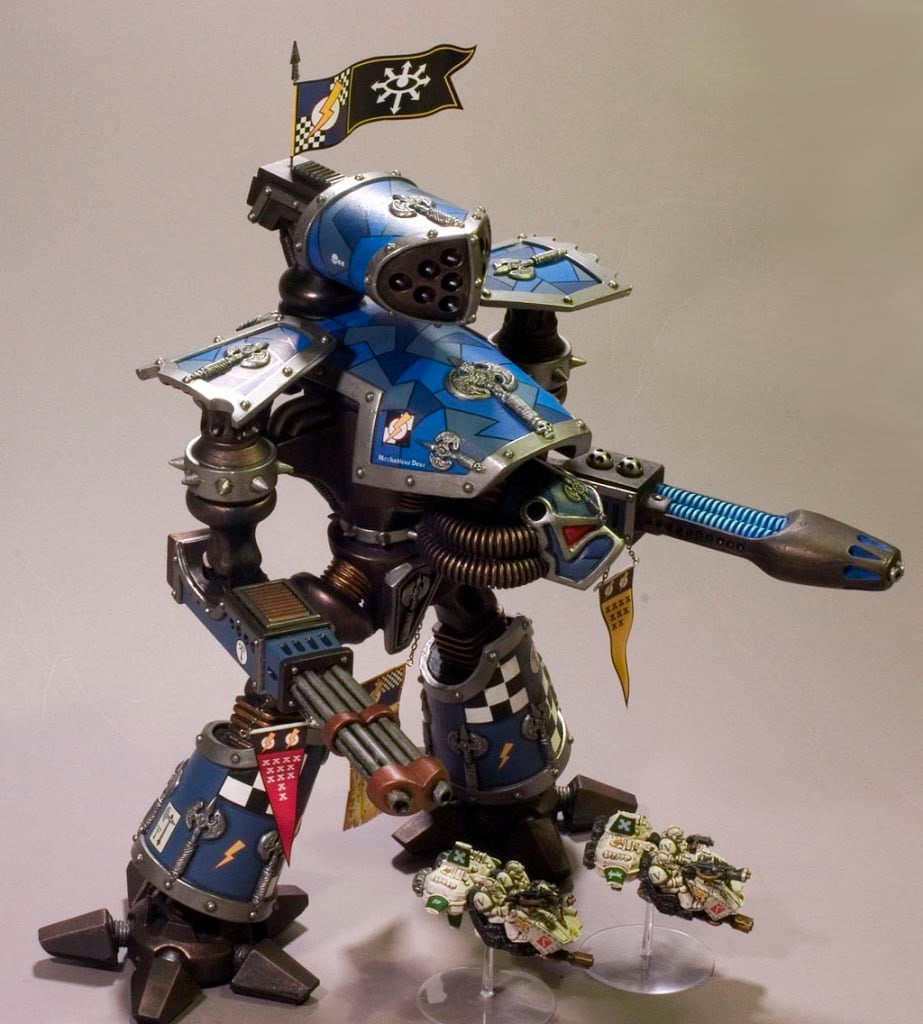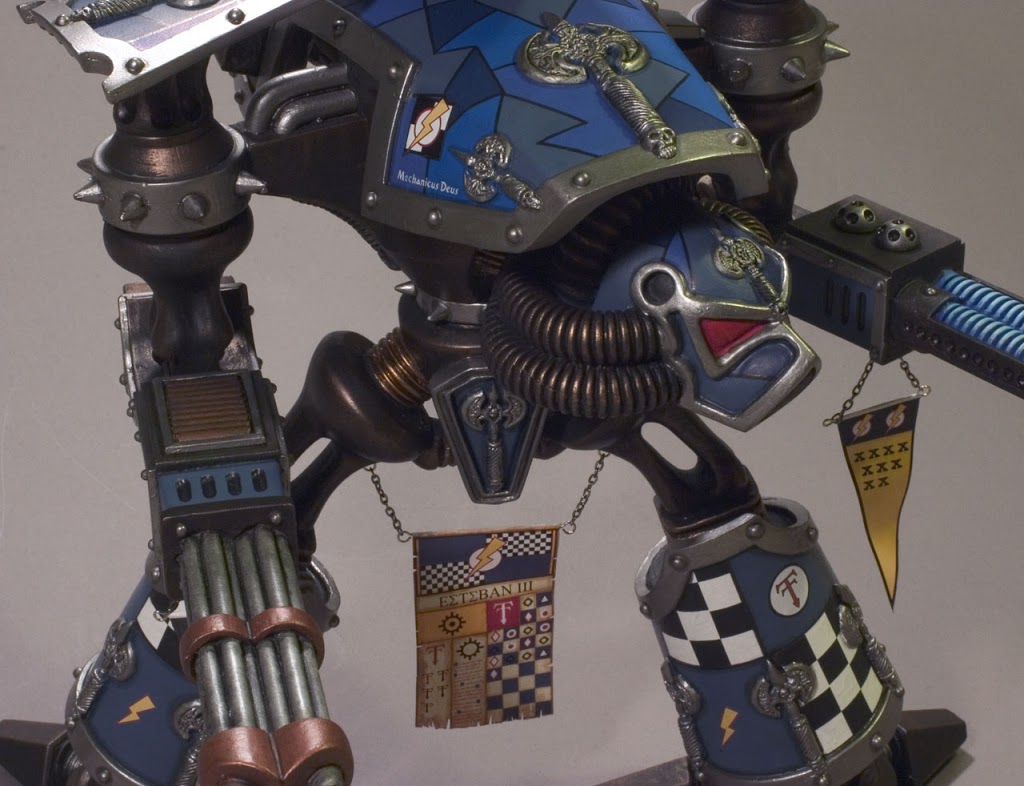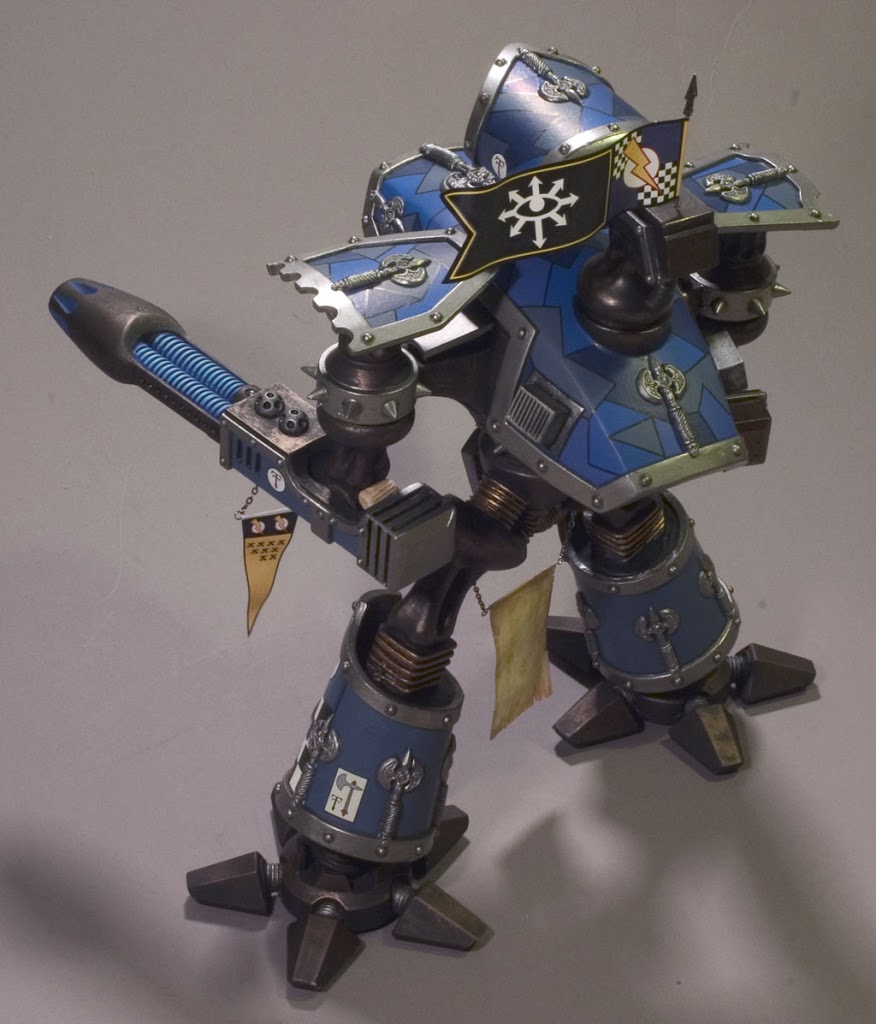 If you have any comments or questions, please ask away. Now I need to get her based to match the Imperial Reaver and it will be time for some action on the tabletop!