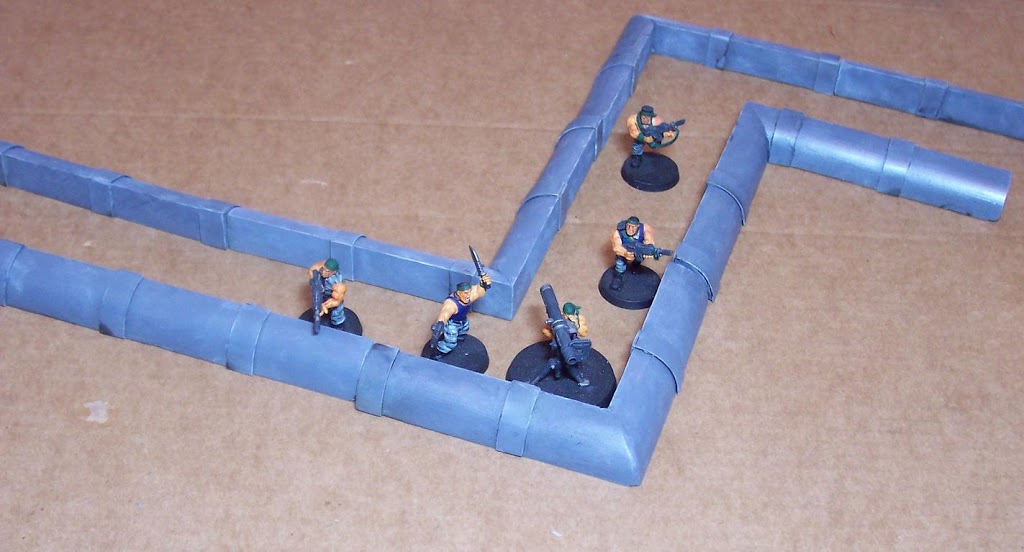 This trench system was surprisingly easy to create.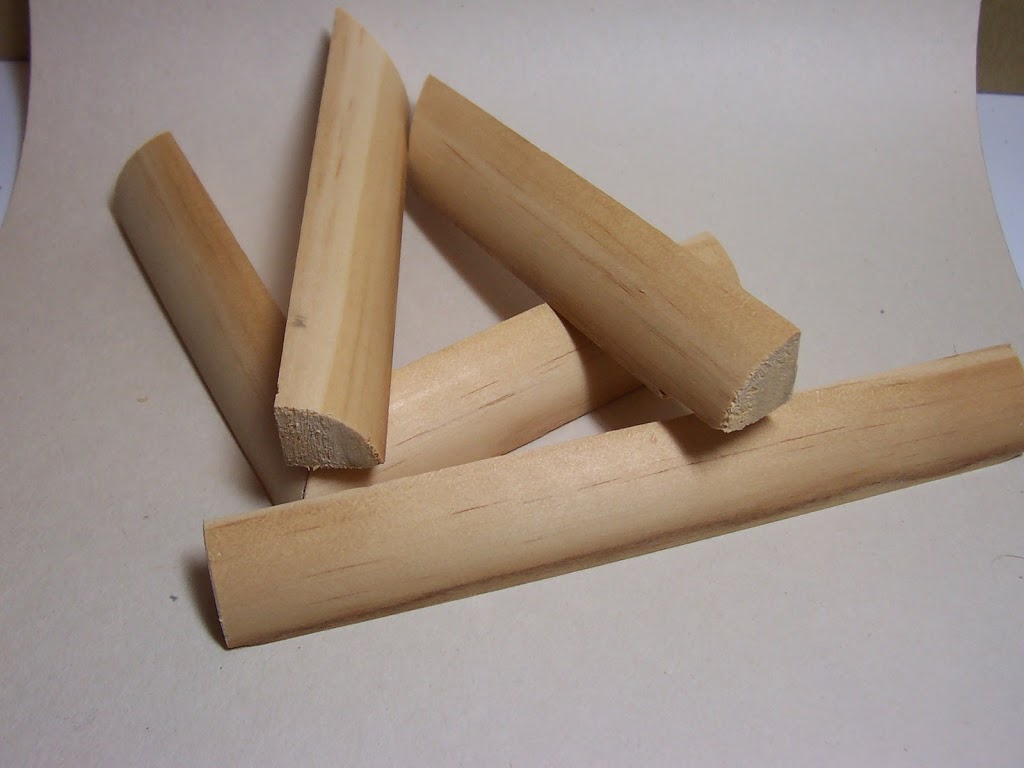 First, I picked up some ¼ round molding. It sells for about 50 cents a foot at most home improvement shops.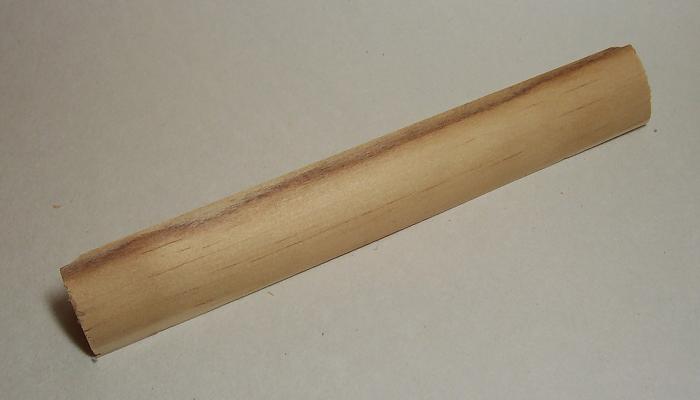 I then cut it into sections. 6" for the straight pieces, and 4" or 2" for the corner sections (you will have to make 45 degree cuts for the corner pieces)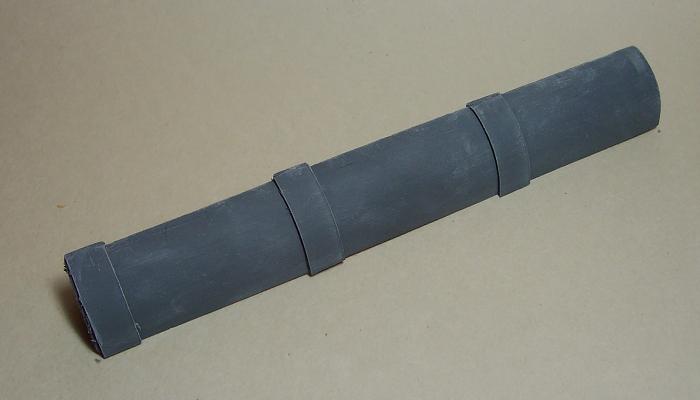 …some light dry brushing, I used off white…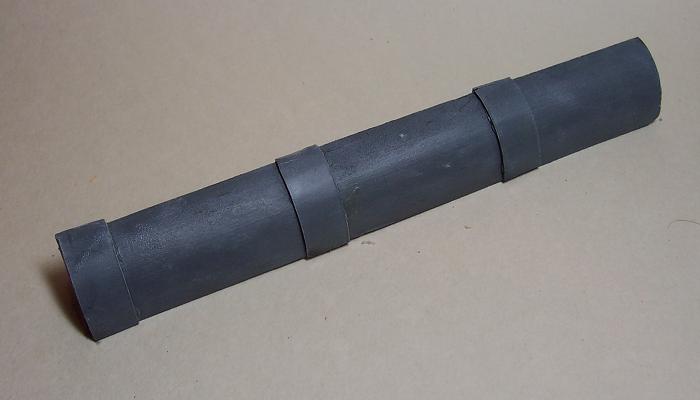 …and a generous coating of black magic wash, and you are done.
A couple of things to remember:
1) When you are buying the molding, make sure you get a small enough section to fit in your car. Most places will let you cut it at the store
2) Don't forget to do the plasticard on both the front and back.
3) When you make your 45degree cuts, save both halfs. One will create a left turn piece, the other will be a right turn piece.
4) Gluing the plasticard to the wood will be difficult. I rolled the plasticard around a pencil to get the shaped; it is less likely to pop off this way. Don't use superglue (or any thin, runny glue) on wood. The wood will absorb most of it, leaving very little to stick with.
5) You will have to do a lot of sanding to get the angle pieces to fit together.