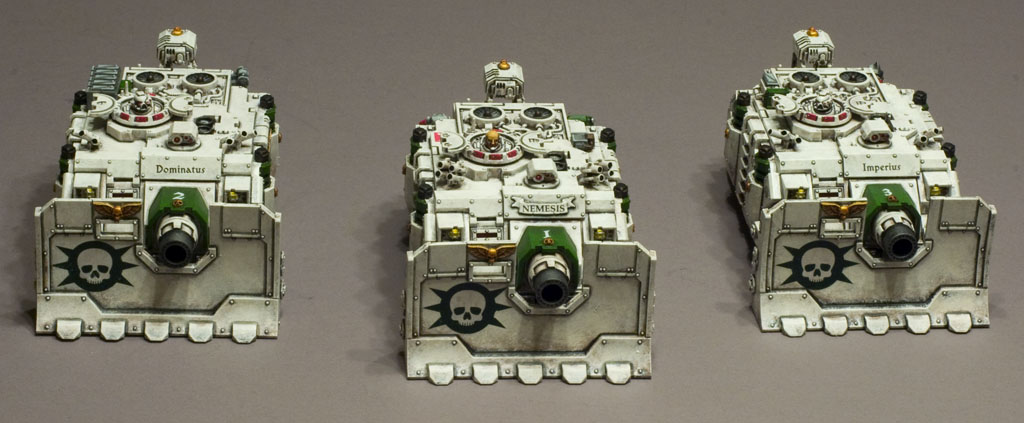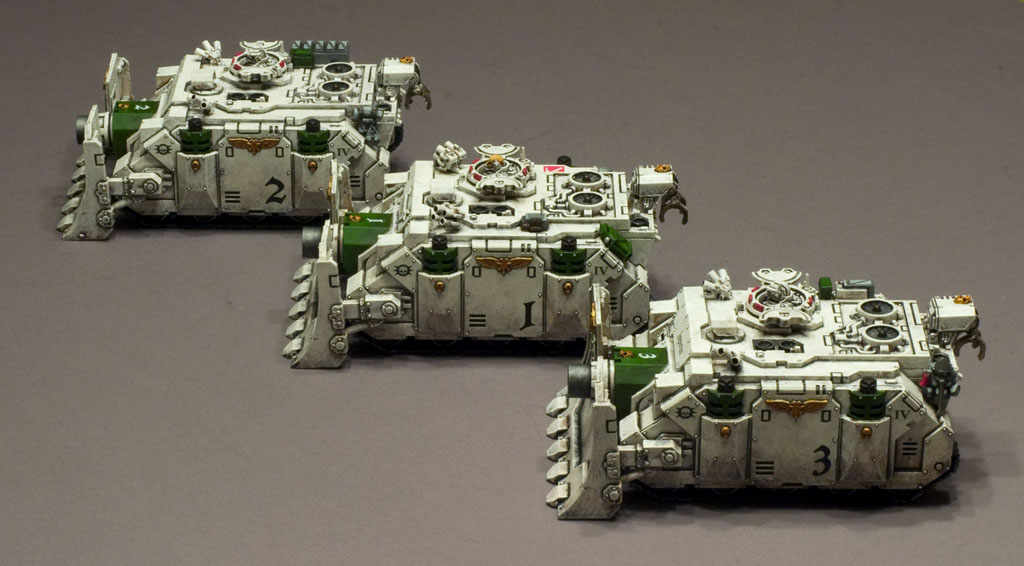 My Vindicators are finished and ready for action!
These guys came together at pretty much the final hour, and I think the decals are what pushed them over the edge into a cohesive looking squadron.
In any case, this trio will soon begin terrorizing the Austin metro area as part of my forthcoming Codex:CSM 2000pt Death Guard army.
You all have been warned… 🙂