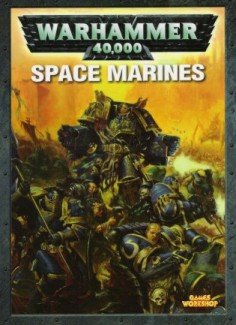 rumors brought to the community by warseer's: Bestiaparda
Some iffy tidbits, take with a bit of sodium chloride…
There will be 9 Special Characters, including Tu´Shan and Pedro Kantor. Apparently if you choose a special character your troops slots changes (like DA).
There will be a new impressionant techmarine mini. He has a weapon out of his body (the idea of a Tarantula) and his servoarm is loading the weapon. Of course he will have new rules.
Drop pods are one of the plastic kits.
The new variant of Land Raider (in plastic) is with inferno cannons/heavy flamers (not sure what kind of weapon or if are mixed).
New minis and rules of assault veterans.
ATSKNF more powerful.
No transport Land Speeder.
New minis and rules for veterans (special ammo…).
Apparently it will be not an update of the codex, it will be a different codex in his own!!!
I didn't see it but it is possible as I didn't read the whole thing! As far as I could tell though the captains still had rights of battle! the new special rule isn't stubborn! it is how ever Ld based. I get the feeling the original idea was that all marines had hit and run but that was too good!
The new rule however is Ld based!
There is a new scout special character, which may allow you to take scouts as troops but I'm not sure of his rules. the other new character is Sicarus, with new model rules and wargear.
~Many of these rumors tie into some of the older talk that has been drifting about from folks in the know, but others are completely out of the blue. hmm… That new special rule sounds intrigueing…perhaps its something to do with being able to break off from combat?