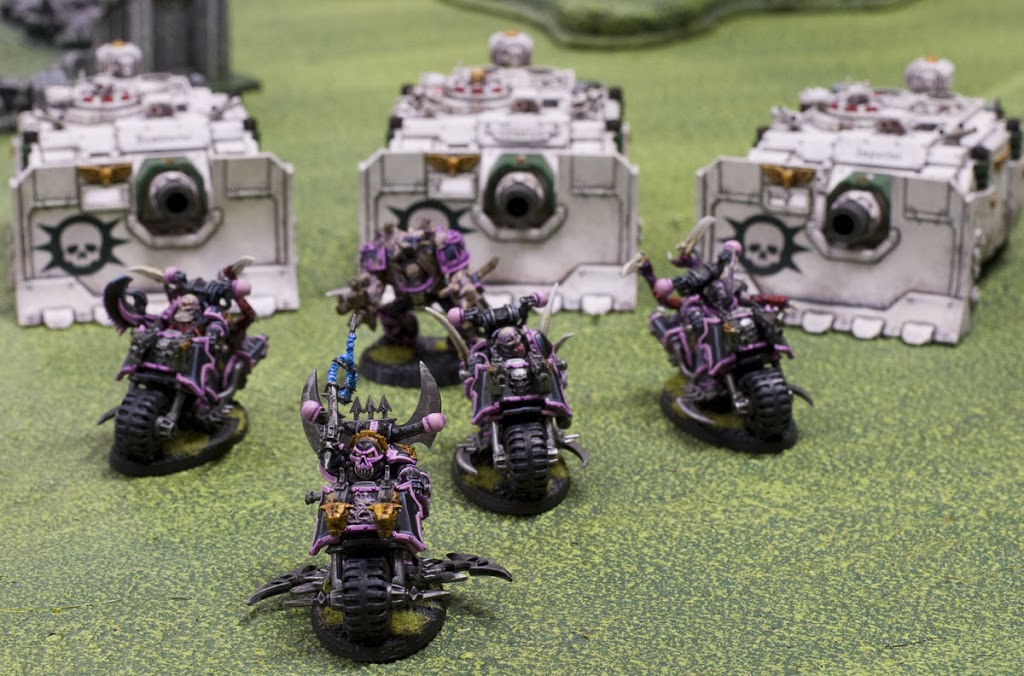 Hi guys, just a quick one for now, more coming tomorrow. Mkerr and I have been playing 5th a whole lot of late, but hadn't had a good chance to go after each other.
So tonight he brought his latest Emperor's Children army up against my Death Guard Triple Vindy list. After playing this list for the last 4 weeks in 5th edition I would like to revise my earlier statements.
While the Vindicator had some serious limitations in 4th, they are a heck of a lot better in 5th, and I've pulled the list out of retirement and am having a blast with it.
The battle was hardfought, but in the end, the XIVth Legion sent our perfectionist pink brothers packing. I think the pic sums it up nicely. Feel free to head on over to Mkerr's Fly Wire mini-blog for the nitty-gritty of the game (as soon as he puts it up).
~Cya guys tomorrow. Expect some of our older minidexes updated for 5th Edition coming down the pipe soon.