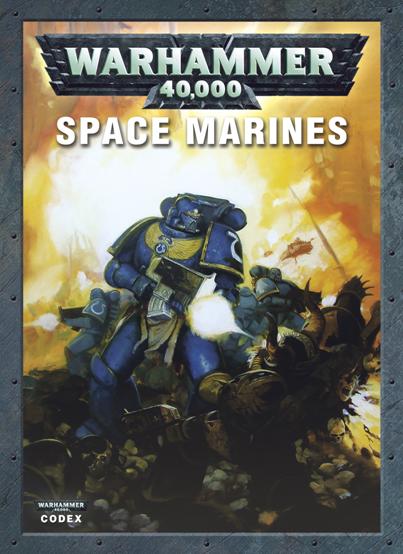 Rumors brought to the community by Warseer's: VerifiablySane
More tidbits emerge. This time we hear about Command Squads and Librarian powers…
Command Squads
Command Squads may only be taken for Captains (one per Captain).
There is no sergeant option as the entire squad are veterans.
The Company Champion is an optional upgrade character. The basic squad is 4 veterans and 1 Apothecary.
Basic weapons are chainswords and either bolters or pistols.
Any squadmember can replace his pistol or sword with: storm bolter, flamer, plasma gun, meltagun, combi-weapon, power sword, powerfist, lightning claw, or thunder hammer. Pistol may be replaced with a plasma pistol. Melta bombs and storm shields can be taken by anyone.
The squad may be upgraded to ride bikes.
Librarians
Nine psychic powers:
Avenger: essentially an AP3 heavy flamer
Force Dome: 5+ invulnerable for the librarian and squad until the end of next player turn
Gate of Infinity: librarian and squad Deep Strike back within 24″ but with a minor risk…
Machine Curse: shooting attack causing a Glancing Hit on 1 vehicle within 24″
Might of the Ancients: Librarian gains strength 6 and rolls 2d6 armour penetration
Null Zone: all enemy units within 24″ re-roll successul invulnerable saves for rest of player turn
Smite: 12″ range, assault 4 St4 AP2
Quickening: gains Fleet and Initiative 10
Vortex of Doom: 12″ St10 AP1 Heavy1 Blast; failed test results in the blast being centered on the librarian without scatter.
~Those powers seem really streamlined compared to the existing ones, and are a combination of many of the old abilities along with a few new ones. As for the command squads, we have heard from other sources that the stormshields listed in an earlier post as options for honor guard are only for command squads. Thoughts guys?