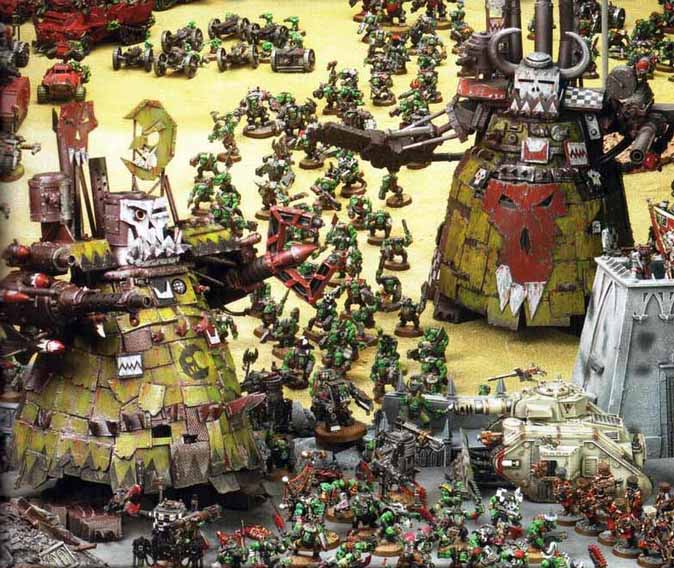 Hi guys,
The birds are singing away, and we have heard the magic date is March-2009. The Stompa is coming to a Warhammer 40k table near you!
It is still unknown whether March will see the release of several of the rumored Apocalypse plastic kits hinted at here as a standalone "Apocalypse month", or if the larger kits will be rolled into their armies normal release windows. That version of things would see the Stompa released with the 2nd-wave ork releases and the IG superheavies rolling out with the new Ig codex. Time will tell.
~There is still no word on the size of look of the Stompa, and the 2 shown above were scratchbuilds for the Apocalypse book. As soon as we get anything you guys will be the first to know.