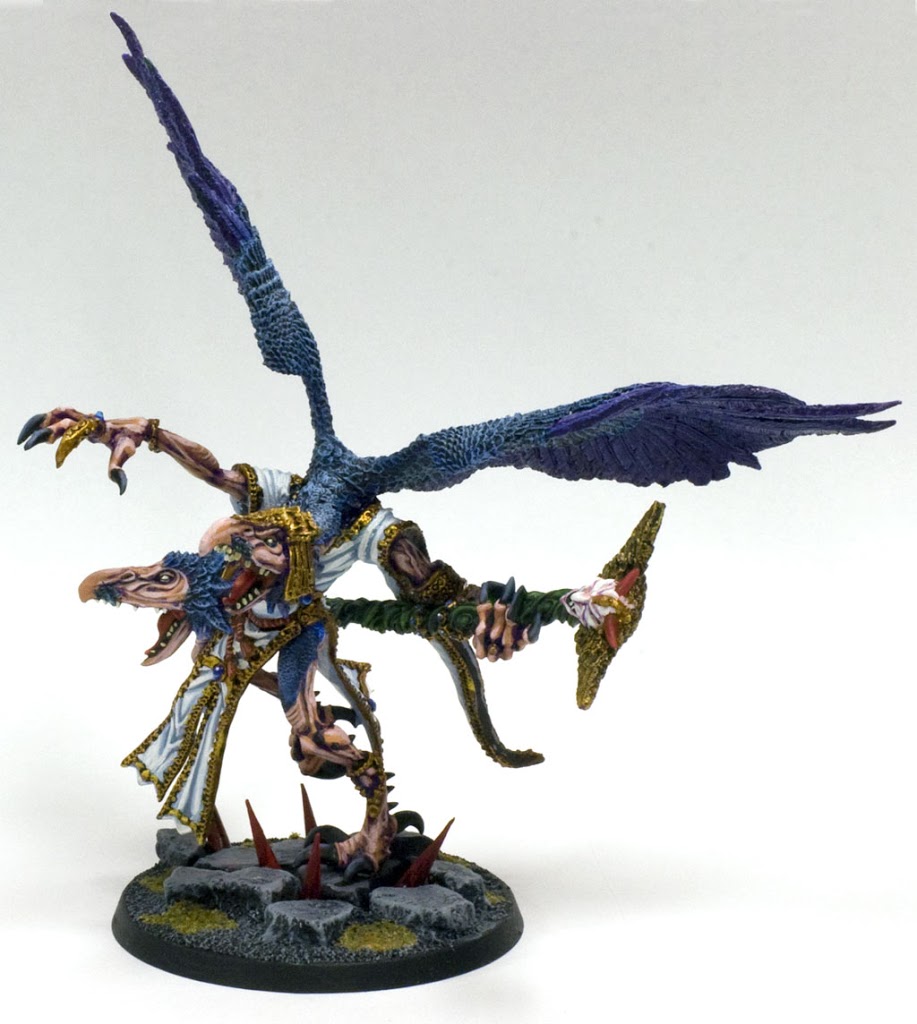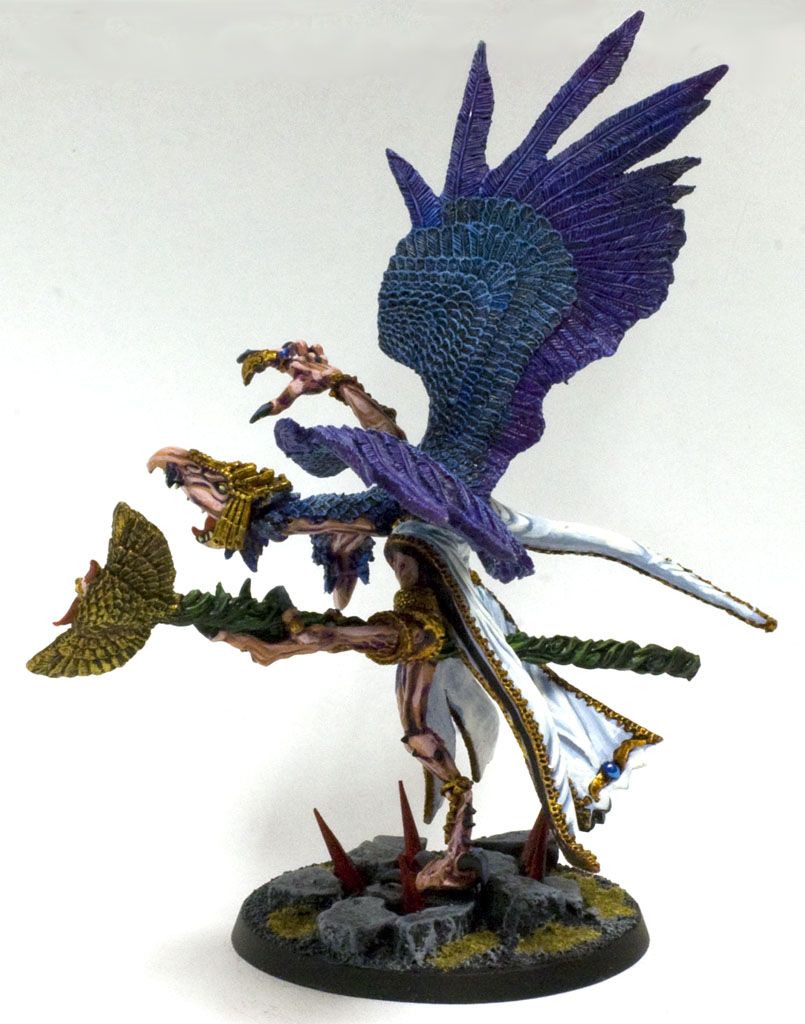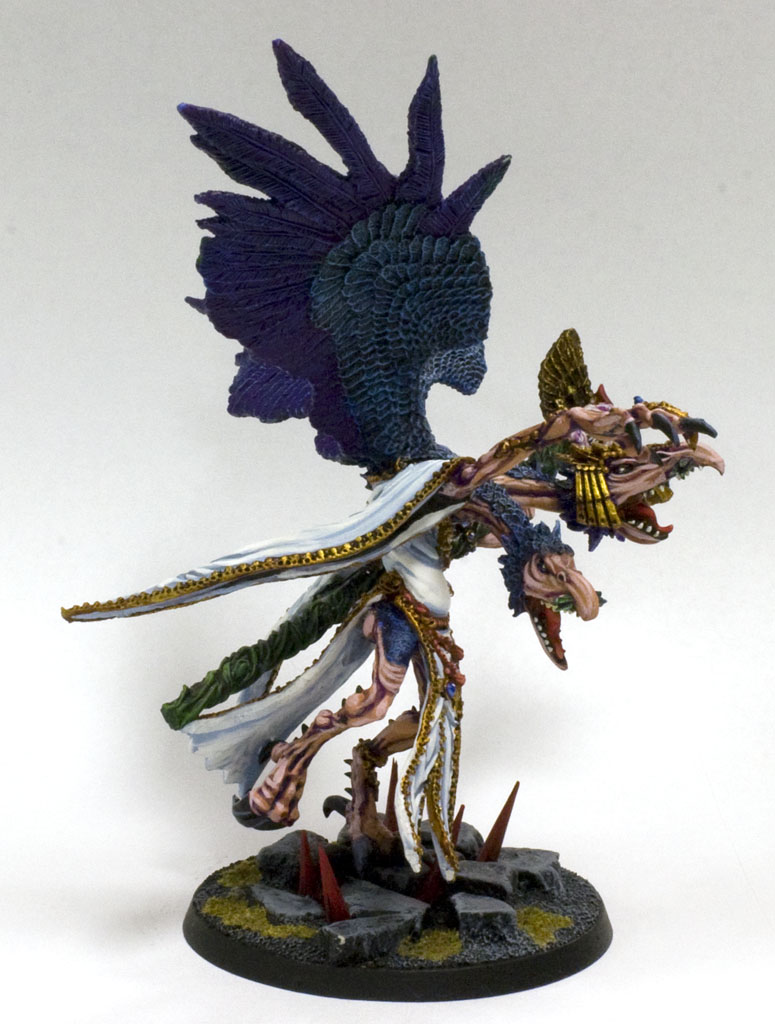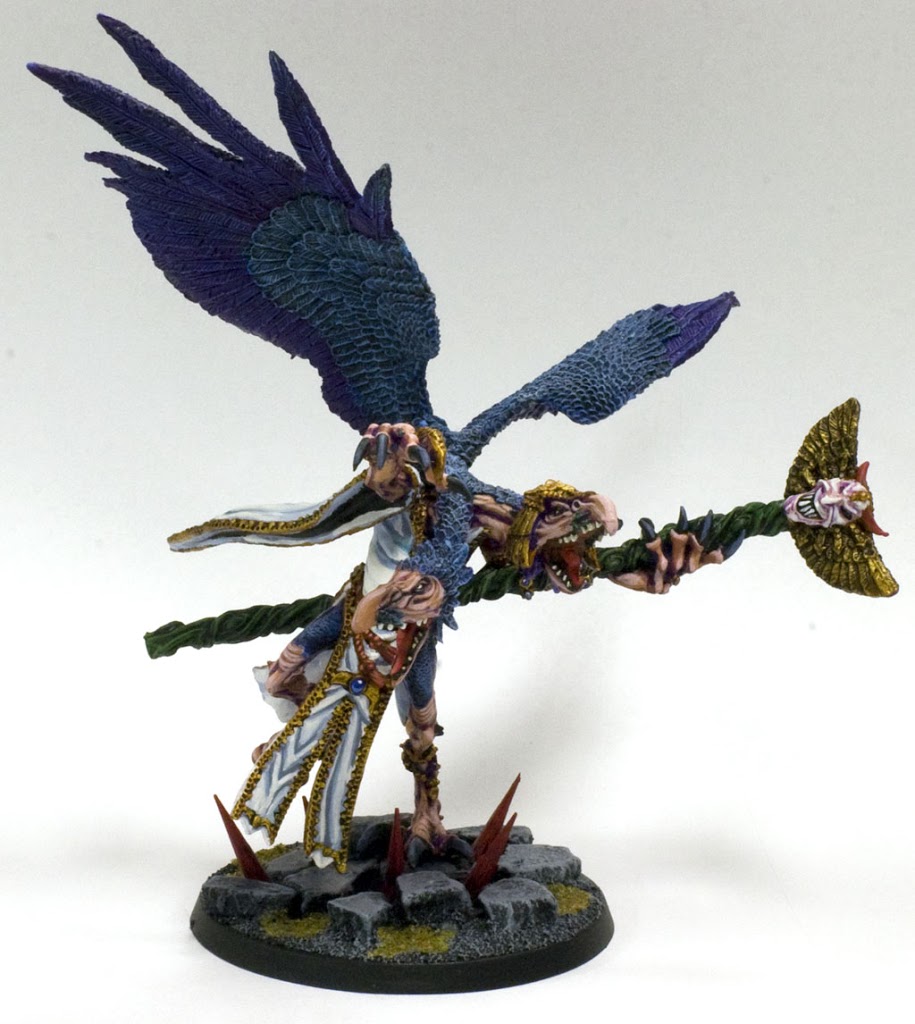 Hi guys, Gentleben is at it again, as he's working through a new Chaos Daemons army. Today's treat is Fateweaver, everyone's favorite re-rolling failed saves two-headed magic chicken.
Gentleben isn't to sure but he thinks he may have gotten a one in a million mis-pack error as the Lord of Change he picked up not only came with multiple heads but multiple necks, making the conversion somewhat easier.
~Comments are welcome, and I'm sure Gentleben will chime in here and there if you have any questions for him. Are you guys having any success converting any of the Chaos Daemon ICs? I'm still working my noodle trying to figure out how to make Ku'gath (I've heard that that Ogre King mini on his palanquin might be a good start) . Consider this a "conversion show and tell" thread, so if you have links, lets see your latest stuff!