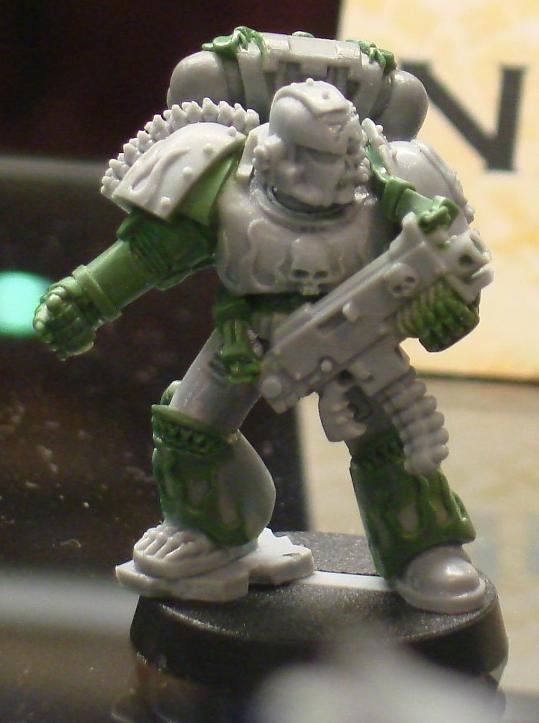 Pic brought to the community by El-Diablo at Warseer
People who attended the product seminar at the recent LA Games Day reported that pictures of new Legion of the Damned models were previewed. Legion of the Damned are now an "elites" choice in the new Space Marine Codex that will be released on Oct. 4. These new metal miniatures apparently have the expected skeleton and flame iconography copiously sculpted onto them. It was also announced that there will be a new Sgt. Centurius model! Some of you may remember the limited edition Sgt. Centurius model that was released as a celebrational promotion for the opening of the 100th Games Workshop store many years ago.
The picture above was taken at UK Games Day today, September 14 and appears to show a new Legion of the Damned sculpt. More than one miniature like this was photographed at the event.
Fans of the mysterious and preternatural Legion of the Damned will surely be excited to see their return to the tabletop battlefield. Although there's no release date announced yet for these miniatures I'm looking forward to painting some flames and bones myself!