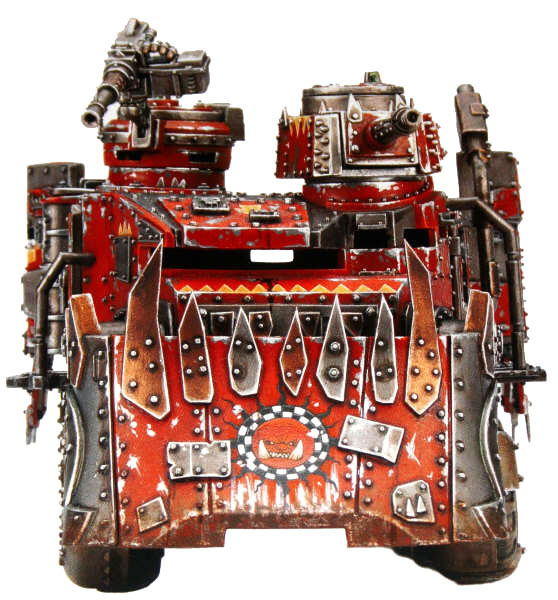 Hi All,
As some industrious readers have noted, the GW 2009 Catalog has hit the stores and includes some nice little peeks at certain of the upcoming Lizardmen and Ork minis headed our way this January and February.
Check these shots out. We've seen the models before, but here are additional shots of them all painted up. Enjoy guys.
~That battlewagon is a real interesting kit. There are some kits that just scream out for you to buy them even in the plastic. Yet there are others which seem to magicly transform into amazing kits as soon as they get paint on them. Just compare the painted battlewagon kit to these pics to see what I'm talking about.