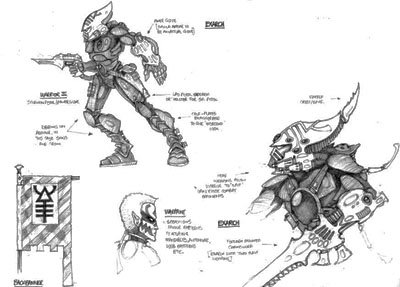 Hi everybody,
It looks like the studio has released their latest design podcast. This time we have an interview with Jes and he goes over his career at Games Workshop.
~Here is a quote to whet your apetite:

"It's not that much of a secret, it's Dark Eldar next – I'm halfway through doing plastics for those. And that's a real challenge because we're talking Eldar Design, but with a different twist, if you see what I mean… It's an opportunity to do a proper revamp on something."
~You all should give it a listen and let us all know what you think.