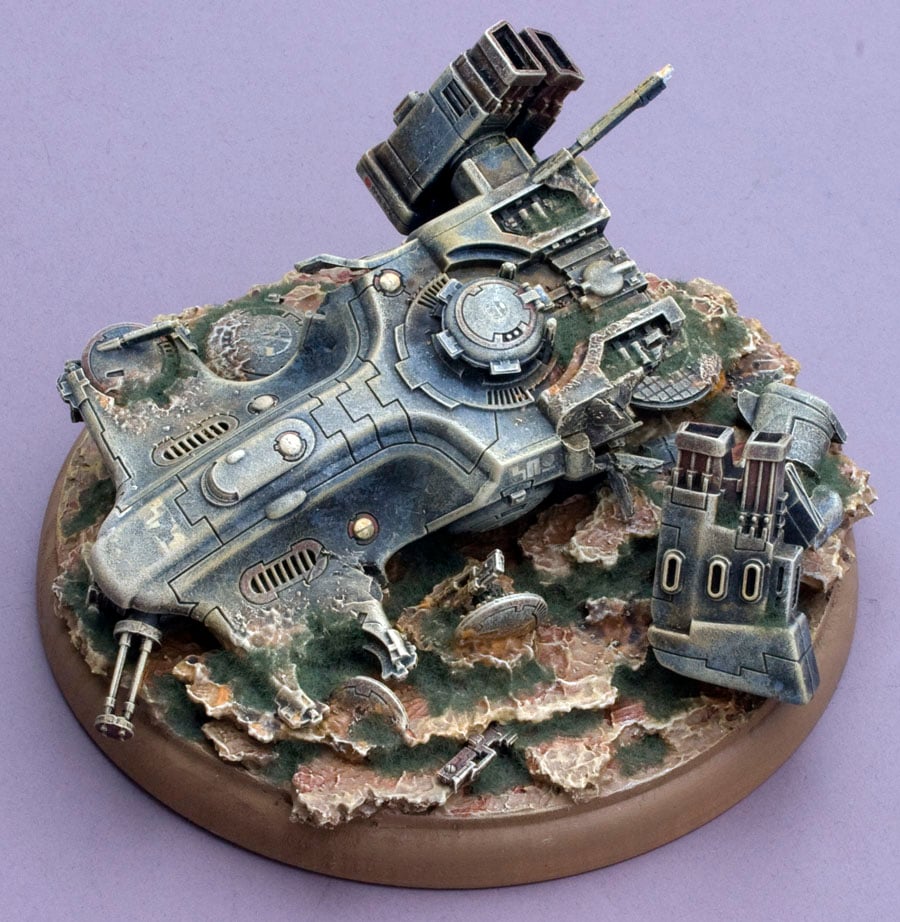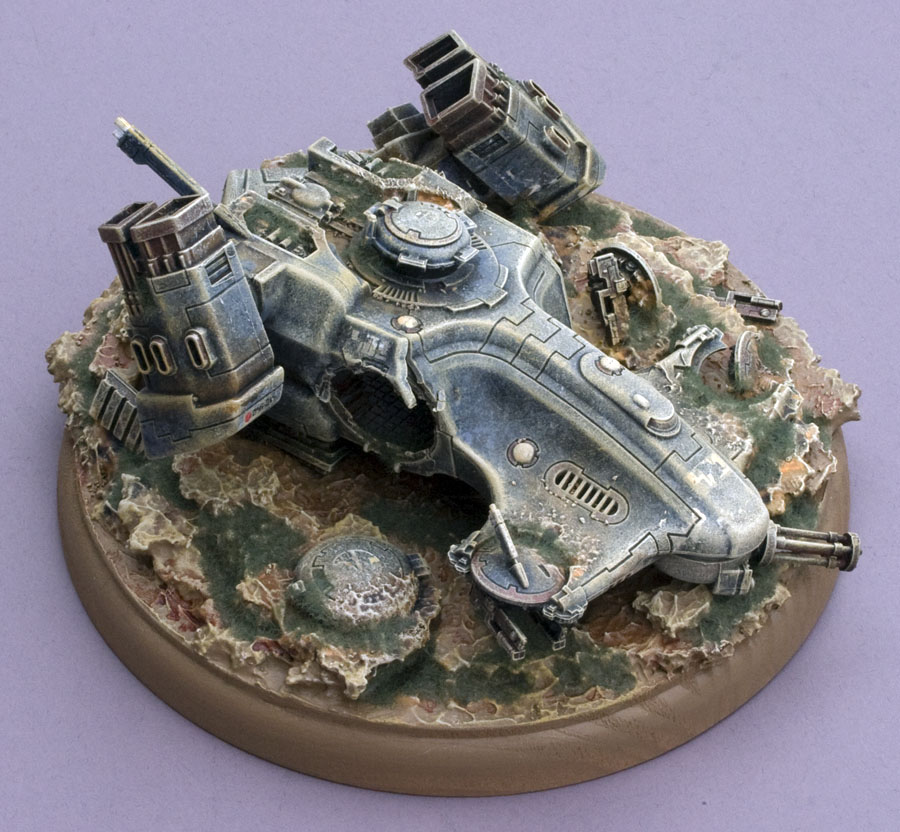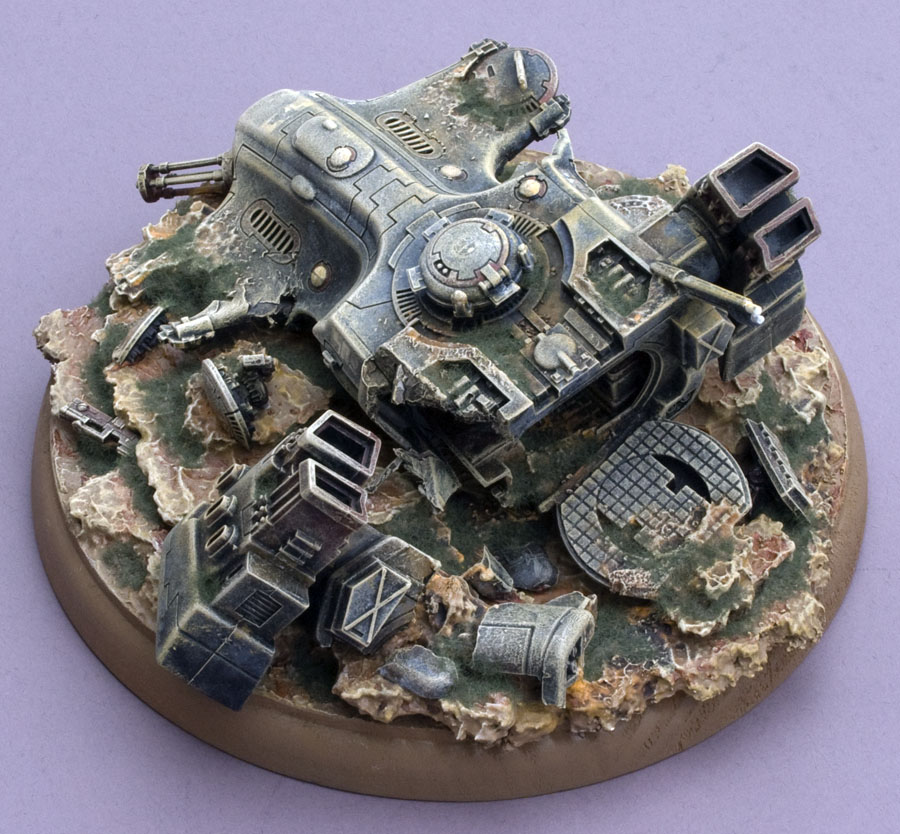 Hi everybody,
I have a little terrain project for you today. If you're like me after collecting and painting for several years, you end up with a ton of leftover parts and bits that start to take on a life of their own in your hobby room. There is also the issue of wear and tear from standard play, and lets face it…accidents happen.
In my case years back I had a perfectly good urban painted Tau Devilfish that ended up in a chair and got sat on…crunch! The damage was severe and I just threw it into my bitz box and forgot about it.
As I sat around this holiday season, I got some inspiration. I have always been fascinated by images of nature reclaiming man-made items like these. I find something haunting about them. I glanced over at my bitz box and put two and two together… it was off to dioramaville!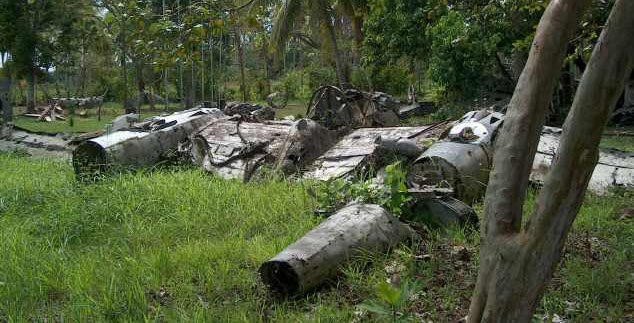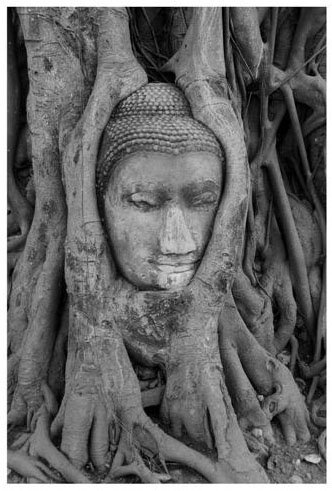 The thing I really like about doing little dioramas like these is the "atmosphere" they add to your 40k games. It gives you a chance to relax, experiment with painting and conversion techniques in a "safe" way that isn't going into your tabletop army, and they make great objectives as well.
The basics of this diorama are the smashed Devilfish, a $5 6-inch circular plaque, some cork, and a lot of drywall spackle and drybrushing. The project proceeded in several phases of first building up the base, followed by solidly mounting the wrecked devilfish to it with screws, followed by heavy application to the spackle to "embed" the wreckage into the base.
I then did a series of base coats to the terrain, followed by heavy inking and washes applied to both the wreck and the base to tie them together visually. Gravel was glued on and heavy drybrush blending from the ground color up to white were applied in progressive layers to the wreck. The goal was to give it a wind-blasted appearance that looks like it has begun to dissapear into the terrain visually. Finally staticgrass was applied into a variety of areas of both the base and little recessed pockets of the wreck to give that "reclaimed by nature" effect.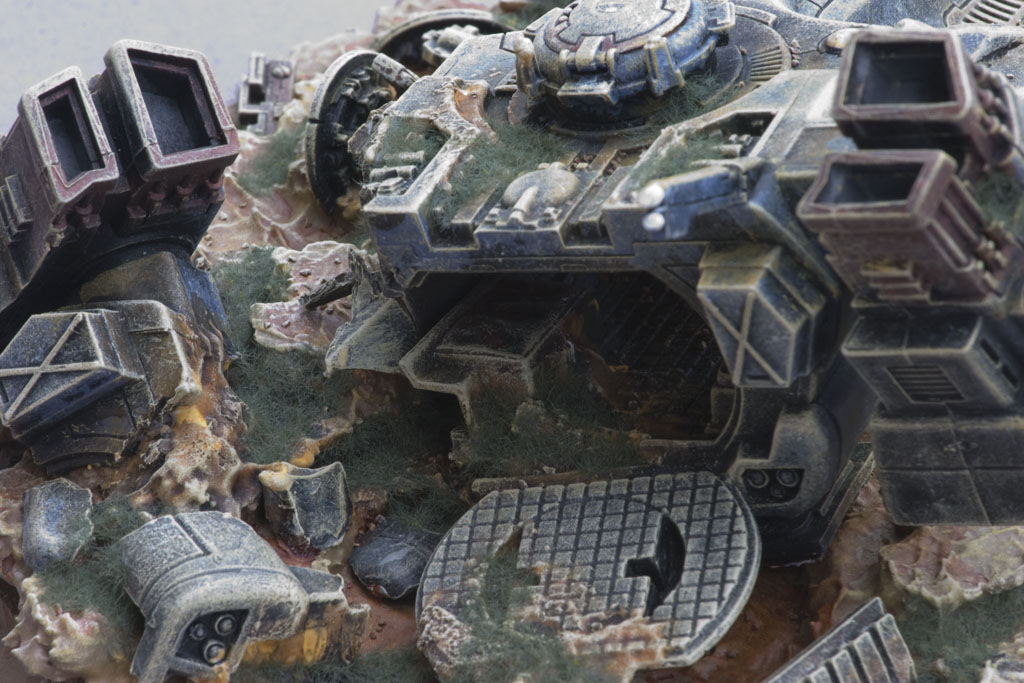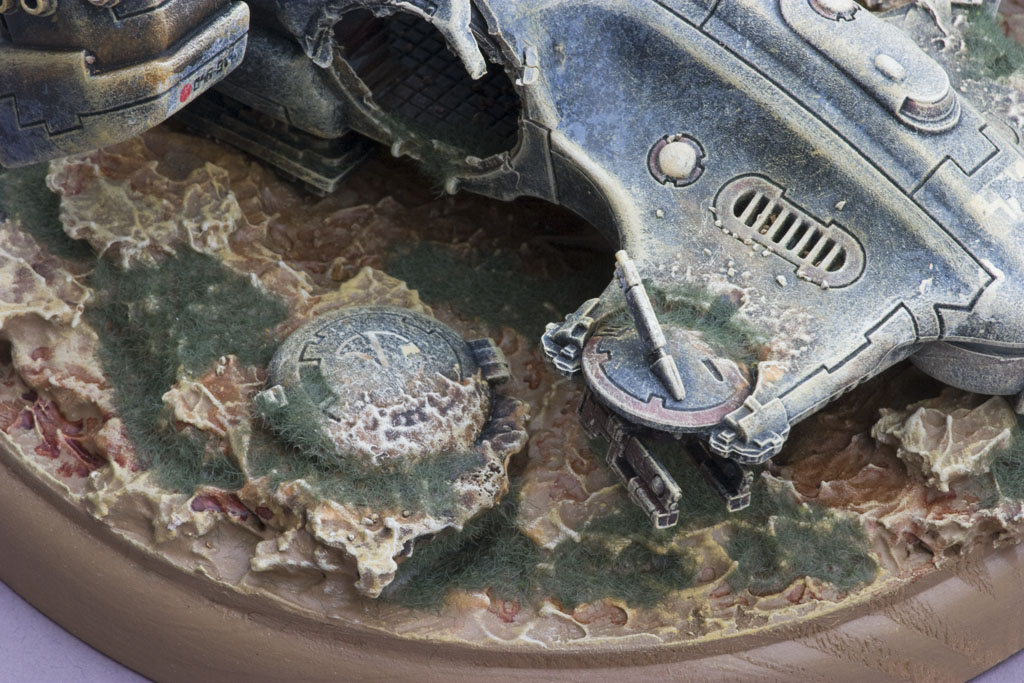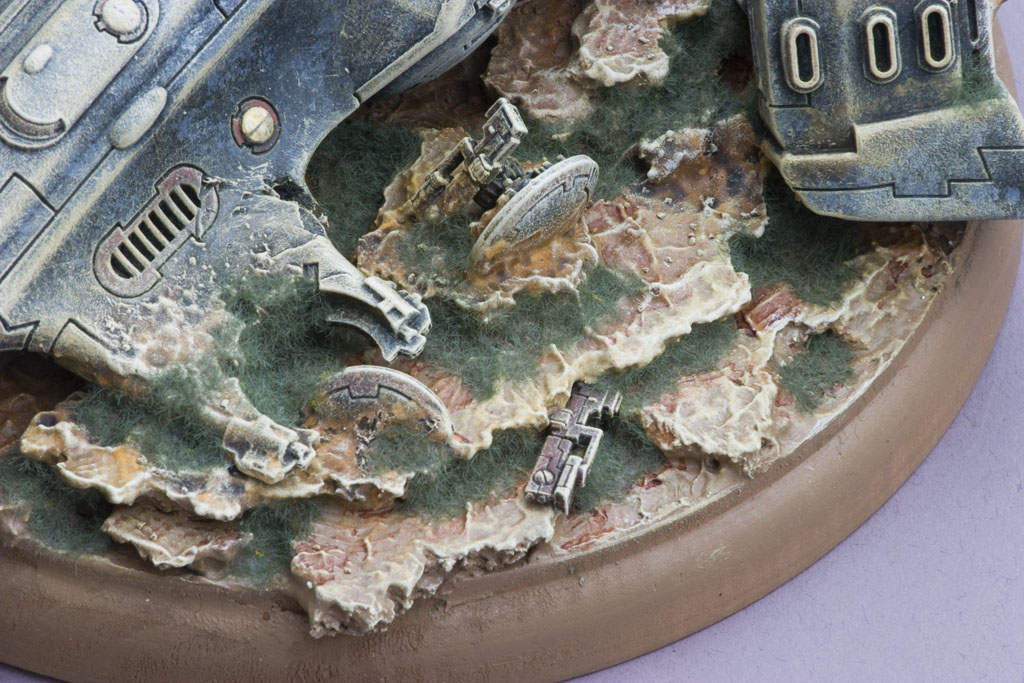 The total time was about 2 days including the drying time from the various washes. All in all a quite simple project. I plan on making a set of these (not all this big) and using them for objectives. If you guys have extra bitz lying around and want a little painting diversion, give a wreck diorama a try. Its great fun, and there is someting theraputic about taking drills, pliers and power tools to the plastic to make it realistically "damaged".
~What crazy projects are you working on? If you all have any cool little side projects or objectives post them up. As usual, comments are welcome.