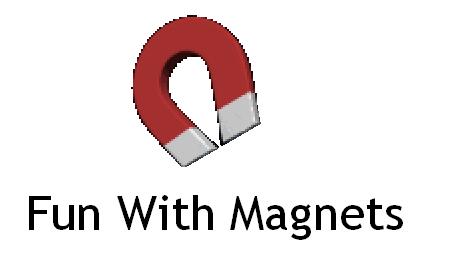 Lately, Games Workshop has started putting more and more weapon options on their 40k and Fantasy sprues. This is a good thing. But having to decide which weapon you want can be frustrating. Fortunately we have a cool little thing called magnets. This article is a brief tutorial on using magnets for weapon swaps.
For this conversion, you will need the model (obviously), small magnets and some nails. I chose #3 carpet nails as they have a large flat head and are very short. It is important that you use nails made from iron (or one of it's alloys), so the magnets will stick to it. It is a good idea to bring a magnet to the store with you to test with.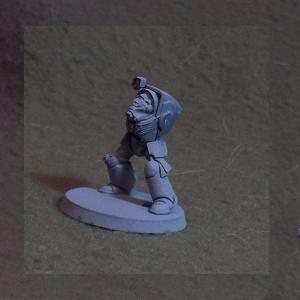 For this example, I am using the Black Reach Terminators and some thunder hammer/storm shields I picked up from eBay.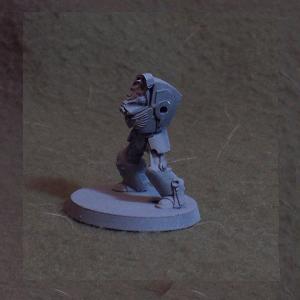 Start off by drilling a hole in either side where the arms go. The hole should be slightly larger than the diameter of the nails. I used a 5/64″ bit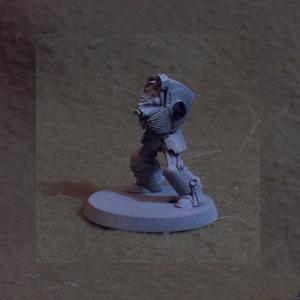 Next, place the nail into the hole. If it is not flush against the body of the model, you may need to file it down some.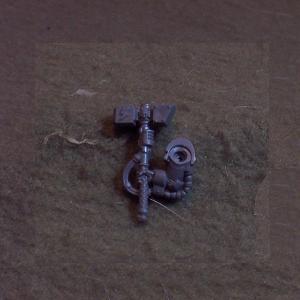 The magnets I am using a 1/8″ wide. So, I used a 1/8″ bit and put a hole in the arm. It is very important to go slowly on this. If you drill too deep, your magnet will sit too far in and will not be able to make contact with the metal nail in the terminator body. It may take a few attempts to get the correct depth.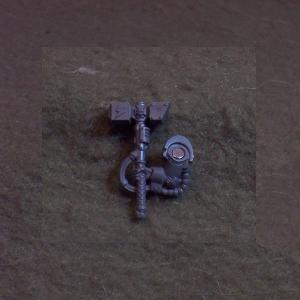 Once the magnet fits snug, glue it in place.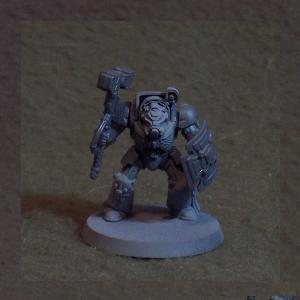 After you have placed magnets in the various arm options, you will be able to easily swap between then.