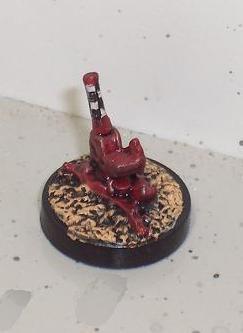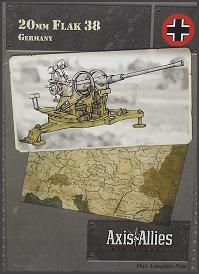 After playing Aeronautica a few times, I was eager to add some Flak batteries to the Ork airfield. I hoped on eBay and did a search for Flak under the warhammer categories. As expected, nothing returned. So I broadened my search to the Toys and Games category and got some results. For those not in the know, Axis & Allies makes a miniatures game. They are not the best models and do not have a consist ant scale, but they are not terrible either. I saw a German Flak 38 for 99 cents with free shipping. For 99 cents I am willing to take the risk and see if I could convert it up to look orky.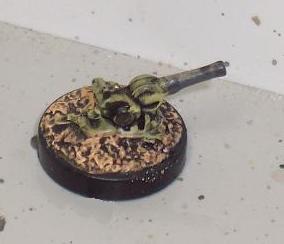 When it arrived, I was impressed. Pre-painted and flocked on a base. Obviously the green paint job would have to go. Apparently the Germans were not a fan of bright red with checks and dags on their military equipment.
I did a quick conversion to raise the angle of the gun and spend about 15 minutes on paint and it was done. A great find.
And after the game with BigRed and Aventine, I picked up 6 more for about $5.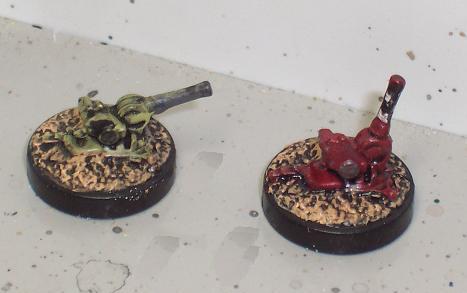 At this scale, they are generic enough to stand in for IG Hvy Flak Guns as well. Sorry Eldar and Tau players, the Germans never made a Sky Ray equivalent in the 40's.