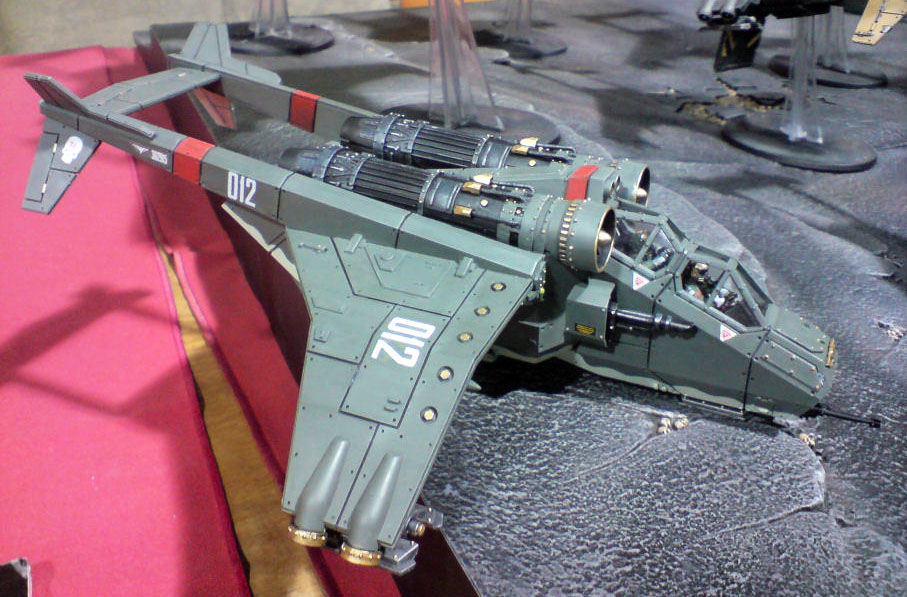 Images provided courtesy of Warseer's: Philbrad
Today Games Workshop held their annual Design Studio Openday 2009, and there was a LOT of Warhammer 40k stuff revealed. Here we see both tons of shots of the highly anticipated plastic Imperial Guard Valkyrie, in both painted and sprue form.
Plastic Valkyrie Walkaround
Here we see a wonderfully painted Valkyrie from all the basic angles. This kit is really detailed! That painted squadron may be a common tabletop sight this time next year.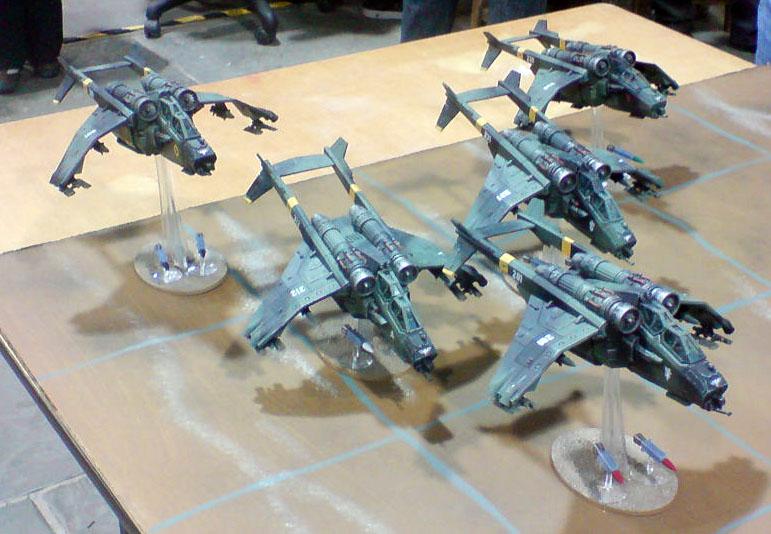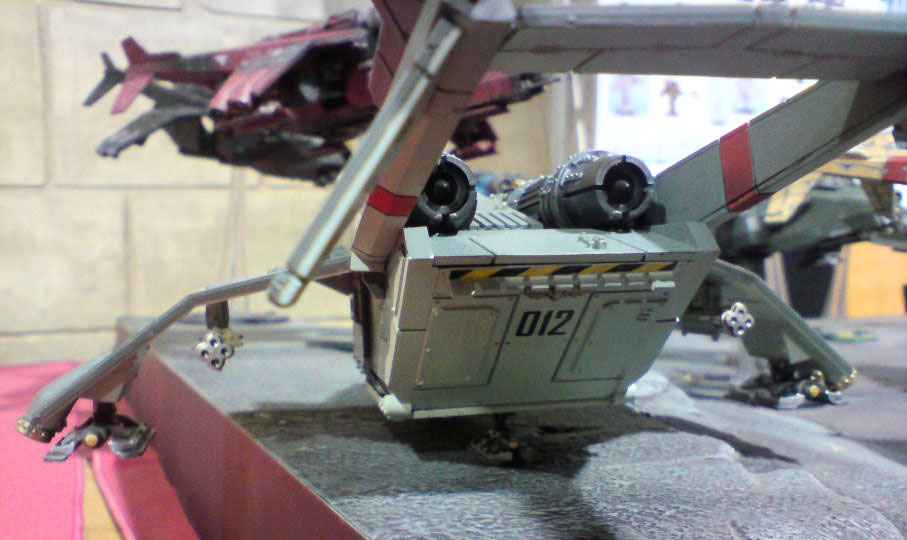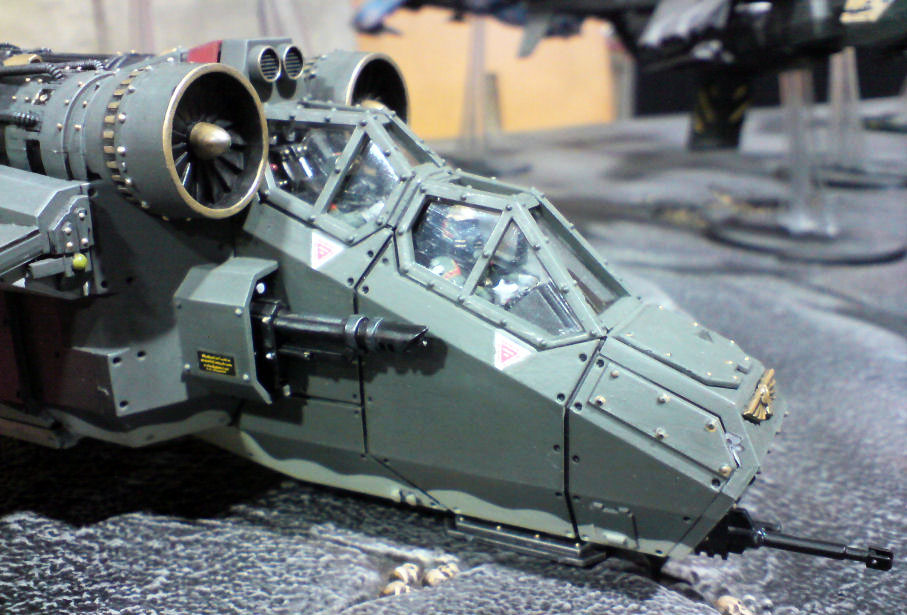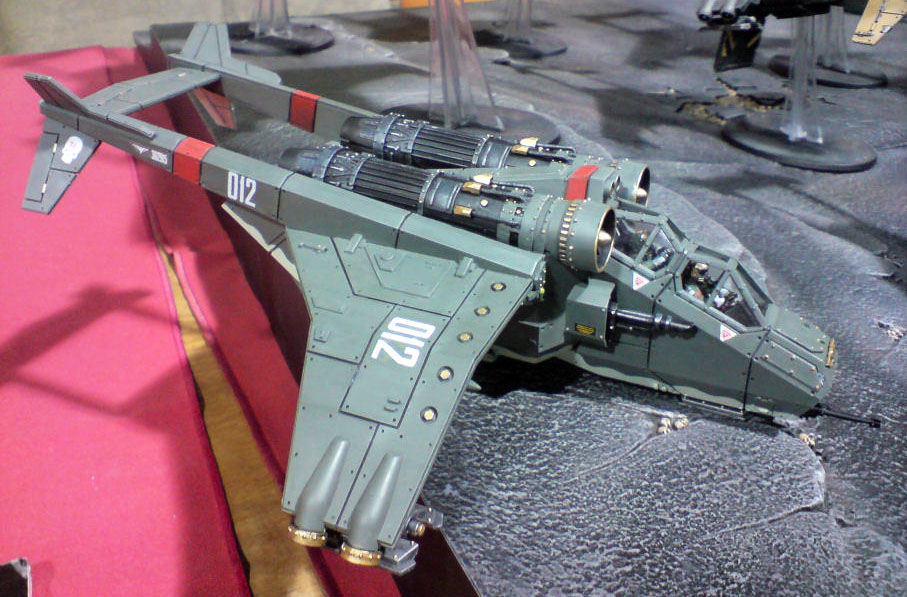 Plastic Valkyrie Sprues
This looks to be quite the kit, based on these sprues. In particular, note the large clear base provided, and the dual clear canopy pieces. Pretty cool.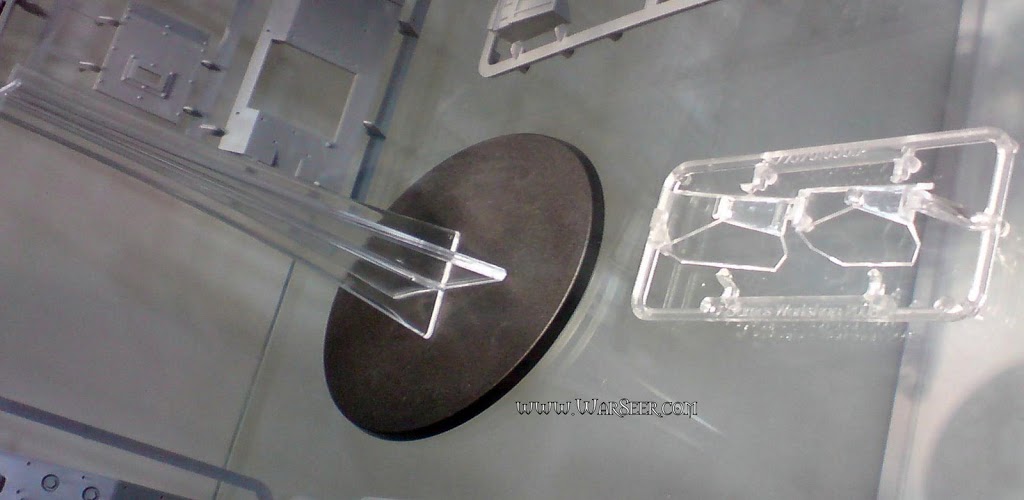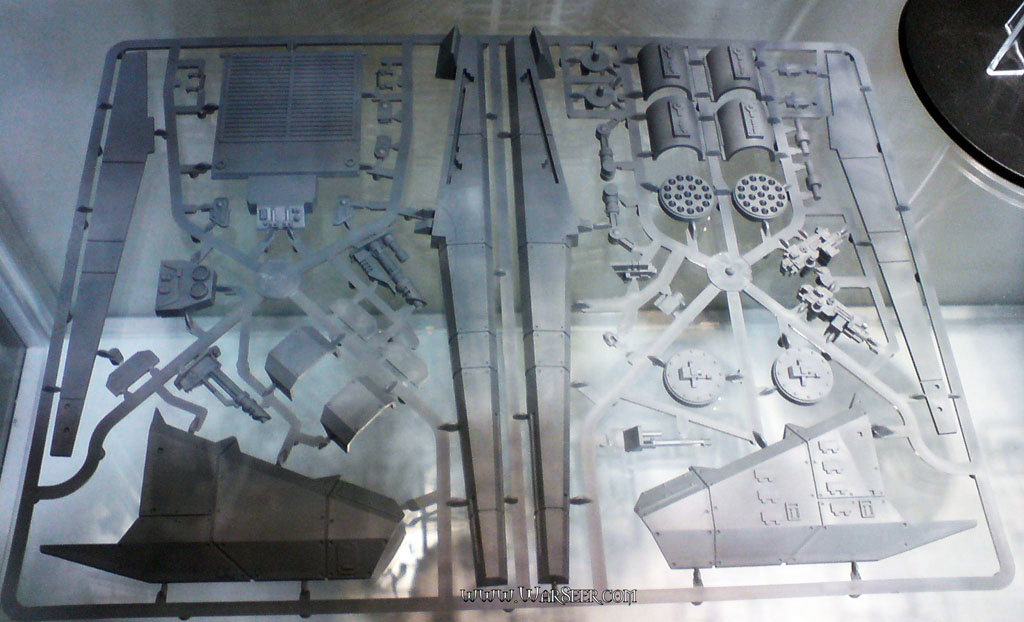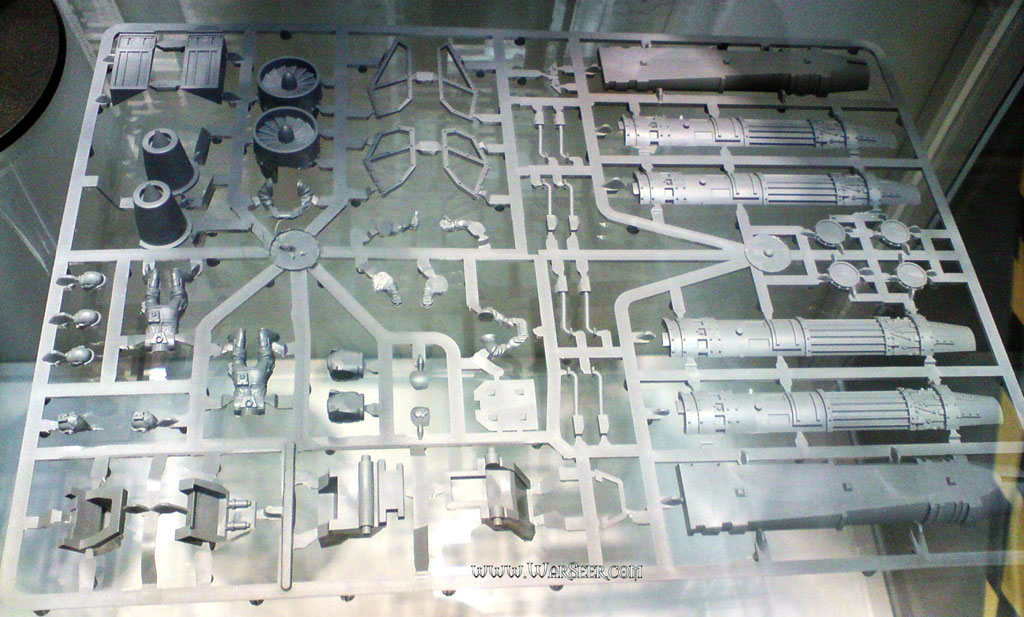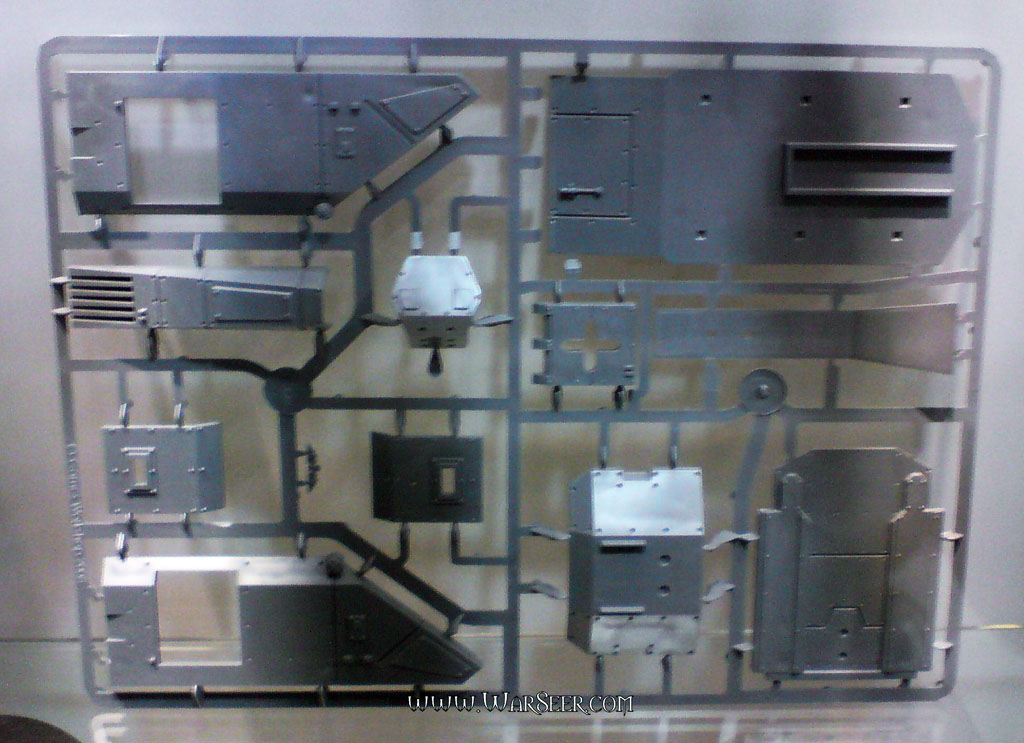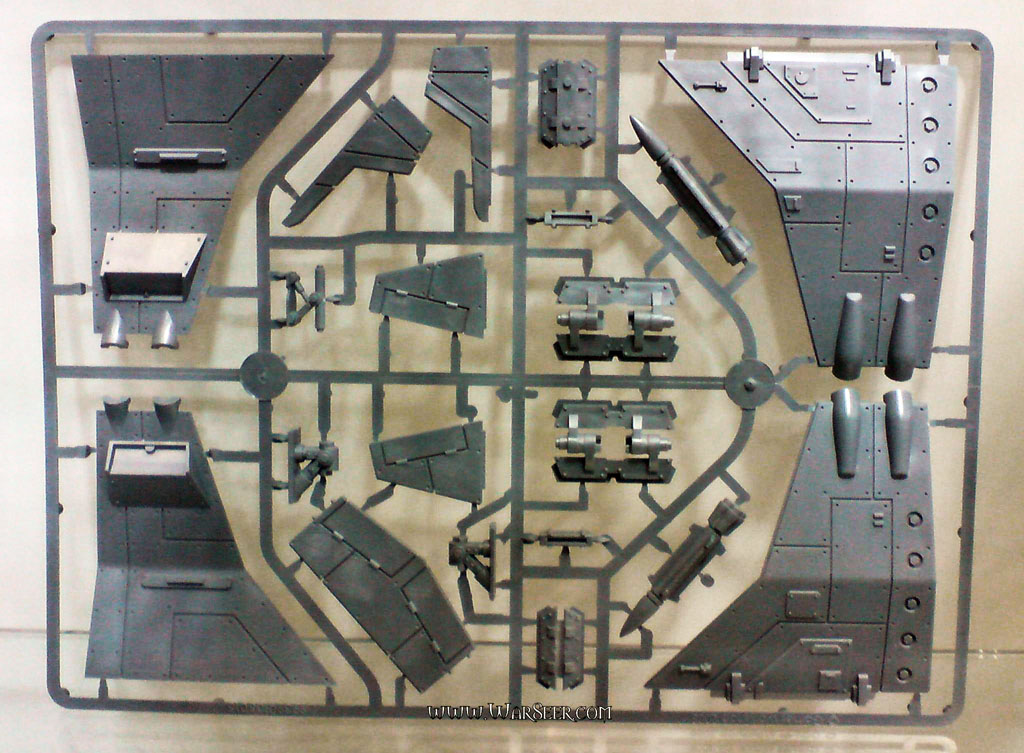 ~Take it away guys. I better go get some smelling salts to revive Jwolf. Word is still $50 in the first week of May.