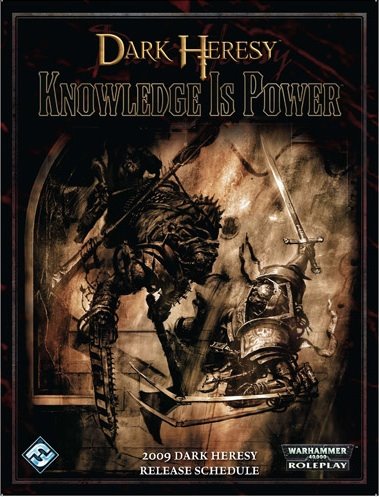 Hi everybody,
Fantasy Flight Games just put out a PDF you can grab outlining the upcoming 2009 releases for Dark Heresy, everyone's favorite Warhammer 40k RPG. The basic breakdown is 6 publications:
–Creatures Anathema
-The Radical's Handbook
-The Haarlock's Legacy Trilogy
-Ascension
~For all the juicy details, grab the PDF. There is some good stuff in there.