Hi guys. Check out whats coming down the pipe for all of us Horus Heresy Fanatics: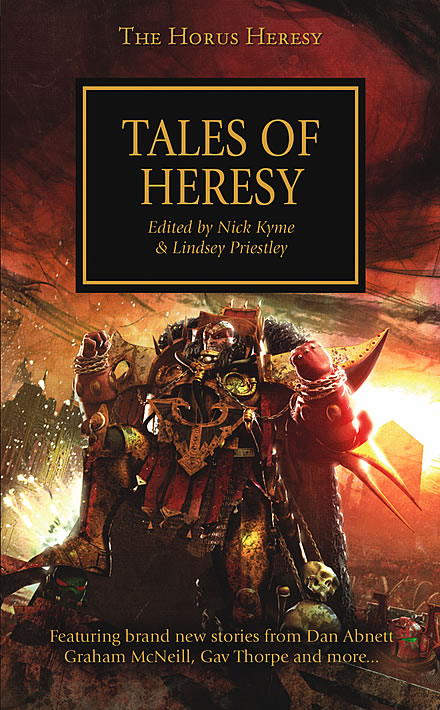 TALES OF HERESY: April-09
When Horus the Warmaster rebelled against the Emperor, the ensuing civil war nearly destroyed the Imperium. War raged across galaxy, pitting Astartes against their battle–brothers in a struggle where death was the only victor.
This collection features stories of heroism and tragedy set during this turbulent time :
Dan Abnett – Blood Games
Matt Farrer – After Desh'ea
Mike Lee – Wolf at the Door
Graham McNeill – The Last Church
James Swallow – The Voice
Anthony Reynolds – Scions of the Storm
Gav Thorpe – Call of the Lion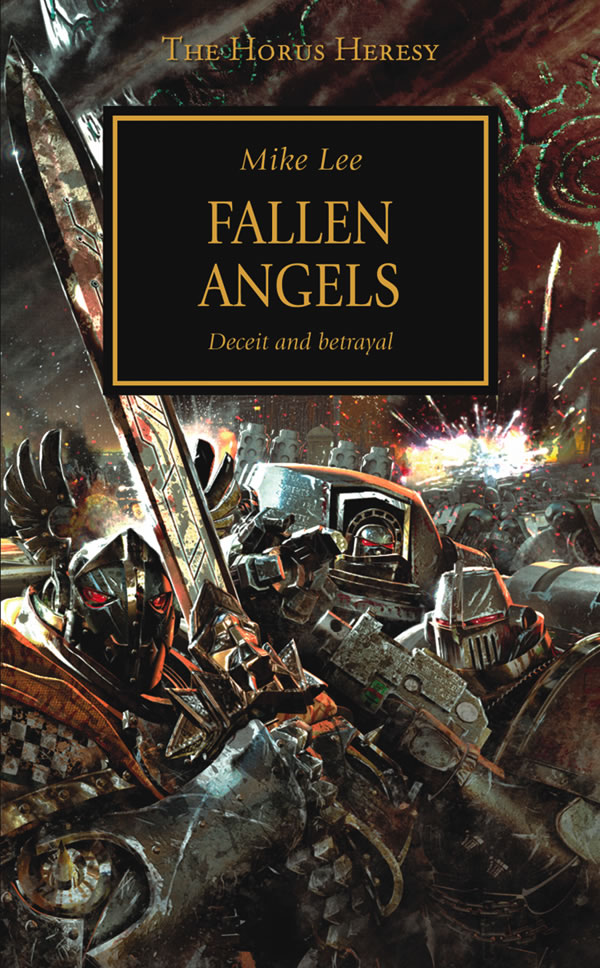 FALLEN ANGELS July-09
As news of Horus's treachery spreads, the Great Crusade grinds to a halt as the primarchs and their Legions decide where their loyalty lies – with the Emperor, or the rebel Warmaster Horus. In this sequel to Descent of Angels, the Dark Angels too face a time of testing, both in the stars, and on their home world, Caliban.
Arriving in the Gehinnom system, Lion'el Jonson and a force of Dark Angels set about subjugating the system's core worlds which are key to the Warmaster's plans to overthrow the Emperor.
Meanwhile, on Caliban, Luther and the rest of the Legion feel abandoned by their primarch. Civil war erupts as the planet strives to break from Imperial rule, and the Dark Angels are thrown into a deadly conflict where all that they know and trust is thrown into doubt."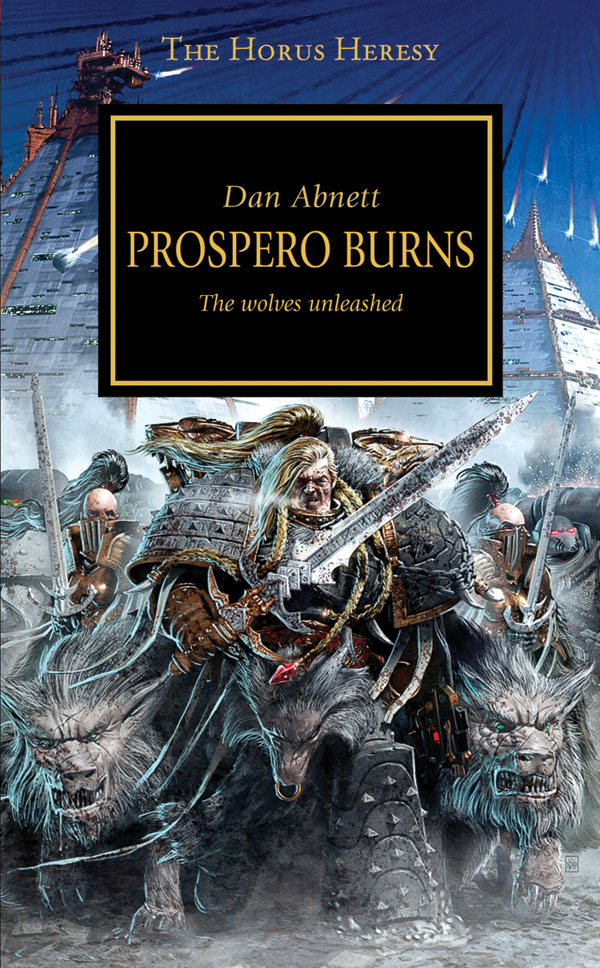 PROSPERO BURNS: November-09
By Dan Abnett
~I'm most anticipating Prospero Burns as its part of a two-novel series telling the story of the Fall of Prospero from both sides. Abnett goes first with the Wolves point of view, and the Thousand Sons perspective comes afterward.