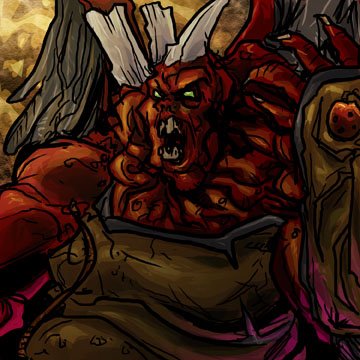 I started on this topic a bit last week, and wanted to delve into it more this week, right before I head up to Chicago to throw down at Adepticon. We all know what a rules lawyer is. What I want to do is go into the different aspects of rules lawyers as well as ways to play with them.
First lets look at what is a rules lawyer. Lets thank wikipedia for giving me the following definitions.
A rules lawyer is a player in a game who for whatever reason attempts to use an often encyclopedic knowledge of the rules of a subject to gain an advantage, to annoy or to ingratiate himself with other players, to amuse themselves in a round of banter with others, or to test a rule's solidity.
(slang) Someone who knows, or thinks he knows, even the most arcane and technical rules of a game.
A player who seeks to gain game advantage by invocation of the letter of the game's rules.

Lets break down each definition and see what makes this type of rules lawyer annoying or difficult to play with.
Rules Lawyer 1. I am the smartest!
We all have played the players that seem to "know" everything and make it known they know everything. Hell I've fallen into that trap, since I play 40k a bunch and have usually taken on just about every army in the book. At a base level, this type of lawyer is usually the easiest to deal with, as well as the most beneficial to the game. You see the rules of the game are meant to be enforced to make the game run smoothly. Knowing the rules or having someone that can help you figure out the rules is a great help in ensuring the game is played smoothly (or as smoothly as can be). Yes it can be annoying to be corrected all the time, but when you are playing something wrong and it creates an unfair advantage, it is helpful to know how it is supposed to work.
As a player, if I feel someone is just spouting too much during a game, or trying to be annoying by pushing the rules, I make them find it and prove it to me. I know that most of the time they are right, but making them look for the rule and prove it lets me learn as well as lets them look right, thus making them not seem as harsh due to proving that they know what they are talking about. Having proof makes you not look like someone trying to push the rules, it just makes you look like someone that is just trying to make everyone play the game right.
Rules Lawyer 2. I think I know my rules but I forget sometimes…
These are the players that are adamantly stating their rules while forgetting they have changed. We have all done this, with many players going through 3 editions of a game change in their hobby life; it is hard to keep all the rules in check. What you once thought was a rock solid rule, has now changed due to rules changes. I have done it, as you could see with the chaos dreadnought thoughts and vehicle LOS. Many players have forgotten a rule an HQ might have now, or thought a stat was higher in this edition then it was in the last. How many times have you thought your Chaplain's BS is 5 like in the last codex?
If you are playing someone like that, the best option is to just show them the rules. Instead of arguing back and forth about it, keep your cool and just go to the book. Nothing is more concrete than breaking out the rules and making sure things work the way they are supposed too. I know as a player who sometimes falls into this, the best way to break the stalemate/argument is just to look at it and see. There is never a need to argue or fight about anything in this game.
Rule Lawyer 3. Tweaking or mismanaging the rules will get me that win…
This is the rules lawyer most people think about when hearing the word. It is the player that strives to break a rule or misquote a rule to try and create an advantage. You know the player knows the rules, but you don't as well as they do. So whatever they say, they must be right, no matter how "broken" it seems. This is where the game moves from being fun, to something just not all the enjoyable. Losing is one thing, but losing because someone was not truthful or tried to break the RAW of the rules just leaves a bad taste in your mouth.
Each army has advantages and disadvantages. They are designed that way to create games that evolve into something more advanced than a pair of 40k monkeys rolling dice. The game's myriad units, stat lines, and equipment create a game that is more then just army men on the field. We all can't have copies of every codex or have access to all the armies so knowing everything is a hard thing to master. When facing someone that is known to do this, the best option I have is to ask for proof for anything I feel is fishy. If you think you are getting taken advantage of, call a judge. Nothing shuts down a player like calling a judge and getting a ruling. If you are not in a tournament setting, ask the most experienced player who is NOT playing the game to help you guys resolve the situation. I have found that folks have a very level head and are impartial when it's not their own plastic soldiers fighting for their plastic lives on the tabletop.
Use the Rules for Good, Never for Evil
The rules are part of the game, and it is up to us to know them and inform our opponents of them. This game is not secretive nor should you rely on rules deception to eek out a win. Each army should be fairly open to any questions due to having lists open to each of the players. It is up to the players to create environments that are both fun as well as exciting to play in. Remember, the game takes at least two people to run and it is up to the players to make sure things move smoothly.
For those reading this and going to Adepticon, I will be getting up there Thursday night. I plan on playing the gladiator on Friday, judging on Saturday and finishing off my gaming weekend with a run in the invitational on Sunday. If you see me, give me a shout. Or yell at me for the dreadnought shenanigans. Either way come and say hi. It would be great to chat with you guys and get some feedback and ideas for upcoming articles/thoughts/etc.
Let hear your thoughts on rules-lawyers and your approaches to dealing with them. I know every one of us has a really good story on this topic… and as usual email me if you have any questions.