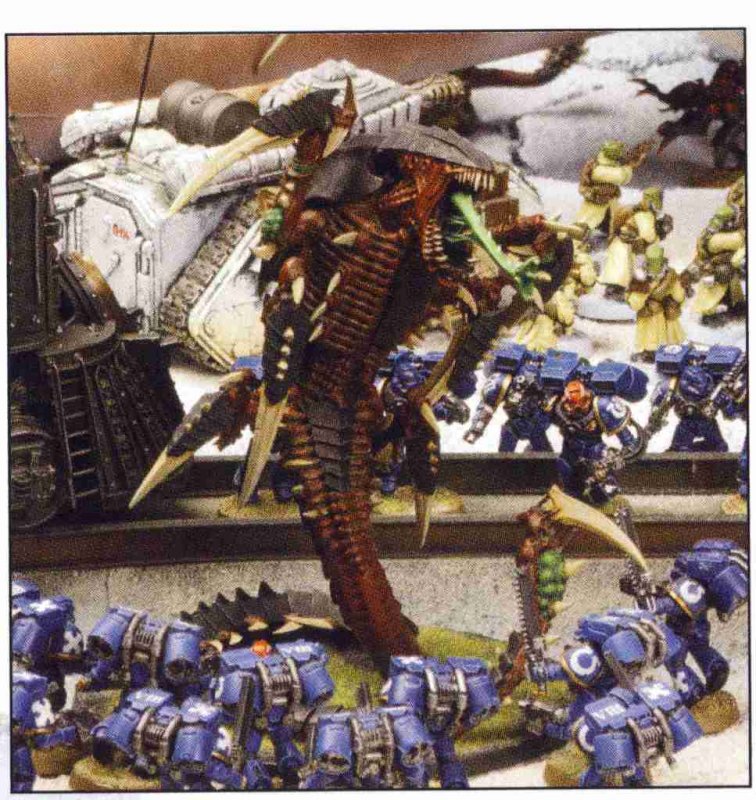 News brought to the community by: Warpshadow.com
Word on the tubes is that the Plastic Trygon seen in the Apocalypse book is real and headed our way, possibly timed for a release along with an updated Codex: Tyranids (next year).
~Apparently the series of "big models" will continue slowly into other xenos races. Hooray!