I've noticed that in spite of the excitement over the new flying stand that comes with Games Workshop's Valkyrie kit, there has been little in the way of detailed reviews of it, so I thought I'd fill in that bit of a gap right here.
Here are some hard facts about the flying stand. The transparent stand itself is 5 inches in height. Each of the four flanges of the base is an eighth of an inch thick which combined with its shape makes it quite sturdy.
The black plastic oval base that comes with the flying stand is the same one that comes with GW's metal dragon model for the Lord of the Rings game. It has a beveled edge and sits about one eighth of an inch high. It is nearly 4.75″ long and 3.75″ wide.
As for personal thoughts on the stand, I like it a lot. I think it supports and shows off the hefty new Valkyrie model quite nicely. I hope this stand is eventually sold by GW Direct so that it is available for other uses. It would make a great stand for converted flying models (e.g., Silver Towers of Tzeentch), small Forge World fliers (e.g., Hellblades, Lightnings) and who knows what else.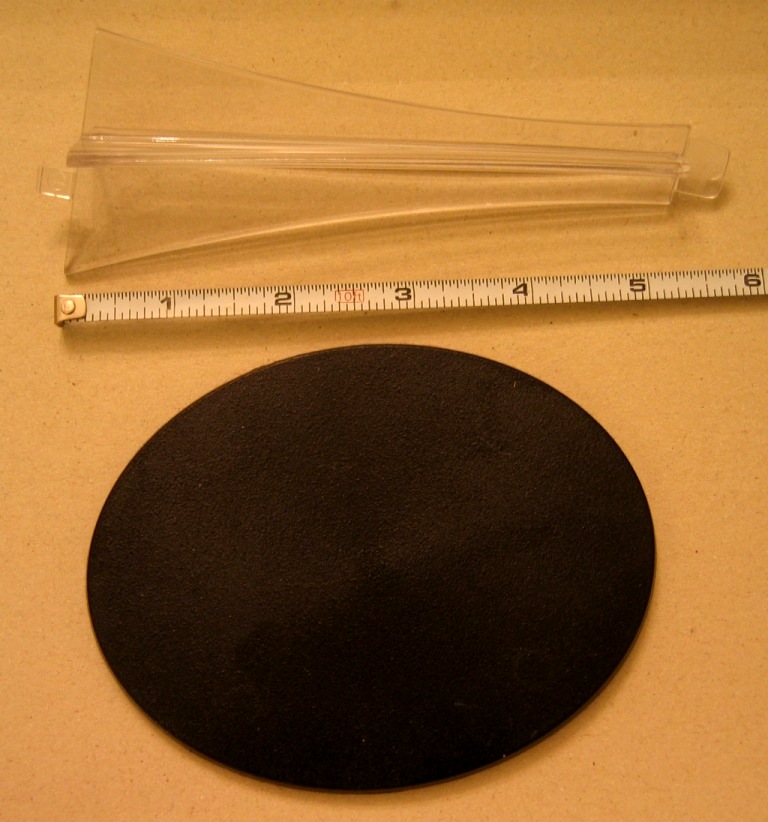 The new Valkyrie model with flying stand hits shelves at your local game store this coming Saturday, May 2. There's also a GW sponsored Valkyrie painting contest beginning that day. For details, visit the GW website.