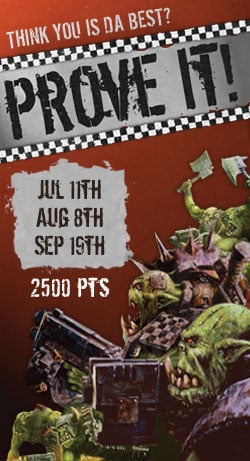 Hey all you Warhammer 40k tournament junkees. Games Workshop put up the list of locations for the July 11th Ard Boys prelims and the mission pack to get you ready.
Ard Boys Basics

Participating Stores List

Mission Pack
~Ard Boys is great fun, and I recommend it to anyone who want to try something new. WOW, check out that Killpoint chart on Mission 2, and guard your HQs well!