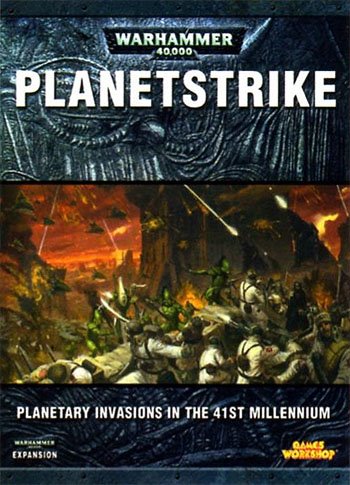 On this 4th of July, Planetstrike is upon us Warhammer 40k fans! The whole ball of wax from the Planetstrike book to the Bastion, Defense Lines, and everything else is available for purchase RIGHT NOW!
Head on over to the GW Online Store or your local FLGS and check the stuff out:
Planetstrike
Bastion
Skyshield
Aegis Defense Line
Chaos Bastion
Mines Bombs and Booby Traps
Spear of Sicarius (for those looking for a serious challenge)
Bastion Upgrade Pack
Cities of Death Floor Pack
~In particular, check out those last 3. For those crazy guys looking for a challenge, the Spear of Sicarius is right up your alley. I myself shudder at the thought of assembling 9 drop pods! The other 2 upgrade frames are pretty cool for those who wish to build more elaborate bastions and fortresses.