Hi Guys,
Badab is around the corner, and we are working on final polish and proofreading. For all you guys salivating for some Badab-era fun, here is a look at the big man himself. I present…
Master Lufgt Huron and the Astral Claws. You've all seen him post war in the CSM Codex, and here is our take on the man during his last days before the fall of his chapter. I hope you find them to have some vaguely unsettling organizational doctrines.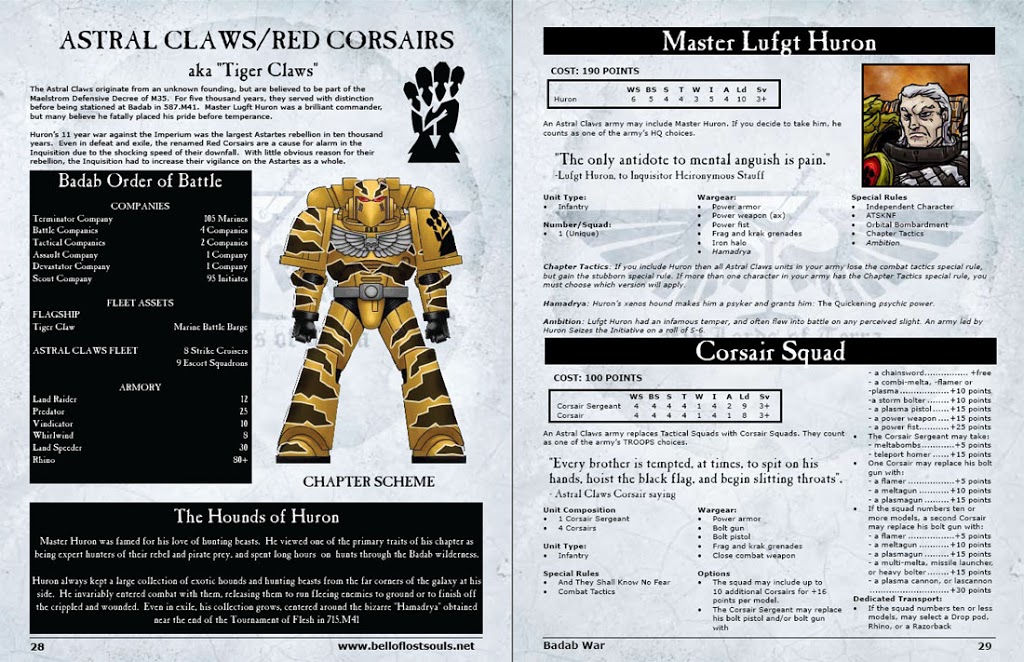 ~Enjoy and by all means comment away. You can expect something along this format for each and every chapter in the Badab War, along with a detailed history, tons of color plates, maps, and a full 4-part branching campaign that allows you to change the history of the conflict as either Rebel or Imperial forces.