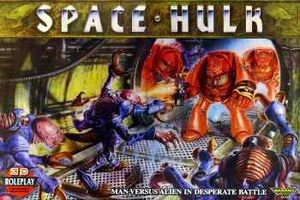 Rumors brought to the community by DakkaDakka's: Chief Librarian Vaako

A little morsel that's been making the rounds over the past day:
"I was talking to a manager and he said that Space Hulk is confirmed for a september release. The box itself will contain: 20 10 terminators, 1 terminator librarian, 20 genestealers and a metal broodlord. The box will retial at £50. Just thought i'd share this info with you!"
~Further commenters have indicated that 10 terminators is a more realistic number. Standard Caveats apply to all of this scuttlebutt, and there is alot of contradictory stuff out there. Who can say what will appear out of the Mystery Box come mid-August?
Updated to include the original poster's revised terminator count.