BoLSCon 2009
August 22-23
Doubletree Hotel, Austin, Texas


I wanted to take a few minutes to explain how we plan to give away the awe-inspiring piles of loot we've got for BoLSCon this year:
Winning and Placing – Yes, we'll be giving trophies and prizes to the winners of events. Our tournaments have just as many placings as you'd expect, and we have separate painting prizes for multiple categories as well. Whether you like to play hard or paint well (or both), we've got a spot for you.
Consolation Brackets – Both 40k and Fantasy two day tournaments split out a consolation bracket for the second day. I have seen consolation brackets before, but most of those only offer a prize for winning the whole bracket – not good odds. Our consolation brackets give out prizes for multiple placings in multiple categories, just like the main tournament, so if your first day finds your dice cold, warm them up and you're back in the hunt for loot!
The Brigade Game – Every participant in the 40K and Fantasy tournaments will be entered in one of three color-coded "brigades" randomly at registration time. After each round, the brigade with the most battle points for that round wins. We will randomly select a player from the winning brigade to receive a prize. So that means every game you play well increases your chances of winning, so play hard.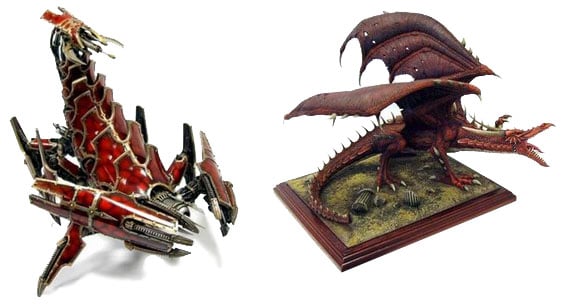 Warhammer 40,000 2000pt Tournament
Warhammer Fantasy 2250pt Tournament
War of the Rings 2000pt Tournament
Warhammer 40,000 3000pt Narrative Events Anti-tournament

Open Gaming
Pod Racing
Lucky-13s

REGISTER NOW! There is a little over a month to go!
~Come on down to beautiful, sunny Austin and enjoy a weekend of your favorite games with the Fly Lords. We'll see ya there!