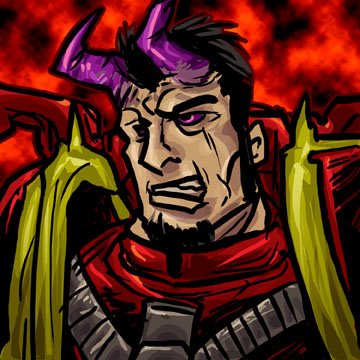 Goatboy here with some setup thoughts for everyone to chew on. As I have said earlier, setup is one of the most important factors to winning in the new landscape of Warhammer 40k. It is interesting to see how the shift of going first to shoot that lucky lascannon has been replaced with going second to respond to enemy mistakes. The question I want to talk about today, is when going second is preferred.
Each army can fit into 3 different categories. They are kinda obvious and most player's armies fit into these molds. You have assault, mix, and shooty armies. I know all armies shoot in some way, but you know the difference between a true shooty army and a mixed army. What I want to get into is how I would set up for each army if you are going first and second. Hopefully seeing set up examples can help you not get totally destroyed during the Turn-1 shooting phase.
ASSAULT ARMIES
This is either some kind of horde like list or something with a bunch of specialized assault units. These armies normally have some sort of death star unit that will take the brunt of damage, while the other assault elements get into position to hit you like a wave. You have seen this in the old hated army Nob Bikerz, as well as some of the new TH/SS gating variants. The transition to mech has hurt these armies, as no matter what weapon skill they have, they will most likely be hitting a moving vehicle wall on a 6. These assault armies will have to evolve to survive, but I think they can be viable as they can just play towards the objective or mission game and ignore non-essential stuff as they run around the board hoping they can keep hold of the prize.
SHOOTING ARMIES
IG has been the new king of the gunline, and has pushed this type of army into the top tables. Guns, guns and more guns are what these armies are about. Besides that they have flesh walls to keep the power klaws, meltaguns, and other nonsense far enough away from the teeth of the army. Now of course these armies are not the most fun to play with and against, as most games are, if you get there you win and if you don't, well you will be putting models into their foam prisons.
MIXED ARMIES
Now of course the mixed army is another bag and rewards a player with both sides of the game. You get to have great counter assault units as well as enough shooting elements to take out the big things that might hurt you. Of course a fully big gun/mech army can give you problems, but your assault elements can help you as you try to get there with good cover fire from your shooting elements. Normally these armies fit into the power armor type, as they can survive to get there as well as having the good shooting options and assault options. I am hoping some of the new armies coming up will push towards the balance army category, but we will see.
DEPLOYMENT
Here are some graphics to look at how I would set up based on each army choice. I set it up based on the normal missions in the BGB.
Pitched Battle
Shooty army
Going first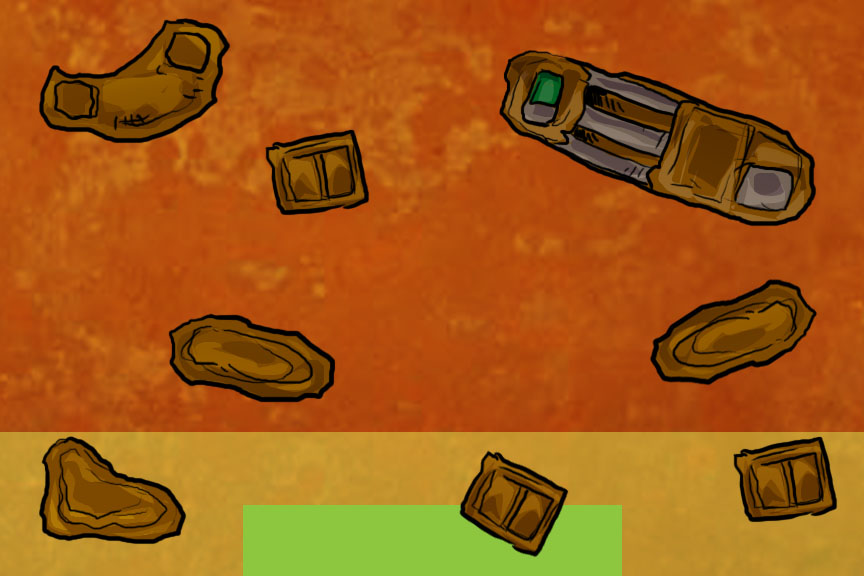 Here you set up in the middle. This way you can hopefully keep from getting your army ganged up on one flank. If you sit in the middle, your long-range fire will be able to hit just about anything on the board. Also you can set up with your tanks hidden behind your other tanks and hopefully keep from losing to a lucky seize the initiative roll.
Going Second
Here you set up on one side (of the 2 shown), all the way to the back. You want your opponent to have to make two full movements as well as run to try and get to you. This way you can get your maximum amount of shooting in and thus normally letting you win the game. If they get to close, throw a unit for them to eat. Don't assault them, but let them chew on some guys. After they are done shoot them to bits with your rapid fire weapons and anything else that might not scatter on top of you.
Assault Army
Going first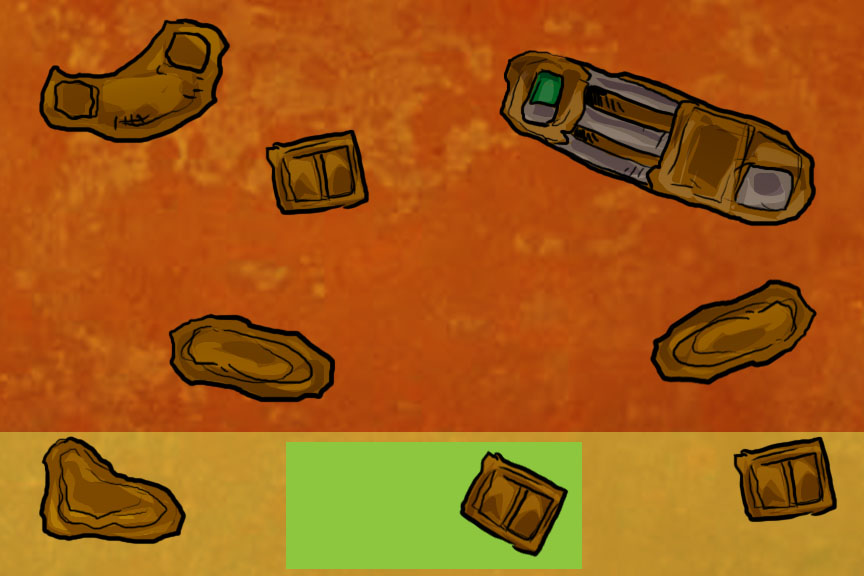 Set up in the middle like the shooting army, but here you are trying to be close to the enemy. The middle set up will allow you to respond to a flank set up and hopefully pull your transports around to keep them around each other to allow for support for each one.
Going Second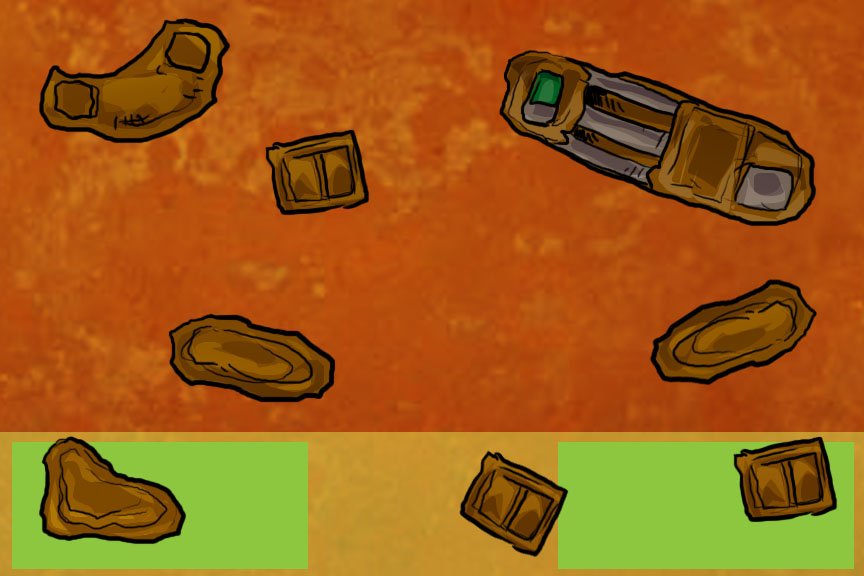 Here you pick a side (of the 2 shown) so you can hopefully keep some of the firing away from you on the other side. Just move forward and hope you can cause enough anarchy by getting there as soon as you can. Usually once you get there, the bodies are going to hit the floor. Try to assault more then 1 unit, as you only have 6 or so turns to get your job done, and you are usually wasting 2 turns trying to get there. I know a smart player won't let you get a multiple assault hit, but you can always try. Sometimes the board is just too covered with things that can get squished.
Mix Army
Going First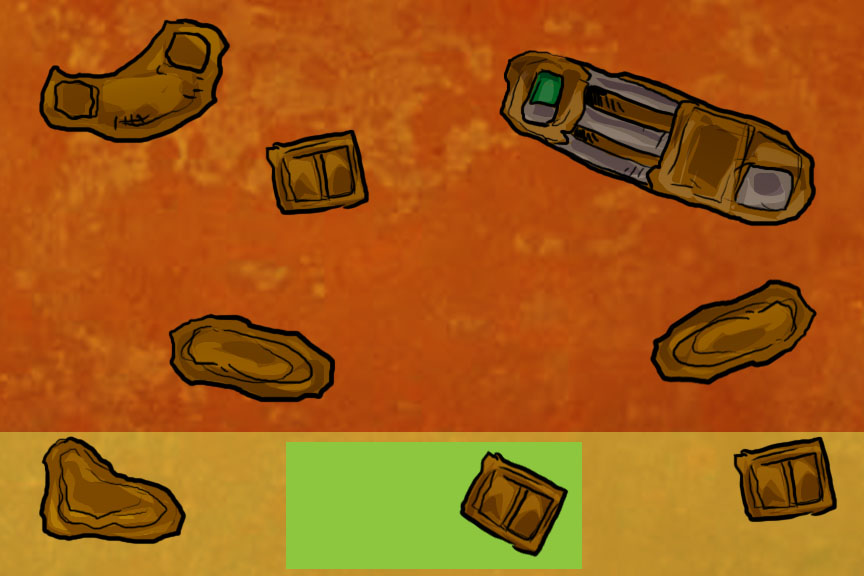 You set up like the assault army, except you try to use your assault elements to cover your shooting elements. This way you can allow your shooting to get as many shots out at your opponent as well as let them try to deal with the threat right in front of them. A lot of the time, the shooting element is more important then your assault element.
Going Second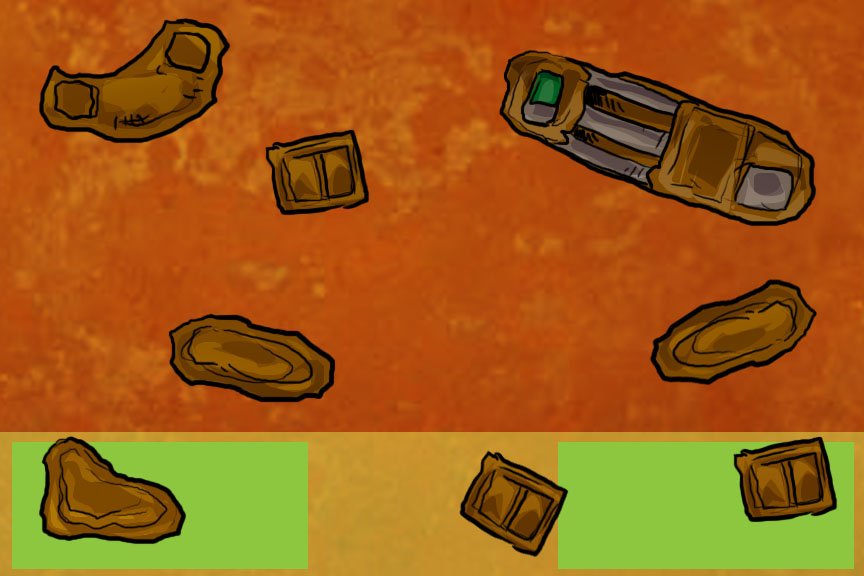 Here you set up like the assault army, except ensuring your shooting elements are hidden. I know you can get the initiative, but it is not needed if you set up right. Cover your guys, as your assault elements normally have high movement to get out of the way and let you get your shots off.
Dawn of War
Shooty Army
Going First/Going Second
Just march out the first turn. You can move forward, get in your shots and take care of business. In fact, if you have a mech shooting army, this mission is just made for you. Move out on whatever side you feel you can get the most shoots out of, and make your opponent pay for his "mistake".
Assault Army
Going First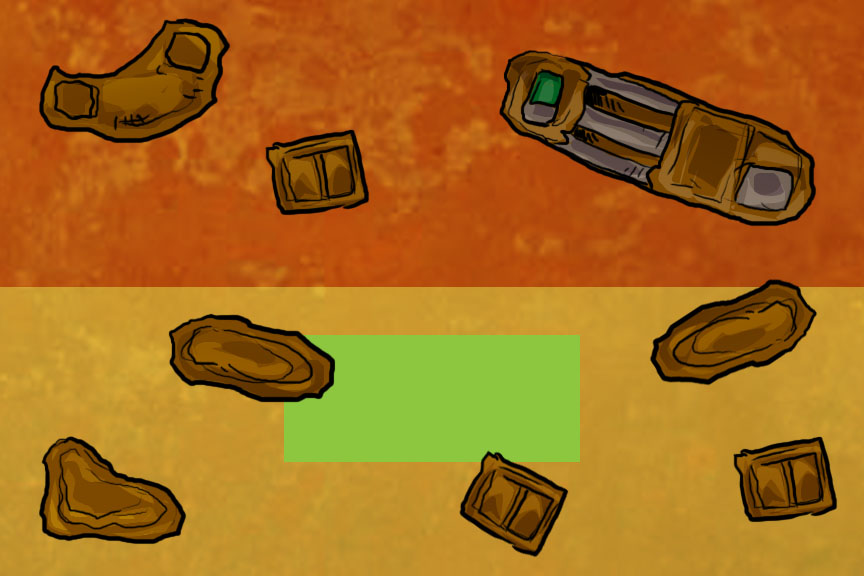 Start in the middle with some elements to hopefully survive. A lot of the time, they are just there to draw the enemy out to a certain position to allow you to know where you need to go. This way you can hopefully keep your guys at least somewhat alive as you try to get there.
Going Second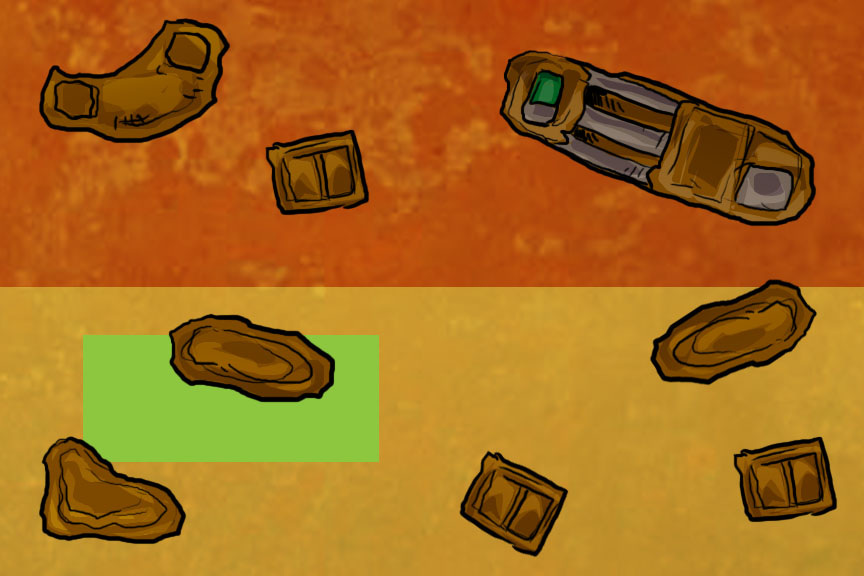 This really depends on what kind of army. If you have some kind of bike army, turbo boost out on the first turn. If you are some kind of foot army, start a few inches away from the middle, with two units and hope you can use them to take some attention away from your more important assault elements. If you have vehicles, stay away first turn and try to rush out with smoke around you.
Mixed Army
Going First/Going Second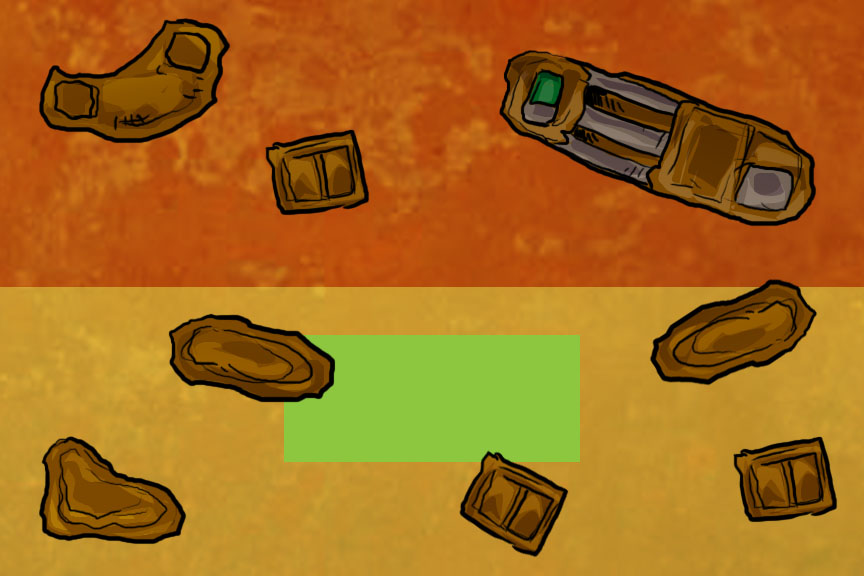 Just like the assault, keep your assault elements back, and have them rush out with their vehicles. Depending on what your shooting elements are, either have them walk out and hide in some terrain for a turn, or have the tanks move out 6 and shoot something. This is a harder mission for you as both elements really need each other on the board to work at their best.
Spearhead
Shooty Army
Going First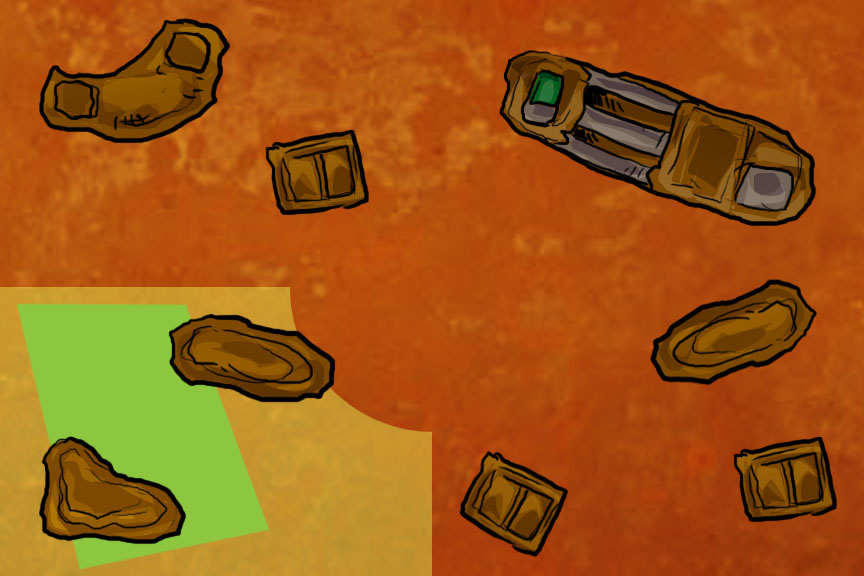 This isn't the best set up for you. The assault army is going to be closer then a pitched battle, and won't be without their back up like a dawn of war game. Try to stay back and tempt an army with a second turn assault with some of your elements. As soon as they shoot forward, move back and lay down some fire from your back elements. This will hopefully keep pulling them forward and allow you to get the maximum number of shots out at them.
Going Second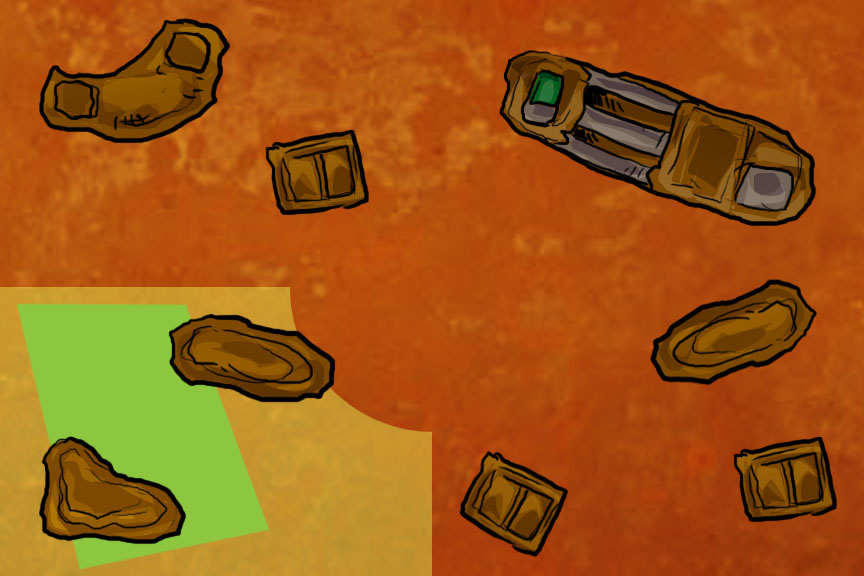 This is going to be harder, as they will get a good turn of movement and might get some second turn assaults. If you can, throw some vehicles in the way and let them explode. I know you might lose a turn of template fire, but instead of killing 1 or 2 guys after cover saves, you will get a chance to cover the entire squad as they try to get into the wall box you threw in their way.
Assault Army
Going first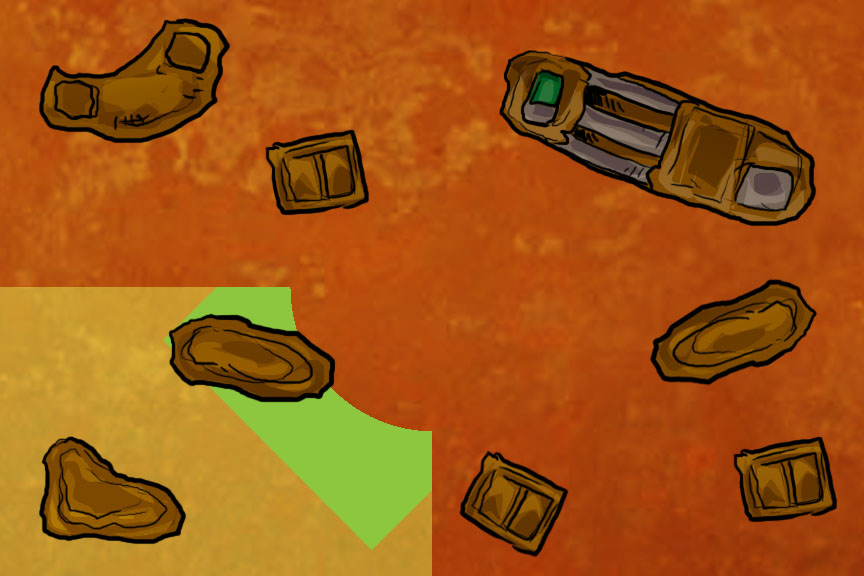 This is what you want to do in this setup. This will let you get your vehicles forward and hopefully allow you to get some smoke/speed/saves that will allow you to keep some of your jerks around. You are looking at a turn two getting some kind of job done and hopefully getting mixed up with some guys. The games most important turns will be the first 3 for you, so try to get there as quick as you can. Ignore the vehicles or bait they throw in your way and just go for the juicy stuff behind if you can.
Going Second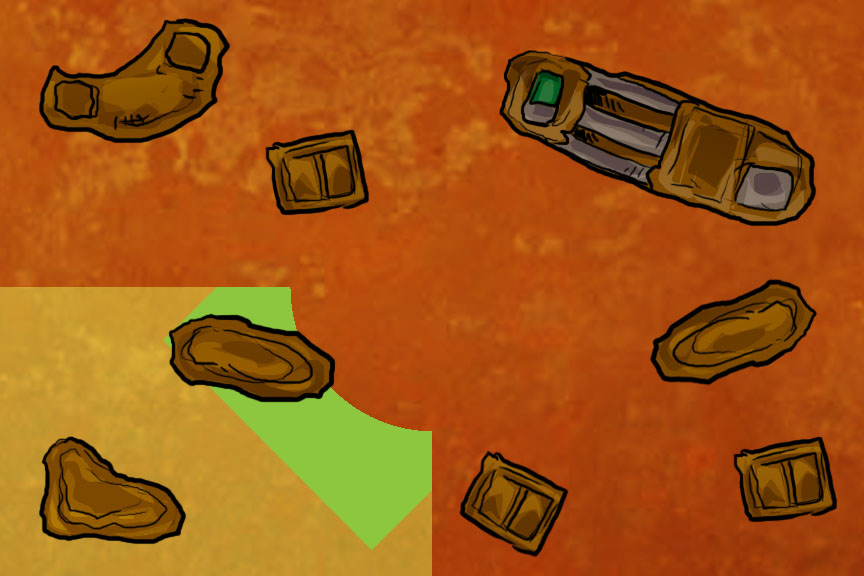 Your set up is the same, as you are always trying to get there. Cover some of your elements with your less assault gods and hope they can survive the first volley of fire to get some kind of better save or into some terrain that will help. This is one of the few setups where the assault army really needs to go first. Since you are locking the opponent into one corner, you won't have to worry about the deny flank set up as much as the other setups.
Mixed Army
Going first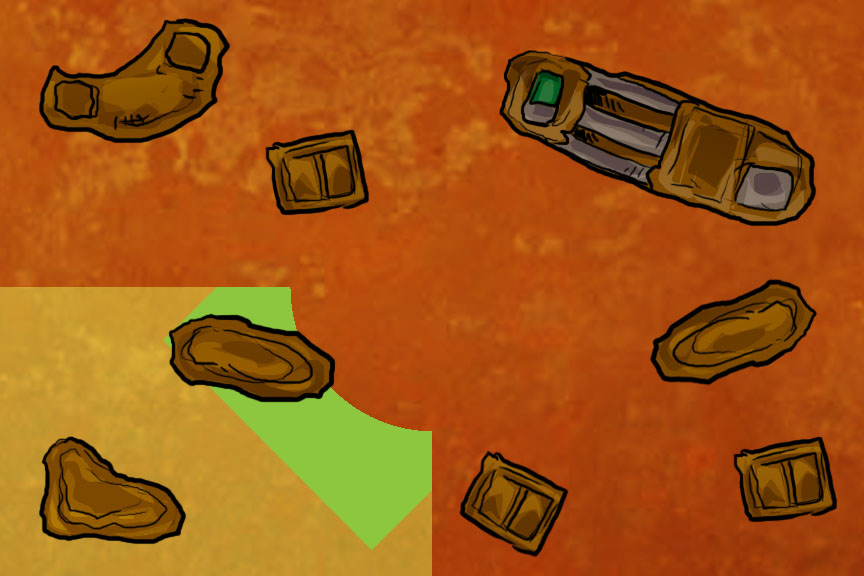 Just like the assault army, shoot out your assault elements to scare the opponent, while your shooting gets down to business taking out the pieces that could hurt your assault elements. This army needs each piece to work together to work, and thus you need each element to do its "job".
Going second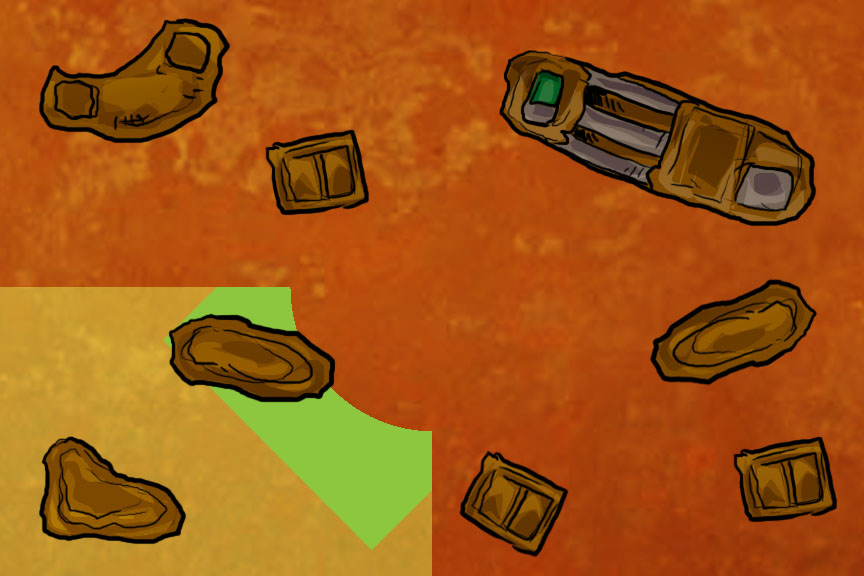 As before, your assault elements cover your heavy shooting and lets you keep your pieces on the table. Normally assault elements are pretty hardy so they can take some fire while your heavy stuff waits to unload on anything in front of it.
CONCLUSION
Each army has it's own strengths and game playing styles. I have lately been on a more balanced kick, as it lets you play all aspects of the game. Nothing is more boring then just rolling a bunch of dice and telling your opponent you just shot them off the board. It just isn't my style and I would rather make sure that something is always going on. Those game stories we always talk about normally don't deal with how you rolled a bunch of 6's and didn't let your opponent cross the middle of the board. It just isn't exciting.
As usual shoot me an email if you want to ask any questions. I try to answer as fast as I can. What do you consider when you deploy and what do you think of these charts? The floor of open gentlemen.