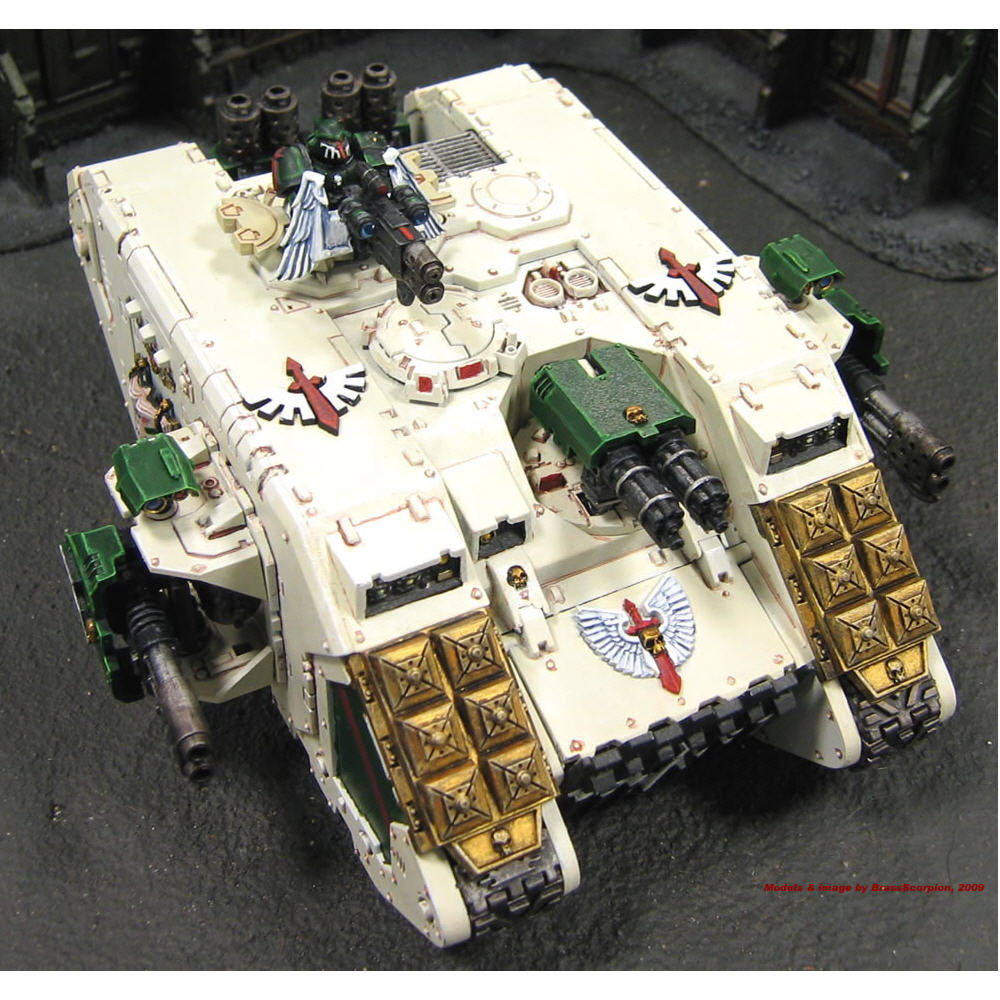 All North American GW Hobby Centers will be running a "40K All Day" event on Saturday, September 5. This comprises a running mega battle, a demonstration of the Planetary Empires expansion set, and assistance with building tank kits. Anyone who's been putting off finishing their vehicle kits due to difficulty getting them assembled, this is a prime opportunity to get the assistance you need. Warhammer 40,000 fans are encouraged to come on down and chat about 40K all day during this 40K focused Saturday. There's also a Space Marine painting competition. Full details are on the GW website.
I've been invited to provide assistance with the tank building clinic portion of the events on September 5 at the GW store in Annapolis, MD. It was an invitation I gladly accepted. I'll bring a sampling of 40K vehicles built and painted using a variety of techniques and will be discussing basic model kit assembly, various painting methods, converting and use of plastic card in scratch-converting as requested by attendees. I will be there for much of the day, so if you have any vehicle questions or need assistance getting those tank kits together, come on down. The staff at the store is great and our local hobby community is growing. Hope to see you there.
By the way, thanks to those BoLS readers out there who've taken the time to stop and say hello to me when they catch up with me at my local game stores. Your friendliness and kind feedback regarding my articles here on BoLS is much appreciated. Hobby articles usually don't draw the number of comments that some of the other topics here do, so it's not always easy to tell if many people read them. Based on the feedback I've received in person from many of you, I am reassured that such articles are fun and helpful to many people out there in the hobby community.