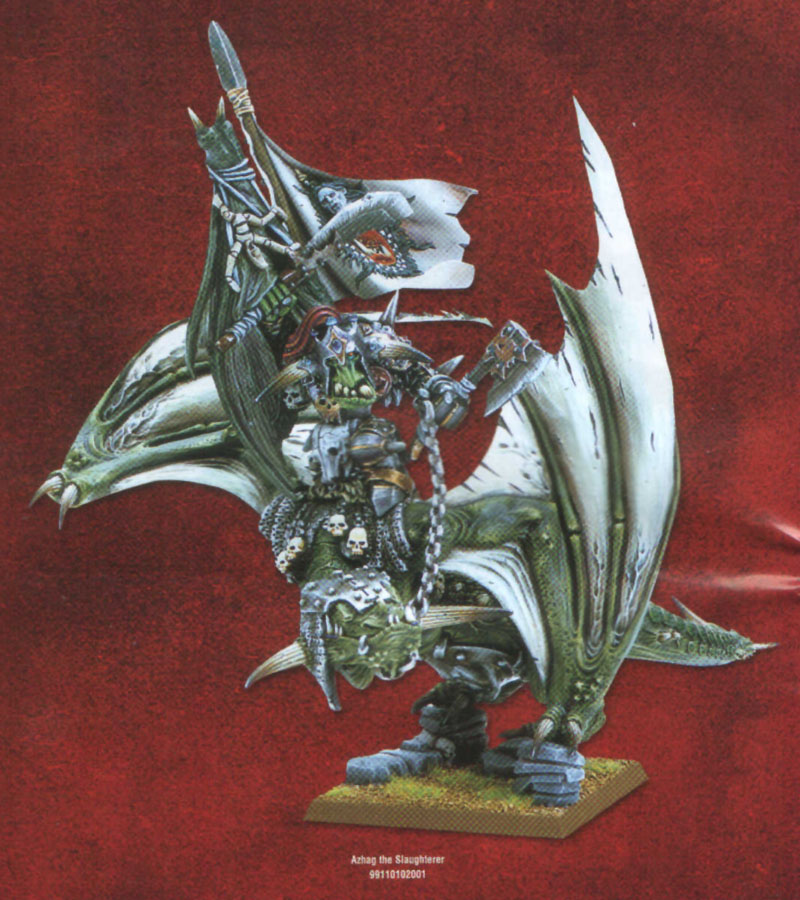 This is a general heads up for Gamesday: Germany which takes place tomorrow, Sunday, the 16th of August.
We've been hearing the news flying furiously regarding what may be unveiled. In any case, I would ask any of our readers attending, to email or post in the BoLS Lounge News and Rumors sections anything you see, hear, or can point a camera at tomorrow.
We are all waiting with bated breath.
~Also, check out that new Azhag the Slaughterer photo from the back of a reader's GD:Germany ticket. He should be headed our way September 9th.