For those of you who may or may not remember the article from awhile back, I've had a Mordian Iron Guard army for some time. I'd really been dragging my feet on updating them for the new Codex, but BoLSCon was just the push I needed to get it done. Below you'll find pictures of some of my new additions.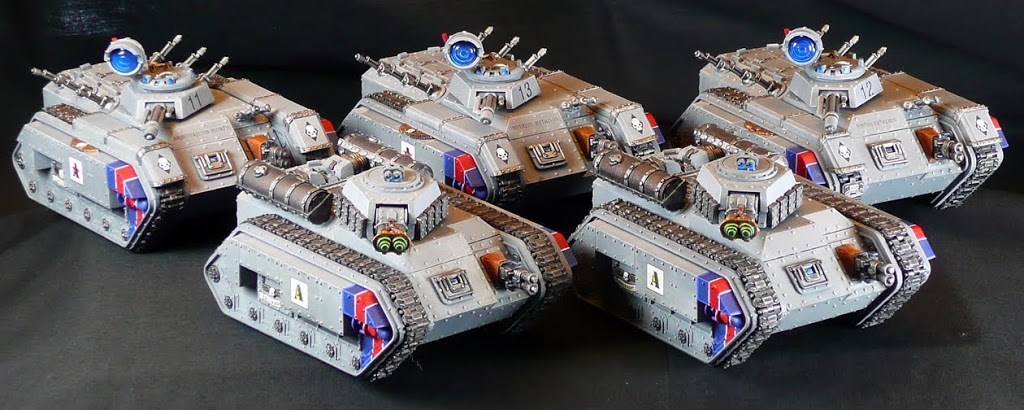 If there's one thing that IG are good at, it's pumping out the tanks. While my motor pool is modest compared to other IG forces, it's bigger than any of my other armies' right now. I decided that I would need a decent number of transports (the previous incarnation of this army was incredibly static and boring). I had also decided this last week that I should convert my hellhounds into banewolves, which I doubt I'll regret.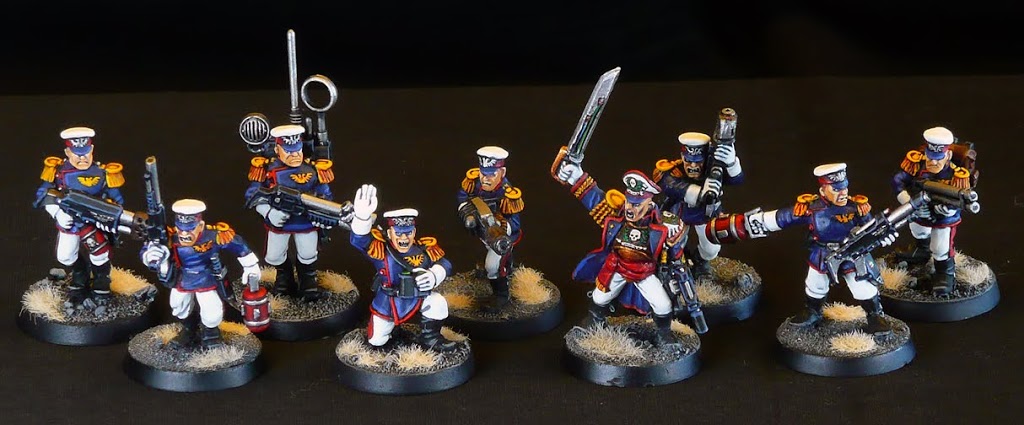 Since the doctrine system is gone, I decided to take 3 veteran squads with a network of vox units to impress upon my adversaries that the Mordians are still some of the most highly trained and disciplined soldiers in the Imperium. I also couldn't pass up the opportunity to field some demo charges either. Luckily, a few of the model variants made it very easy to create the look of carrying and throwing melta bombs.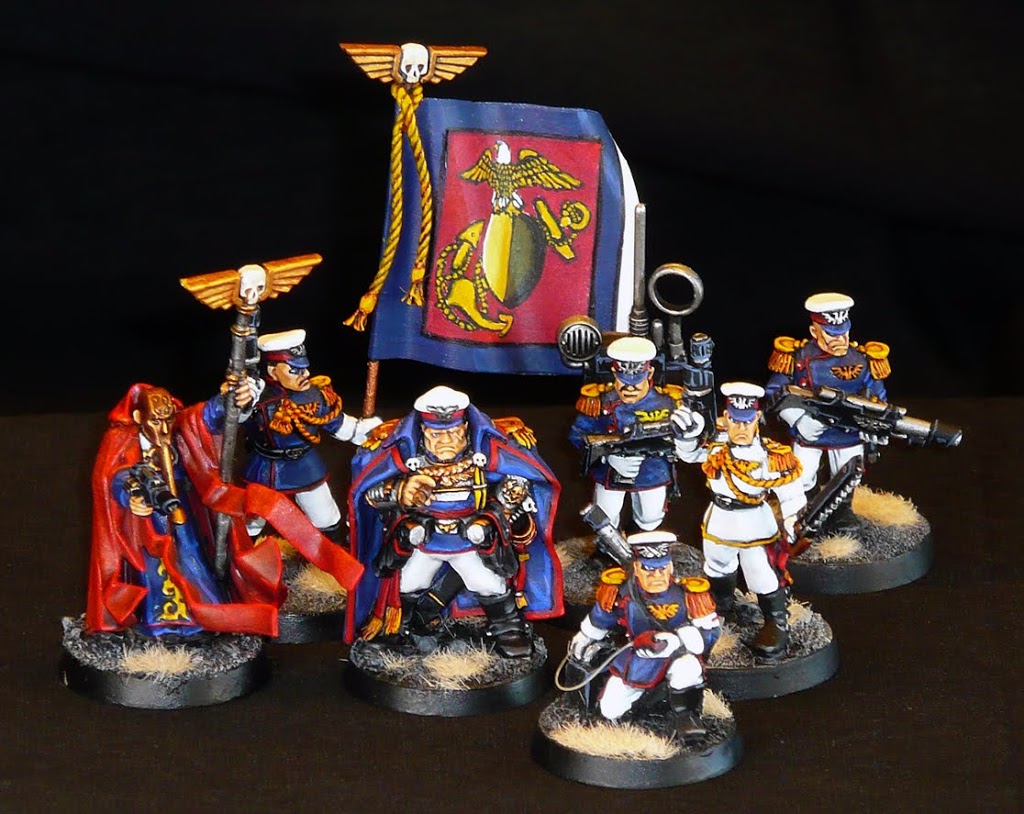 Lastly, this is my command squad. The guy in the red robes on the left is an astropath, made predominantly out of the Empire Wizard sprue, and the guy in all white is an officer of the fleet (at the time I made this squad, it was near impossible for me to get my hands on the real adviser sprue).
Aside from different weapons armaments, some of my other additions to the previous list is a pskyer battle squad (though I did have them as advisers previously) and a Valkyrie.
~If you've got some pictures of your BoLSCon army (finished or unfinished), feel free to post links to them to show them off!