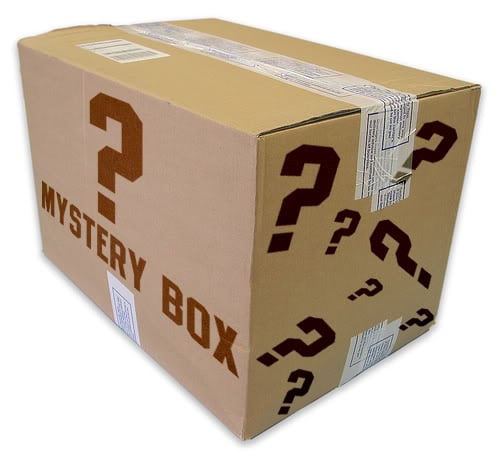 General Info
A couple pictures were shown of the Space Wolves models. The Forgeworld Chaos Reaver was completed and on display (expect pics of that to start circulating shortly). Skaven came up in passing according to some.
Mystery Box
No formal announcements were made. GW staff was seen wearing shirts with Terminator and Genestealer sihlouettes, and everyone is saying the formal unveil will occur tonight via the GW website or newsletter. All the birds are chirping its Space Hulk and there is now contradictory chatter as to its availability. Some say limited, others say available till the end of the year. We will know all, including pricing when the formal letters go out in a matter of hours. Follow the Mystery Box drama in the Lounge here.
Also this from a BoLS reader attendee:
…they showed a teaser trailer with a statement, that GW's website will bring some big news tomorrow.But considering that the official GD shirts today sported either a genestealer skull or a terminator helmet and after various long talks to high GW stuff it was pretty clear that this is about Space Hulk. So it's pretty much official.The trailer also hinted at the Blood Angels taking revenge for their fallen brothers and taking the fight to the great devourer of worlds.Store staff was as of yet not in the know about prices, content or anything else specific concerning the boxed set.
~The general feel was of a lot of let down people, similar to the comments that came out of GD: Chicago. I guess they are saving the really good stuff for GD:UK. If you have anything good comment away.