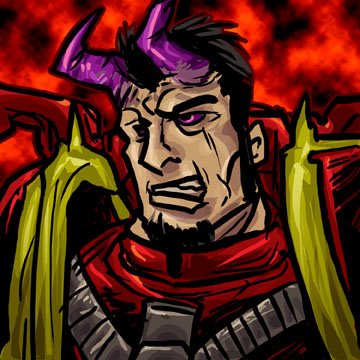 As you know this weekend is Bolscon so my normal Monday post will have to wait a bit. Thus a quick, small post with some 40k thoughts. The question today is, has the drive of the internet created uninteresting army lists and games? I know we all have different opinions of what is good and isn't good, but has the drive to create the "best of" lists hurt the game?
I know when I first started my articles I had a lot of backlash to some of my thoughts. I have strived to be someone that helps the game in anyway I can. Whether it is through my articles, answering questions, or creating new thoughts on this hobby I always try to push the hobby in a direction that it can grow. But, has my push for more competitive play hurt the game?
I know I enjoy the competitive aspects of the game a lot more then other beer and pretzel players out there. I don't think my style of game is better then anyone else, it is just the style I like to play and locally is the common game brought to the table. Now of course this doesn't mean all my armies have 12+ melta guns and look to take out the army in 2 turns, it just means I make sure all my armies bring a hefty chunk of competition.
So the quick and dirty question is – do you think the internet and blogs in general this hurt the level of fun for the game or increase it? I know there are a lot of tactic blogs, so I wonder what do you guys think? My ultimate writing goal, is to make the game better for any gamer, whether it is the tournament player or the triple stout Friday night Dad looking to create a cool story.
Again as usual – shoot me an email at [email protected]. Woot time to go back to painting IG. What's the word guys?