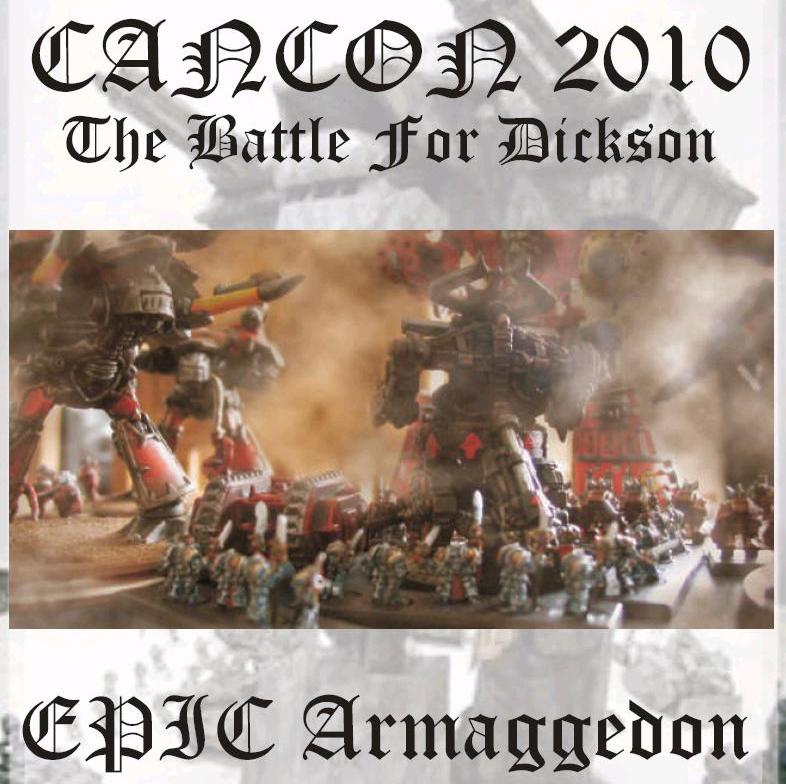 Oh yes. It's a great time to be an Epic-playin' Aussie!
Not only do we have Heavy Bolter 2009 kicking off in Melbourne on 14 November (just two weeks left–registration closes on the 16th of October), but it's now been announced that an Epic:Armageddon tournament will be held at CANCON 2010 (January) in Canberra.
For details about the CANCON 2010 tournament, see its BoLS Lounge thread.
~CANCON is one of the premier gaming events in Australia, so seeing Epic running there again is a fantastic step in the right direction for the game.