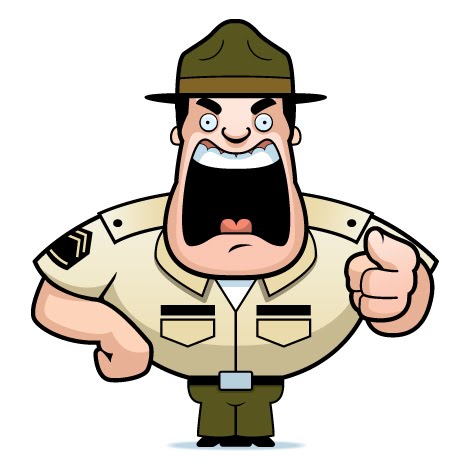 One of the big differences in Fifth Edition is every mission allows Reserves. I use Reserves almost every game for various reasons. The most obvious use is preserving Troop choices to enter later in the game and grab objectives after the heavy hitting has died down and their chances of success improve; if you aren't going to use Reserves extensively, at least try holding a scoring unit or two back for objectives; this single maneuver is enough to improve your game. Here are some of the best times to use Reserves:
1) Drop Pod Army – It sucks to have Drop Pods with Meltaguns land in your lines and destroy your tanks and transports, or Sternguard blasting units to shreds. Half of the opposing Drop Pods have to come in on turn 1; if you have nothing on the board, your opponent is forced to either drop far enough from your edge to be safe (but useless), or drop close and take a beating as you enter the board.
2) Outranged, Outgunned, and Going Second – I play a really assault-oriented CSM list for fun games, and face a lot of heavily gunned enemy forces. If I deploy everything and hope to steal the initiative, I'm likely to have a lot of sad Berserkers walking across the board. If I hold everything back, I at least get to pop smoke, and maybe I'll drop some Oblits or Terminators in to disrupt things and allow the troops to advance.
3) Shooty Daemons – Better letting them land and killing them when you come in from Reserve.
4) Charging Enemy + Assault Army – If you're facing an enemy that is likely to charge towards your positions (maybe you stacked 3 of 5 objectives in one deployment zone and ended up there, other reasons may happen as well) and you have an Assault Army, holding a lot of Reserves can get you charges from the board edge. Remember to hold units in Rhinos separate from their transports, so you can come in and assault.
5) Outranged Against Gunline and Spearhead Deployment – This is especially true when you have good Outflankers and Deepstriking elements; being able to hit from multiple directions makes breaking the enemy easier.
Please note that none of these are auto-win or without peril. Anytime you use Reserves heavily you risk defeat in detail, but when and how to use Reserves is something worth mastering.
~If you have some favorite times to use Reserves, feel free to share them with the class.