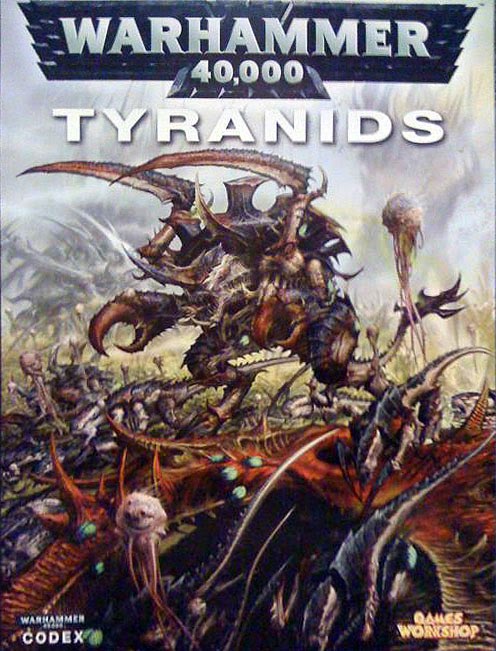 The latest from the mill following up on the last set of Tyranid rumors:
-Release date is January 16th (apparently pushed back due to some manner of printing snafu)
-A new Tyranid Batallion box is listed on retailer schedules for December 5th oddly enough. Contents are currently unknown.
-Carnifex will be made to be more assaulty. The shooty buildouts are said to have been dropped in overall power.
-Many FOC options for Warriors based on buildouts.
-Genestealers are going to be reduced stat wise. Moved to Elites.
-Broodlord and Lictors will be much improved.
~Standard Caveats on all of these, but we are rapidly approaching the 2 month mark, so all kinds of pics, advanced orders,black boxes should be showing up in the GW marketing channels shortly. Have at it guys.