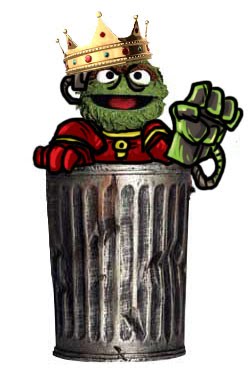 The local store we throw down at has an end of year tournament. Participation is based off of how many points your scored during the year for tournaments and painting competitions. We also have "Heavy" and "Hobby" tournaments. Heavy is a no comp, eat my fist type of tournament. The Hobby tournament has a comp score based on your opponents opinion of your army. We have a pretty close knit 40k group so we "judge" the armies fairly well when it comes to defining Hobby or Heavy etc. The end of the year is scored as a Heavy tournament and we normally try to keep lists at least somewhat reasonable.
Here is the list I decided to play. You've seen it listed before, but here is it again.
Space Goats – Revenge of the Cavalry Charge!!!
HQ: Wolf Lord, Thunder Wolf Mount, Thunder Hammer, Storm Shield, Runic Armor, Saga of the Bear
HQ: Canis
HQ: Rune Priest (Living LIghtning, JoTWW)
Elites: Iron Priest, Thunder Wolf Mount, Wolf Tooth Necklace, Cyber Wolves (4)
Elites: 3 Wolf Guard, Powerfist (2), MoW
Troops: 5 Grey Hunters, Meltagun, MoW, Razorback
Troops: 8 Grey Hunters, Meltagun, MoW, Rhino
Troops: 9 Grey Hunters, Meltagun, MoW, Rhino
Troops: 8 Fenris Wolves
Troops: 8 Fenris Wolves
FA: 5 Thunder Wolf Cav, Powerfist
Heavy: 6 Long Fangs, HB, 4 ML
Heavy: 6 Long Fangs, 2 HB, 3 ML
Total – Right under 2000 pts. The Thunder Wolves give a nice bluff unit that can get armies to pay attention to them. The dogs and Iron Priest can go and quickly hit a surgical strike and hopefully get something blown up. I normally use him to run at a LR, Monolith, big tank etc and hope for the best. The dogs give me cover saves on the Big Wolves behind as well as the ability to quickly tie up the Heavy Weapon squad.
Here are some quick run downs. I didn't keep any lists, just writing about how the game went.
Game 1 – Jim Howard – Awesome painter and a fun guy to play against. He had a Black Templars army that was a ton of Terminators, assault cannons and two LRC's. Lots of stuff and my Long Fangs were going to be next to worthless. This was a modified Kill Points mission where you had to win by 3 kill points to get the primary. The secondary and Tertiary I can't remember, but I got them all as I left Jim with just the Emperors' champion. I blew up one of the LRC's with a lucky hit with the Iron Priest and got the other one with the Wolf Lord. The Cav was killed by the terminators. Canis failed to kill 5 terminators and ate some preferred enemy fists of doom. My troop squads did nothing and my Fenris wolves did kill 5 Terminators :). Woot for rolling lots of hits and causing Jim to call forth the power of 1. I did JoTWW one terminator. His Marshall passed all his Initiative tests as well as anything else I decided to hit. Full points to me for this one.
Game 2 – Adam Rios – Adam is another cool local player that decided to bring Fateweaver and friends. He hit almost all of his deep strikes, with just one random Plague Bearer squad and the Soul Grinder Deviating. I threw the Iron Priest into the grinder, blew off weapons after 3 rounds of combat and finally killed it to leave him and one doggie run off to kill some more plague bearers. I assaulted his DP and Fateweaver and proceeded to get lucky and have Fateweaver fail a ton of saves. I hit the DP with the Thunder Hammer and caused him to go at Initiative 1 – giving me a chance to kill it off in the second round with massed Thunder Wolf hits. I slowly took out the army and ate bits and pieces of it until I killed all the daemons. I have played them many times, and without fiends there isn't nearly as much of a threat. 9 Flamers can be a pain, but I spread out enough to limit their damage. Full points to me as I whipped out all the models on the board.
Game 3 – Jon Wolf – This was the final game and I pulled it out due to Jon's unfortunate shooting phase in the first 2 turns. Jon was playing IG with some wonky stuff – Marbo, Deathstrike, Medusa and a fat commissar tarpit squad. I got lucky and got my Thunder Wolf Cav up the middle and did some damage. They soon died after turn 3 due to a Death Strike missile hitting them. A few shots of melta love and that was all she wrote. I had thrown out my Wolf Lord to hit his tarpit squad and through about 6 rounds of combat I came out ahead. He rolled some lucky saves and I only got 1 wound through his Storm Shields. From there I also killed all his troops and he just had a shot up Death Strike running across the field to claim an objective. Marbo also did a good number on some guys and survived a lot longer then would be normal from charging some Space Wolves. Good game and I got the primary, tertiary as well as the bonus points. The wolves did alright, killing some guys and getting spanked by a command squad.
End of Season Thoughts
Overall I thought the army did alright. The Thunder Wolf Cav died 2 games out of 3 and performed just about right. They did enough damage to take up their cost as well as cause the opponent to worry about them as they ran around doing wolf things. I ended up taking first on the tournament and Second for the year. Jon Wolf took first for the year too.
Next year I plan on trying to have more fun and worrying less about "winning" as much. It really started to drive me batty as I tried to get up and keep the number one spot. I think we all are planning on playing some more "fun" armies and to try and bring a little fun back to the tournament scene. Heck if you win with non optimized lists, you end up learning to be a better player.
I want to thank Brandon and the crew at BFG for an awesome run set of tournaments. Without those guys, Warhammer wouldn't be as awesome as it would be in Austin right now. I want to thank all the players that came out month after month to make tournaments fun.
What's going down with your local FLGS tourney/league scene and do you play in them reguarly? You've seen my list, so what's your take on it?