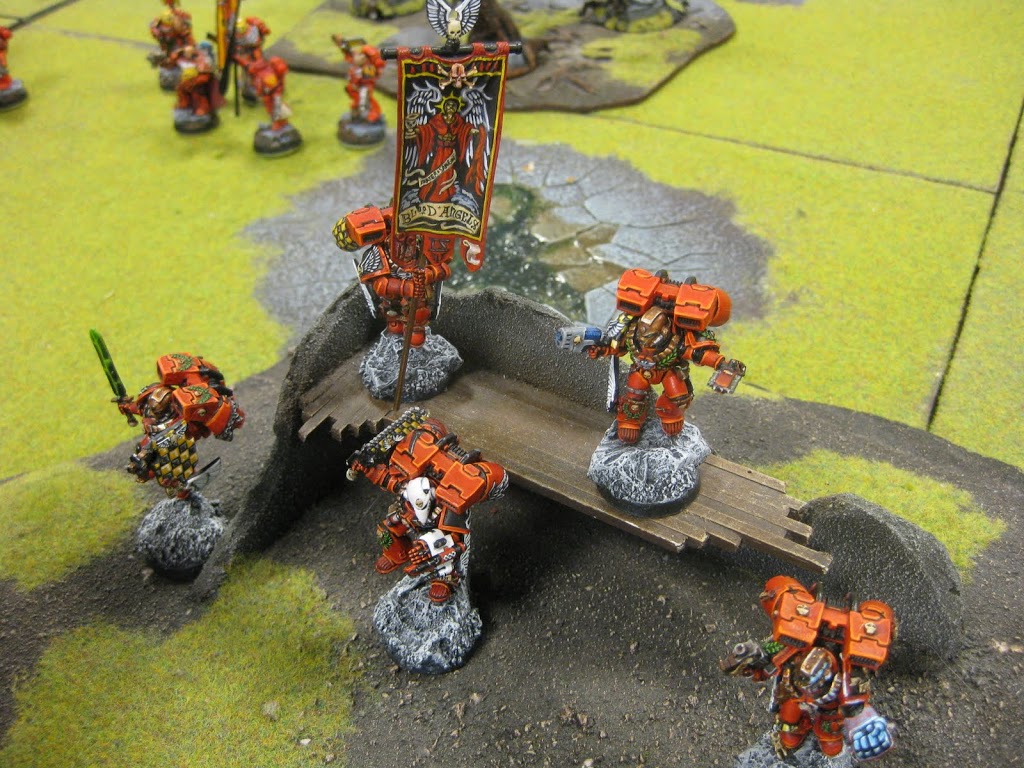 Hey all, Jawaballs here, and I'm already working through those rumors that have been breaking around the community and coming up with Blood Angel concepts. Lets go!

I started Blood Angels when the PDF came out. Before that I was playing Black Templars and had only been in the game a few months. One thing that has remained constant since that day has been change. Except for tournaments, I can honestly say I don't think I have played the same list more then once in a row. The time since the PDF has been one of constant evolution which has led me to some very successful combinations, from my beginnings with over 40 assault marines, to a list with 6 Rhinos and 3 predators, to my most current one dropping three venerable dreads in pods which I will be bringing to this weekends East Coast GT Qualifier, The Conflict GT. I hope to do well.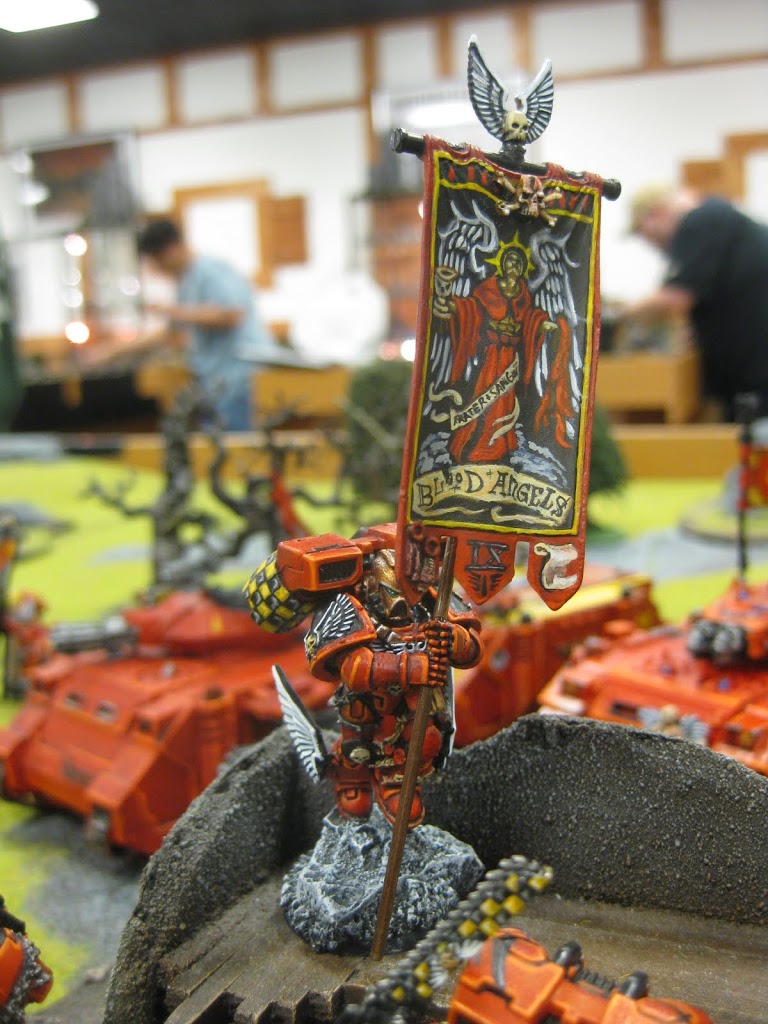 All of this change was accompanied with loads and loads of blogging, which as a side effect has made Jawaballs one of the premiere names when it comes to Blood Angels. You can't type those two words into google without my name popping up. That is a good and bad thing! The more that people know about you, the more likely it is that haters will be amongst them. Hate is just a part of notoriety I guess. I have to say that the good far outweighs the bad. Hundreds and hundreds of people have emailed me thanking me for helping them. I easily get 50 of those for every hate comment. I guess it evens out. 🙂
With this notoriety comes something unexpected… pressure. Lots of guys are looking to me for guidance! Since the recent big news has dropped about the BA Codex, I have gotten dozens of emails asking me my thoughts, how I will use the new stuff etc. I guess I am a role model. 😛 Well, I am trying to remain ahead of the curve. I wanted to share some of that info here with a series of posts.
There have been some Blood Angels lists I was unable to try because of monetary cost and questionable feasibility. First of all I have a big problem with playing unpainted models. While I have done it, I have a reputation to keep! So I don't like to proxy models in public. I would hate to invest in a whole new army, paint it, then realize it sucks.
Plus, the BA dex has some glaring weaknesses. Most of what I wanted to do, Codex: Space Marines does better. Which squashed those ideas. Well, here is to dreaming!
This is the first army idea I will try if the rumors in the new dex are true. I will probably end up with at least three unique BA armies. One of the things I liked most about my Templars was the Land Raider Crusader.
Land Raider Assault:
I have actually had the Land Raiders and terminators sitting in boxes on the shelf for a year now along with Forgeworld parts for them all. But, I have just not been able to bring myself to take the plunge. Every time I get around to working on a Terminator Assault squad, I think about generic storm shields and cringe. That along with the differences in generic and Blood Angel raiders has left them in their boxes.
But with the new dex comes new life!
This list will center around the new Land Raider variant with assault cannons. I will play two of them. In one, I will load up a squad of assault terminators and in the other Death Company. Then I will take whatever commanders I need to create the dreaded Jwolf "Bubble of Death". I know from experience the threat of a single Land Raider filled with death. Two of them on the table will be fun fun fun!
I would love to get Dante and Mephiston into this list. Something calls to me about Mephiston coming out of a raider, him going after one squad while the termies go after another. Or maybe instead of Dante, I will throw Corbulo in the other one with the DC. Or if the rumors are true, Lemartes.
This bubble of death will be hugely expensive. They will need support. So bikes, speeders, and cheap tacticals in rhinos will have to surround them to grant cover saves while they move into position.
I think a perfect compliment to this list will be a couple of bad ass venerable dreadnoughts in pods.
So here is a very rough estimate:
Formative Blood Angel List
Mephiston
Corbulo
Land Raiders with assault cannons
Land Raiders with assault cannons
Terminator squad
Death Company squad
Tactical squad with rhino
Tactical squad with rhino
Death Company Furioso Venerable dread in pod.
I believe that lot will run about 2k points.
Will it be competitive? I doubt it. Jwolf has pointed out the failure of the bubble of death many times. But I can say without a doubt, I will have fun playing it. And sometimes that actually is all that matters. (To me winning is just as important as having fun, and I equate the two… sue me.)
~So what would be your next dream Blood Angels army? How do you feel the new dex will impact Codex: Space Marines? I think we will see a lot of Generic armies like Salamanders turning into "Counts as" Blood Angels. For example we are going to see a lot of green redeemers swapping flame cannons for assault cannons. Agree? Do you think the new BA dex will have what it takes to swat all those new bug armies that are about to sprout up? Will Blood Angels become the new Flavor of the Month?


More to Come…


Jawaballs