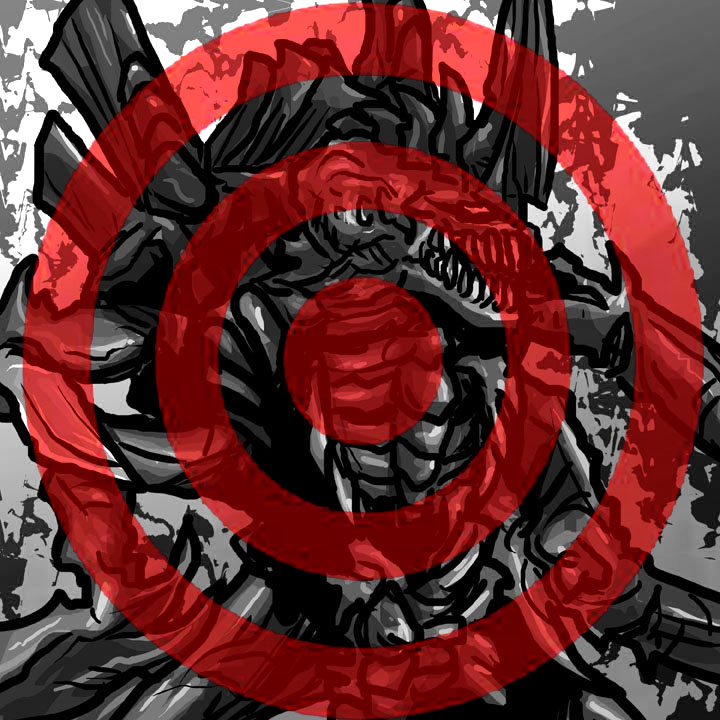 The new Tyranid army book has brought forth a new player to the local scene – ME! Today I want to talk about ways you can adapt to the new army and hopefully stop the threat of becoming a part of the bio mass.

I personally play a lot of assault heavy lists. I go for the throat and just keep coming. I like to win in the assault phase. The Tyranids have really brought about a new form of assault dominance where you really have to be careful with throwing all your eggs at them at once. The biggest trick to dealing with the new nids, is that if you are facing an assault heavy bug list, know that most of the scary things in the book are lacking a very important piece of "wargear". Most of the codex is missing grenades, so running into cover and waiting for the mass of spikey flesh to descend is one of the best ways to help win the game. Also, look for power fists to become more commonplace because you will be dealing with a lot of Toughness 6.
The Tyranids bring a new type of shooting dominance that really creates a different sort of game. There isn't a stun option when shooting at some of the bigger bugs, meaning that these creatures will get to shoot for a while. Yes they are not immune to small arms fire like some of the other tanks on the field but in reality the chances for you to do a wound with a bolter/lasgun is pretty small. Just getting within range of some of the bigger bugs is going to be a pain in the butt too. So right now they are one of the few armies that can reliably put out a ton of strength 9+ shots turn after turn. This is going to have to change how you are set up as their range is pretty fair, meaning a lot of your normal massed small arms fire won't be able to put the pressure on them. This will probably mean a change into either more autocannons due to their range or lascannons as a method to pick out some of these larger monsters. Rapid firing Plasma Guns is also another way to hopefully get rid of some of the larger bugs you might see. The issue is trying to get in range of a tyranid counter assault, but sometimes sacrificing your models might be the best thing for you as you get to lead your opponent into a burning ring of laser death.
The final thing that Tyranids are bringing to the table to change up how we play is adding a new scoring type to the mix. What I mean is that Tervigons are going to be able to score. This is a crazy thing as we haven't had a big monstrous creature score in any of the current books. I know he isn't the most survivable monster out there, but it is something that is harder to deal with then some of the other troop choices that normally grab an objective. This adds into the above shooting section because you are now going to have to reliably do a large amount of wounds on a high toughness creature, all across the board to win.
So the biggest change to the game is that you will have to change up how you approach each tendril of the Hive mind. Do you concentrate on the big bugs popping up in your face, or do you go after the scoring units in hopes to stop the constant rush of tiny guys? Do you stay in cover in hopes to drag your opponent forward or do you try for a desperate gambit to out punch the alien horde in front of you? For once we have a codex that hits from all sections of the army list and really makes you have to choose your battle points on the field. Just sitting still and shooting away is not the best option as you leave your opponent with an obvious route to victory. Neither is rushing into battle in hopes to roll as many 6's as you can on some kind of big monster.
This change in how we play is a positive sign of a well designed codex, as it creates new and interesting games. I know I am glad we have a new non 3+ armor save army out there. The different threat avenues and army designs represented in the codex gives me hope for some of the newer stuff coming down the pipeline. I just hope we have some more Xenos threats on the horizon as the new rules in the Tyranids codex may signify that a lot of the other older races are going to have a good time with their new books.
As usual – shoot me a question at [email protected]. If you want to check out some of the stuff I have been painting, head on over to my personal blog. I plan on adding some play lists for some of my other armies as well as the new stuff I have worked on during the week.